Vogue and HuffPost Style have teamed up for an exclusive series, giving you fresh behind-the-scenes takes straight from Vogue editors based on their weekly video series "From the Vogue Closet."
Pajamas to work? Yeah, it's basically our dream.
Luckily, Vogue.com market editor Chelsea Zalopany has opened us up to the world of pajama dressing. In her episode of "From the Vogue Closet," Zalopany dishes out some tips on how to successfully wear pajamas -- or silky, gorgeous clothes that look like pajamas -- out of the house during the day.
For one, Zalopany says, Monday or Tuesday probably isn't ideal. But Friday and the weekend are a great time to experiment with the casual style. But what you wear it with, Zalopany told HuffPost Style, is probably the most important part of all. "A lovely and luxurious Olatz button-down pajama shirt looks great paired with a boyfriend jean by J Brand," she suggests, as do wide silky pajama pants paired with a more classic shirt.
"One can get away with wearing a pajama set by dressing it up with a fancier shoe," Zalopany says, "1960's-esque pair of silk cropped pajama pants would look better with a ladylike pair of shoes such as Bruno Magli's velvet pointy toe kitten heels." But sportier shoes are a better fit for sweatpant-like pajamas.
The key, however, is quality. Pajama dressing means a nice blouse-like pajama top, or silky flattering pajama bottoms. No college sweatshirts, no cartoon character bottoms and definitely no slippers.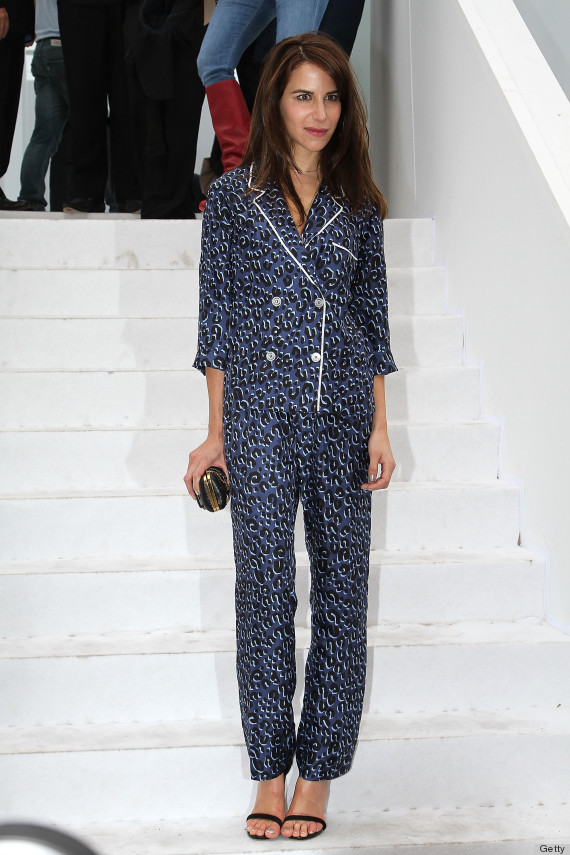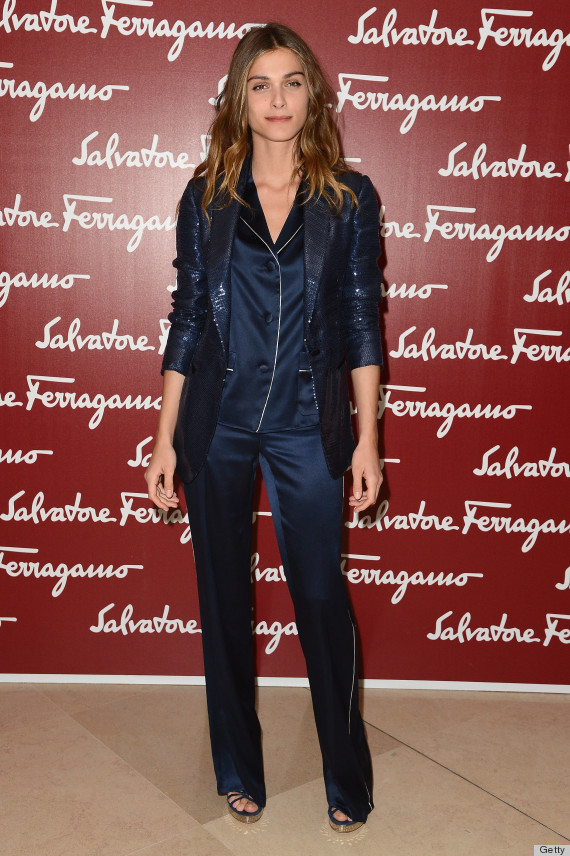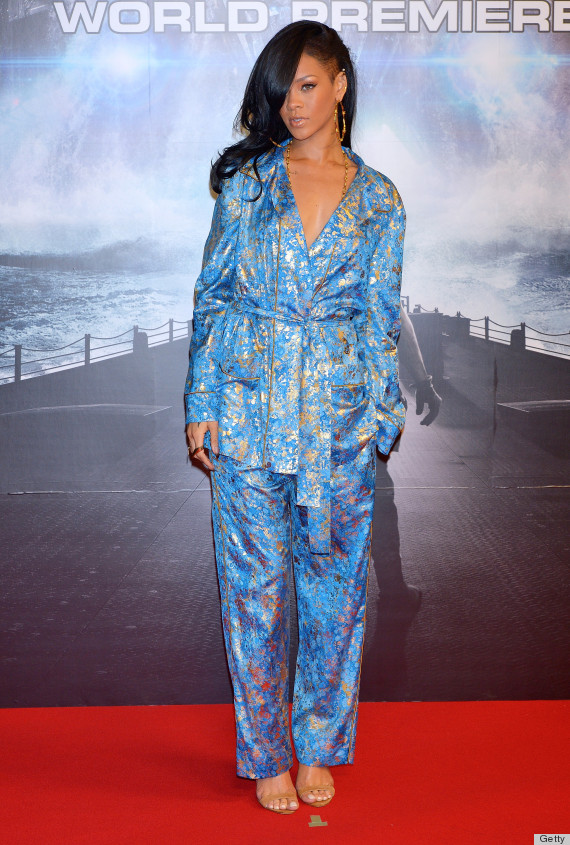 We'd totally wear these with jeans out of the house: