If you're anything like us, your pajamas have seen better days. Maybe your favorite pair has a hole in the crotch, or perhaps they have been in the washing machine so many times they are completely faded. Or maybe you've owned your jammies since your tweens and would die of embarrassment if anyone caught you in them. If you fall into any of these categories, it's time to invest in new sleepwear.
Though it's easy to neglect loungewear, it too needs to be replaced regularly. But don't worry, buying cute pajamas doesn't mean sacrificing on comfort. In fact, we bet your new sleepwear will be even more comfortable than that ratty old T-shirt you've been wearing -- you'd be amazed what's on the market these days (one word: modal).
Behold, 21 PJs that you wouldn't mind wearing in front of your significant other (or any other human for that matter).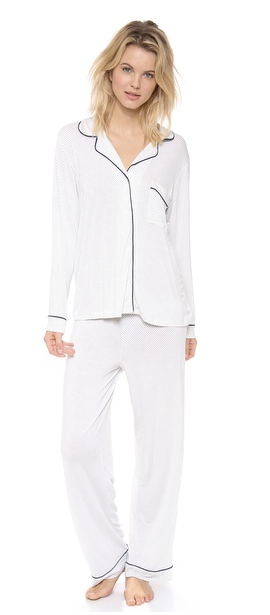 Cute Pajamas
Related