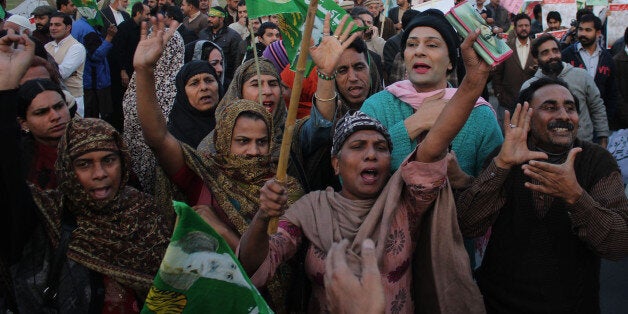 When terrorists killed 160 teachers and children at a Peshawar school last December, a burst of commentary suggested that Pakistan would now change its ambivalence about Islamist extremism. Two months later, it seems that Pakistan's government and military are back to business as usual. A terrorist attack on a private school in Karachi on Feb. 3 went virtually unnoticed. Admittedly, there were no fatalities in the Karachi attack. But the terrorists did lob a bomb and sent out a warning letter about attacking more schools if the government did not cease the executions of convicted terrorists on death row.
The terrorists are clearly serious about continuing and even expanding their war. But the authorities' response is far from serious.
For almost three decades, successive Pakistani governments have seen Islamist terrorists as assets for regional influence. As the terrorists turned inward, attacking Pakistanis and not just Americans in Afghanistan or Indians in disputed Kashmir, Pakistan started making distinctions among the terrorists. Those attacking abroad and adding to Pakistan's regional clout were "good Taliban" while those fighting Pakistanis were deemed "bad Taliban."
The terror, however, continues and is spreading to various cities of the country. The federal and provincial governments still seem clueless about a comprehensive strategy to deal with the terrorists. For example, schools have been asked to arrange their own security. The provincial government in Khyber-Pakhtunkhwa (where the Peshawar massacre took place) decided to arm school teachers, as if teachers with guns in classrooms would make children more secure.
Imran Khan's campaign slogans of "Change" and for building a "New Pakistan" never attracted the ire of the Taliban. The Taliban violently interfered with the 2013 election campaign of liberal parties in Pakistan, but Imran Khan's PTI had a free run. Activists and senior leaders of liberal political forces were killed by terrorists during the campaign, but Khan's PTI and other right wing parties faced no such threat.
Khan was busy organizing street protests against the federal government headed by Prime Minister Nawaz Sharif (on grounds that the 2013 election poll was rigged) when the Taliban attacked the Army Public School in his province. The incident forced him to stop the protests, but he has yet to take the terrorist threat seriously. Hence the dangerous symbolic gesture of providing guns to school teachers instead of identifying and arresting Taliban masterminds.
Pakistan's leaders have wasted enough time in political squabbles and dithering while the Taliban slowly take over their cities. The country still faces the questions it did before the brutal murder of schoolchildren in Peshawar on Dec. 16: Will its military establishment really give up on "good Taliban" who advance strategic objectives across the border? Will the politicians stop supporting organizations banned by law but still operating openly? Will preaching hate against other religions or neighboring countries stop? Will Pakistan go beyond just condemning terrorist violence when it occurs instead of preventing it?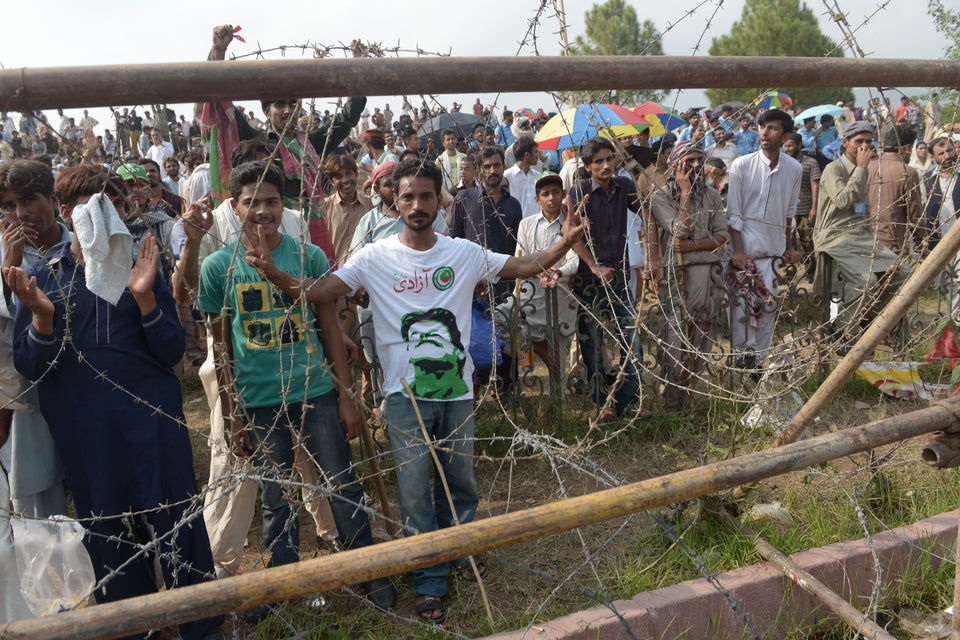 Protests In Pakistan
Popular in the Community