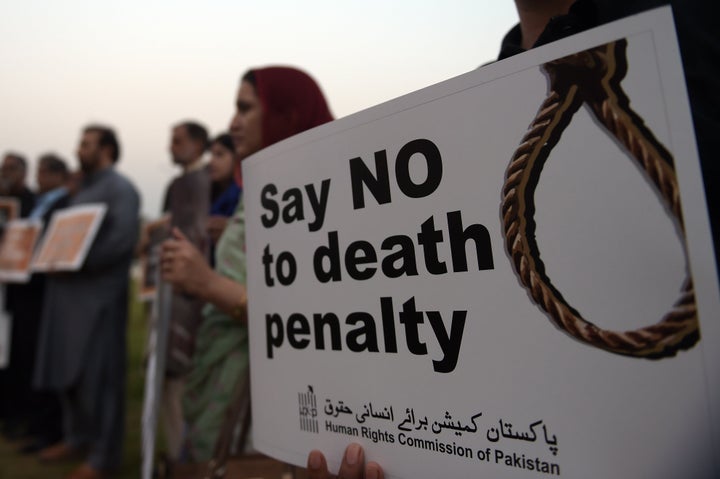 Authorities in Pakistan have detained over 5,000 people since Sunday, when a deadly bombing killed at least 70 people, including many children, at a public park in Lahore. The arrests are part of a renewed crackdown on Islamist militant groups, which Pakistan's government has increasingly targeted after a terror attack on a school in Peshawar killed over 140 students and staff in December 2014.
While Pakistan's military touted its more than yearlong offensive against the Pakistani Taliban as a success late last year, bombings and attacks in the country have remained constant. The campaign has also been controversial for its erosion of human rights in Pakistan, as the government ended a six-year moratorium on the death penalty in 2014 and began carrying out hundreds of executions.
The Pakistani government's renewal of the death penalty initially only brought back executions for terror-related charges. However, in March of last year, the government expanded capital punishment to almost 30 different crimes.
Since lifting the moratorium, Pakistan has executed at least 332 people and now finds itself among Iran, Saudi Arabia and China as one of the world's most prolific executioners. Although Pakistan at first only executed terror suspects, most of the people it executed in the past year were sentenced for other crimes.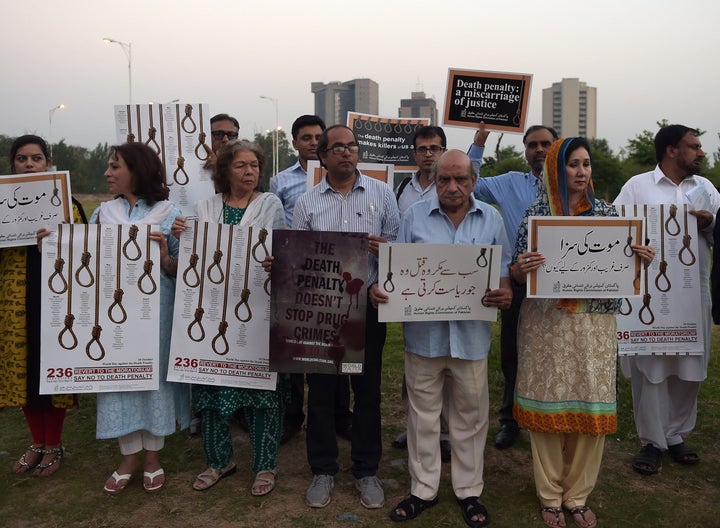 Activists opposing Pakistan's resumption of capital punishment say the change in policy has been made worse by long-standing failings of the country's legal system.
"There's very troubling and serious concerns in Pakistan with regard to people having access to a fair trial," Jameen Kaur, Amnesty International's deputy director of campaigns for South Asia, told The WorldPost.
The Pakistan judicial system's problems, Kaur says, include restricted access to lawyers, the admission of evidence that was obtained using torture and fast-tracked trials. Pakistan changed its constitution following the Peshawar school attack to allow terror suspects to be charged in military courts, human rights groups have criticized.
"Proceedings of the military courts do not meet international fair trial standards," Kaur said. "The military officers presiding in the military courts are not required to have legal training, so that raises serious concerns."
Pakistan's government has also executed people who were minors when they were convicted. In one case, inmate Shafqat Hussain was executed despite his lawyers' claims that he was only 14 when he was sentenced to death for murder in 2004 and that his confession was obtained by torture. He was hanged last August.
Another controversial case is that of Abdul Basit, who was convicted of murder in 2009 before he contracted meningitis in prison and became paralyzed from the waist down. Pakistani authorities have given him several stays of execution as they debate his case, including the technicalities of hanging a paraplegic man.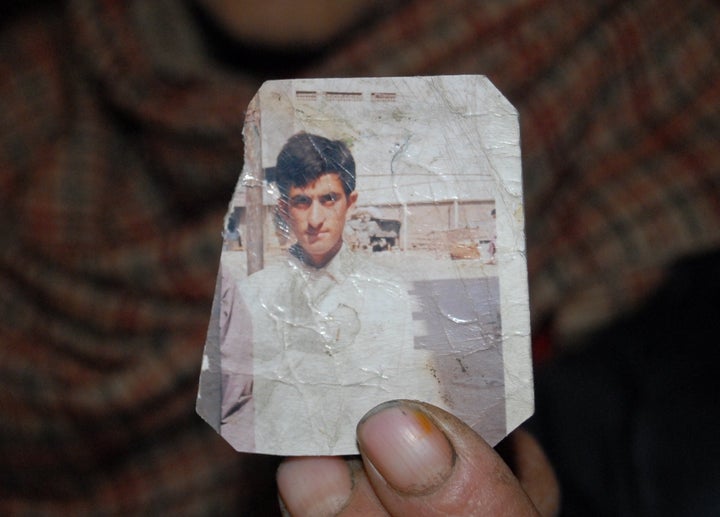 Pakistan's authorities have given no explanation for why they expanded the use of capital punishment beyond terror charges, but the rise of executions in the nation comes at a time when many countries have increased their use of the death penalty. Bot Saudi Arabia and Iran executed more people last year than any year in decades.
Human rights groups and activists have condemned the shift in Pakistan's policy, stating that it has done nothing to prevent terror attacks and calling for the nation to stop executing its prisoners altogether. 
Pakistan currently has over 7,000 inmates on death row, according to Amnesty. The group says it's now waiting to see the fallout of the government's latest arrests.
Calling all HuffPost superfans!
Sign up for membership to become a founding member and help shape HuffPost's next chapter
BEFORE YOU GO
PHOTO GALLERY
Deadly Taliban Attack In Pakistan