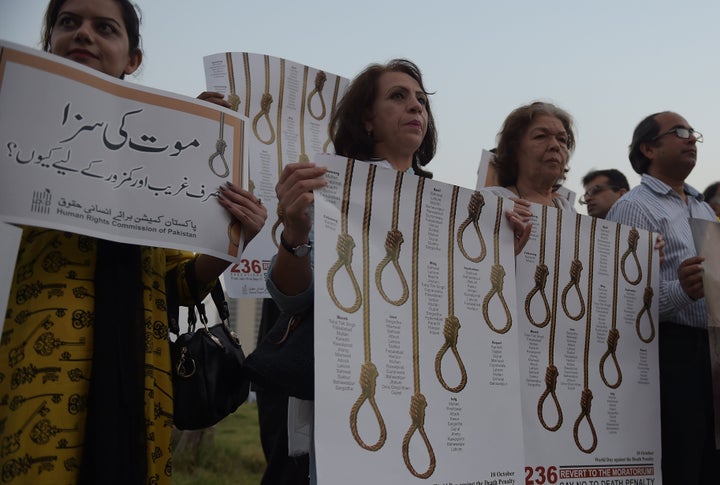 The worldwide use of the death penalty has hit a more than 25-year high and Pakistan is one of the main reasons for the spike, according to Amnesty International's annual report.
Pakistan ended a six-year moratorium on capital punishment at the end of 2014, before executing over 326 people last year. The country's enormous surge in executions places it among the world's most active executioners. The country tops even Saudi Arabia, which executed 158 people in 2015, more people than it had killed in two decades. 
The stark shift in Pakistan's number of executions is related to a deadly attack on a school in Peshawar by the Pakistani Taliban, which killed over 140 students and staff in December 2014. The government announced that it would end the moratorium on the death penalty in the wake of the attack, but only for terrorism-related offenses. This soon changed, however, and in March 2015 the death penalty was broadened to cover all crimes.
Pakistan has given no explanation for why it expanded capital punishment beyond terror charges. Champa Patel, director of the South Asia regional office at Amnesty International, told The WorldPost that the government has not responded to Amnesty's requests for a response as to why it changed its policy.
Since the change, most of the people Pakistan has executed were not convicted on terrorism offenses. This runs contrary to the government's narrative, Patel says, which claims it is cracking down on terror following the Peshawar attack and other deadly bombings that have plagued the country.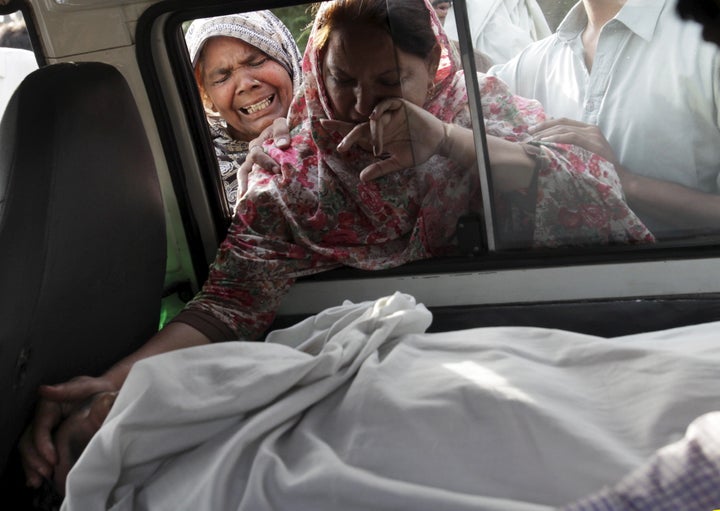 In addition to general opposition to the death penalty, rights groups have also condemned Pakistan's executions in light of flaws in the country's justice system.
"There have been executions of people who were juveniles at the time the crime was convicted, those with mental and physical impairment and often these convictions are the result of unfair trials," Patel says.
Among Amnesty's count of those executed in 2015 are at least five people who were minors when they were convicted, notably including one who was 14-years-old when he was sentenced.
In another high profile death sentence case, Pakistan's authorities have stayed the execution of paralyzed inmate Abdul Basit four times, in part because they have had trouble figuring out the logistics of hanging a paraplegic man.
Following the Peshawar attack, Pakistan also amended its constitution to allow military courts to try civilians. Rights groups say that these courts fall far short of fair trial standards, as military officers in the courts are not required to have any legal training and there is a lack of procedural transparency. Amnesty's tally of 326 executions in 2015 does not include those convicted by these military courts.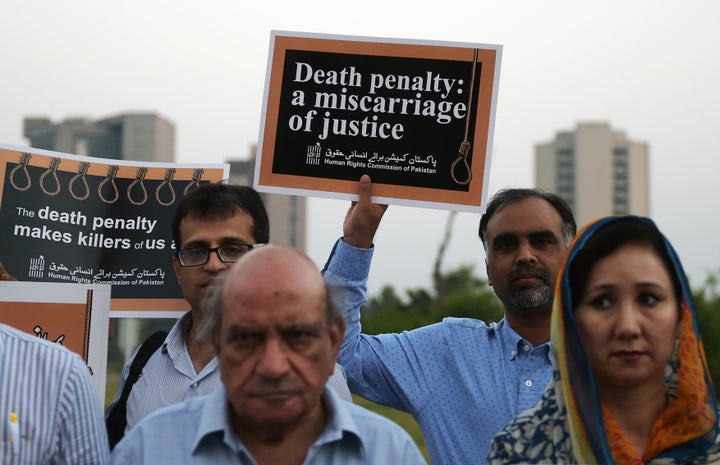 While Amnesty's report only covers executions in 2015, observers say that the increased crackdowns following terror attacks this year -- including the killing of at least 70 people at a public park in Lahore -- signal that Pakistan will continue its high rate of executions.
"You have this environment where the government wants to be seen to be doing something, and the population wants justice for these horrific attacks that have taken place," Patel says. "There's no indication this is slowing down or plateauing, our worry is that it's going to rise."
Pakistan's executions place it third in Amnesty's rankings of executing countries for 2015, below Iran in second place and China in first. North Korea is excluded from the totals due to difficulty in independently verifying reports of executions in the secretive country. Saudi Arabia, Iraq and the United States, along with Egypt and Somalia are listed as some of the world's other persistent executioners.
Calling all HuffPost superfans!
Sign up for membership to become a founding member and help shape HuffPost's next chapter