 The Taliban in Pakistan said they are "delighted" Malala Yousafzai lost out on the Nobel Peace Prize this year.
"We are delighted that she didn't get it. She did nothing big so it's good that she didn't get it," spokesman Shahidullah Shahid told the Agence France-Presse in a phone call after the winner was announced Friday. "This award should be given to the real Muslims who are struggling for Islam. Malala is against Islam, she is secular."
On Oct. 9, 2012, Yousafzai was shot in the head by the Taliban while on her way home from school in Pakistan. The girl was targeted for speaking out against the militant group and for promoting female education in her country. Miraculously, she recovered and has since become an icon. Now 16 years old, she continues to advocate social rights, even in the face of continued threats against her life.
Yousafzai took to Twitter to offer her congratulations.
"When I think of myself, I have a lot to do," she said. "So I think that it's really an early age, and I would feel proud when I would work for education, when I would have done something, when I would be feeling confident to tell people, Yes! I have built that school, I have done that teachers' training, I have sent that much children to school. When I will be feeling proud. Then if I get the Nobel Peace Prize, I will be saying, Yeah, I deserve it, somehow. Still, I need to work a lot. I need to work a lot. And I must work a lot."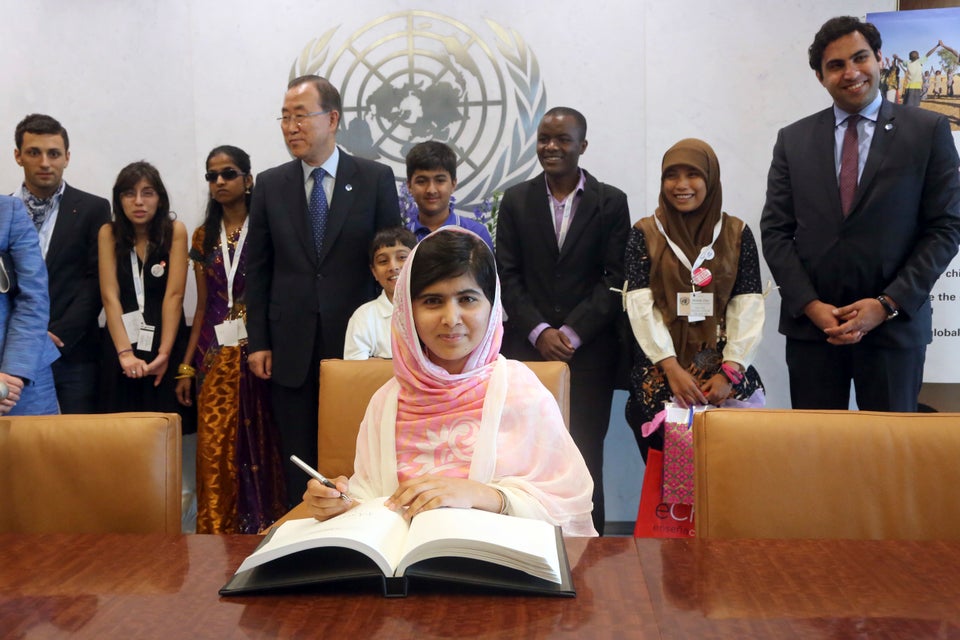 Malala Takes The UN By Storm
Popular in the Community