KARACHI, Pakistan -- In the aftermath of a Wednesday terror attack at a university in the northwest, Pakistan is going through familiar motions: remembering the dead; celebrating heroes, like a professor who tried to fight back against armed intruders; debating what the government and military could have done better.
What's different, Pakistanis say, is that they didn't think they would be going through this ritual again so soon after the last major tragedy.
In the weeks after the Peshawar attack, Pakistan's elites pledged to ramp up the fight against terror operatives. 
The country is home to a range of loosely aligned militant Islamist organizations, including al Qaeda, two main branches of the Taliban that are respectively battling the governments of Afghanistan and Pakistan, and Pakistani groups that target India. Eager to use non-state actors to achieve its own regional goals, Pakistan's security establishment has fostered and protected many of these fighters. Many of the militants have established themselves in Pakistan's Federally Administered Tribal Areas, a region not far from the site of the school and university attacks. Many others have sanctuaries in the wealthy central province of Punjab and in the country's business hub, Karachi.
Civilian and military officials have been promising to rein in those militants for years. The army launched its latest operation against those based in FATA in 2014, after a dramatic Pakistani Taliban attack on Karachi's airport. It said it would redouble its efforts against armed extremists there and around the country following the Peshawar incident.
For a year, that narrative held strong. Pakistan's streets have become festooned with billboards praising the army chief, Gen. Raheel Sharif. Bumper stickers dedicated to Sharif and the army are on cars, walls and gates. And Washington embraced Sharif and Prime Minister Nawaz Sharif (no relation), with the Obama administration suggesting Pakistan might now not just stabilize itself but also start helping to secure Afghanistan.
Wednesday's attack has the potential to change all that -- and therefore fuel even more instability in this nuclear-armed country of 200 million.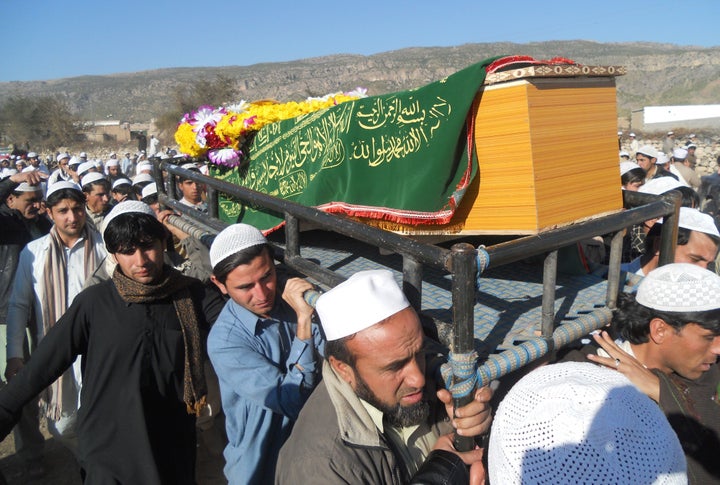 It's left Pakistanis even angrier with an establishment that has spoken one too many times of finally severing ties with violent fundamentalists.
"Our military/political leadership is either still looking for 'proof' [that certain actors are guilty], still dividing terrorists as good or bad, [and] refusing to admit that the real curse is the terrorist/extremist ideology that used religion and was cultivated by our own state," wrote Taimur Bandey, a prominent educationist in Lahore, in a Facebook post Wednesday.
In the days that followed, news outlets refocused attention on two controversies about politicians and military officials' ties to extremists. One involved the government's reluctance to arrest a politically powerful cleric who justified 2014's school attack and supports the Islamic State group. The other concerns the army's relationship with the group held responsible for an attack on an Indian military base earlier this year.
The frustration isn't new. Here's what is: the growing sense that Pakistan might not be able to effectively resist the militants who have come to call it home.
The sense of futility is different than it's been in the past. The last 12 months have seen the military gain vast new powers, including its own system of military courts, and the government approving other ostensible anti-terror tactics, like the death penalty. 
Now those already controversial moves look pointless. Outside analyses of them doesn't help. The re-imposition of the death penalty here has inspired international condemnation and claimed hundreds of lives, including that of a man sentenced as a 14-year-old after he confessed to kidnapping while in police custody. A January report by the International Commission of Jurists accused Pakistan's military court system of undermining citizens' rights, sentencing many to death on the basis of shadowy trials.
"Military trials in Pakistan are secret, opaque and make a mockery of Pakistan's domestic and international fair trial obligations," Sam Zarifi, the group's Asia Director, said in a statement. "Pakistan faces a genuine threat from militant group... but militarizing the judicial process will not lead to justice and it will not control terrorism. This is the lesson from around the world."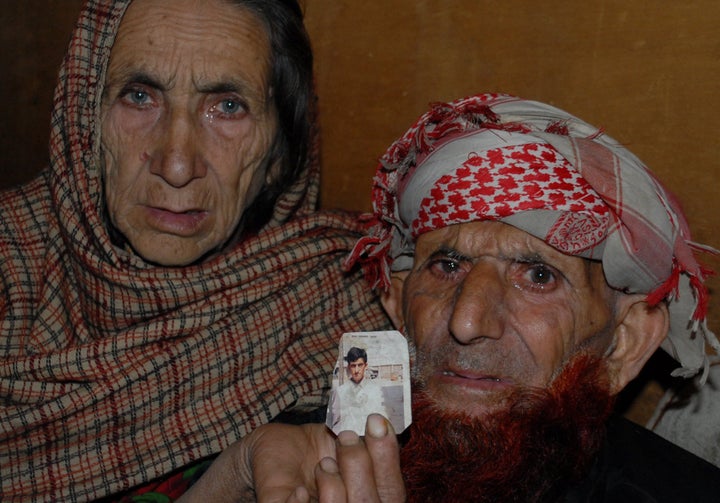 Many Pakistani press reports of Wednesday's terror attack included standard pro-military talking points -- for instance, talking about the army's ability to rapidly contain the situation once it had begun. At the same time, though, skepticism seems more public than it's been for months.
Bandey called the attack "yet another lesson that by hanging terrorists, by bombing their training centers or by arresting them, the issue of terror or terrorism won't fade away."
"We sadly only know how to cut off the limb instead of tackling the disease or we simply don't even recognize/ diagnose the disease as a disease," he wrote.
Wednesday was also worrying because it was a reminder that the Pakistani Taliban (a faction of which claimed responsibility for the attack), along with other extremists, are taking direct aim at one potential antidote to that "disease" of fundamentalism: secular politics.
The university attacked was named for Bacha Khan, an anti-colonial leader critical to the history of the Pashtun people of Pakistan's northwest. Decades before anti-Soviet mujahedeen recruiters or al Qaeda agents were signing up disaffected Pashtuns, Khan was speaking to them of a nonviolent resistance that drew on Islam and local customs, the noted Pakistani author Kamila Shamsie recalled Wednesday.
Khan's heirs today are to be found in the Awami National Party, a secular Pashtun-dominated organization. But ANP's clout is diminishing, due to its record of corruption and the deliberate targeting of party leaders by extremists. Like the Islamic State group trying to kill moderate Sunni leaders in Iraq to persuade all Sunnis to rally behind its black flag, armed Pakistani fundamentalists appear determined to convince Pashtuns and others here that siding with the militants is their best bet.
Bandey's remarks Wednesday suggest that he and others see little hope for improvement.
Pakistanis should not, he warned, be surprised by future attacks. Or even by their targets. An analysis by the widely read English-language DAWN newspaper found that educational institutions are being struck with growing frequency.
Calling all HuffPost superfans!
Sign up for membership to become a founding member and help shape HuffPost's next chapter