Hundreds of guests will attend a one-night-only photojournalism exhibit in Washington, D.C. this week that offers a rare glimpse into an area of Pakistan little known for its media vibrancy.
The exhibit, "Pakistan Through Our Eyes," showcases the work of 17 young local photographers from the country's Federally Administered Tribal Areas (FATA), a rural and geographically isolated region hemmed in by mountains in the northern part of the country. The tribal region is home to some three million people, yet is rarely traveled by international or Pakistani visitors.
The guests of honor are the photographers themselves. Their journey from Pakistan to Washington began last year, when the nonprofit media development organization Internews partnered with National Geographic to create a photo camp for freelance photographers in Islamabad. Participating photographers, mostly in their 20s, were chosen from varied socio-economic backgrounds and multiple regions of FATA. This important work is supported by the U.S. Agency for International Development.
Now their photographs of everyday life in FATA will be on display at a high-level event at the U.S. Institute of Peace on Wednesday, June 12, organized by Internews, National Geographic and the U.S. Agency for International Development. Most of the original group from last year's camp has been in D.C. for the past 10 days for the second part of their photo camp training, learning techniques from photographers ranging from National Geographic, the New York Times, the Associated Press and the Washington Times.
In addition to classroom sessions, the group has spread out across Washington and surrounding areas on their own photo shoots. While they have shot D.C.'s famous national monuments, they have also visited and photographed an elementary school, an American family at a private home, and some local favorites such as Ben's Chili Bowl and Duke's Shoe Repair on Washington's funky U Street.
The camp introduced photographic storytelling techniques that encourage the participants to explore their unique perspectives and styles. In a region where photography is rare, the camp taught the participants necessary skills to share their stories, and communities, with Pakistanis outside of FATA.
Their photographs depict the subtle interactions of people at work, in play and during informal moments and in formal community gatherings.
In a place like Washington, where languages, cultures, politics and viewpoints from around the world come together every minute of every day, "Pakistan Through Our Eyes" is a rare glimpse into a land not often represented through the lenses of those who live there. It is a refreshingly new look into a world that will surprise us all.
While these talented, emerging photographers head home later this week, Internews is planning to find a venue for a longer exhibition of these exemplary photographs for the public to enjoy.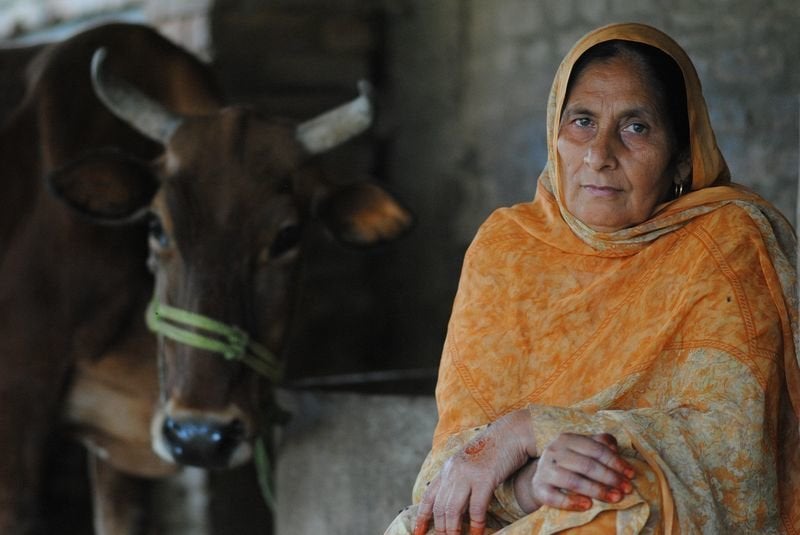 Pakistan Through Our Eyes
Popular in the Community