WASHINGTON -- He thought little of the U.S. drone buzzing over his family's house one day last year, its incessant sound just one more addition to the rhythm of daily life in northwest Pakistan.
As he walked home from school, his grandmother told him to eat a snack before coming to the field to help her pick okra. It was the eve of one of the holiest holidays in Islam, when they would gather for a favorite family dish. He went outside.
Dum, dum -- the sounds of missiles pierced the air.
"All of a sudden things became very dark," Zubair Rehman, 13, remembered. The next thing he knew, his grandmother, Mamana Bibi, was gone. "It was like she was exploded to pieces."
Zubair traveled from his home in mountainous North Waziristan with his father, Rafiq ur-Rehman, and sister Nabeela, 9, to Washington for a grim first on Tuesday. The drone victims will appear before Congress to explain for the first time the human fallout of the U.S. program. The briefing was organized by Rep. Alan Grayson (D-Fla.).
From 2004 to 2013, the non-profit Bureau of Investigative Journalism estimated, drone strikes killed 2,525 to 3,613 people, with 407 to 926 of those being civilians. Although the Obama administration disputes those numbers, and the number of drone attacks have dropped this year, Pakistani officials and America's allies are increasingly calling for more transparency around civilian drone deaths.
Rafiq ur-Rehman said he is determined to add his voice to that chorus, no matter how far he must travel.
Rehman is a commanding presence, a schoolteacher from a family of schoolteachers. Along with son Zubair and daughter Nabeela -- wrapped in a beautiful blue shawl and gazing with piercing brown eyes when she isn't napping from the long journey here -- they defy the stereotypes of militants from their home region.
Rehman and his children spoke to The Huffington Post for an hour in Pashto through a translator, in a room with Greenwald and Jennifer Gibson, an attorney at the U.K. human rights group Reprieve, who accompanied them from Pakistan.
Amnesty International's Pakistan country researcher Mustafa Qadri said the Rehman family's story takes "a lot of courage" to tell. Not just drones, but also the Taliban and Pakistan's own military, threaten civilians in their North Waziristan region.
"The fact that someone from this very remote and dangerous place has come here, it's very significant," Qadri said. "So I would urge President Obama, I would urge Senator Feinstein, I would urge senior officials to meet with this family to explain why their grandmother is dead."
Not knowing is what drives Zubair's father mad. It caused him to link up with the pugnacious anti-drone lawyer Shahzad Akbar to press for answers, and it has driven him all the way to Washington, where the drone program that killed his mother is overseen.
In researching the strike, a Pakistani government source suggested to Amnesty International that the Rehman family was hit because of mistaken identity, caused by the bad luck of a Taliban member using a phone on a nearby road just before the strike.
Rehman said he still has little understanding of what happened, beyond the fallout.
That day, Rehman had gone to the market in a nearby town to pick up sweets for the religious feast. The minibus that he rode back to his village dropped him near the cemetery, where he saw a disturbing sight in his family's plot: A freshly dug grave.
Children running around the village told him what he already feared, that his mother had been killed "by a drone the Americans threw." He remembered the tortured hours that followed. He begged to see his mother's face one last time, and was told there was nothing left to see. He watched as his father cried out, "I wish God would just take my life, I can't live without her."
He remembered, too, desperately trying to find out what had happened to Zubair and Nabeela. He was told that they were at a hospital. He feared they were dead.
"What wrong did they do?" he asked. "That's again why I decided to come here, because I want to bring awareness to this, what is happening here and how this has affected our lives."
Getting answers from the administration of President Barack Obama may be difficult, even with the help of elected officials like Grayson. The Central Intelligence Agency's drone program in Pakistan has never been openly acknowledged, and the government of Pakistan has denied reports of its widely reported complicity.
National Security Council spokeswoman Caitlin Hayden defended U.S. counterterrorism operations in general in an email to HuffPost as "precise, lawful, and effective." She added: "We will not be commenting on the details or locations of specific counterterrorism operations."
Hayden pointed to a speech Obama gave in May, in which he said that "by narrowly targeting our action against those who want to kill us, and not the people they hide among, we are choosing the course of action least likely to result in the loss of innocent life."
In its report, Amnesty International charged that the strike on the Rehmans -- and a second drone attack that day that may have completed a so-called double-tap -- may have violated international law and the laws of war. The organization has demanded an investigation.
The continued U.S. refusal to acknowledge its strikes have prevented the family from seeking compensation for losses, or assistance in paying for Zubair's extensive medical bills caused by shrapnel from the missile that lodged behind his knee. One Pakistani official gave them $100, and blamed the strike on the Americans.
Rehman said he's not a politician and wouldn't directly answer questions about militants in his region, the Pakistani government's role in the U.S. drone war, and drones' potential to drive terrorist recruitment.
"I am a human being," he said. "I am a citizen. I just came here to speak the truth and I want people to know that I have children who have been injured."
All he wants, he said, is answers about his mother's death. When asked whether he was scared about his trip to the U.S. or whether he fears what will happen to him when he returns to Pakistan, he responded intently.
"The people who lie are the ones who should be scared, but I'm telling the truth," he said. "I have nothing to fear."
Support HuffPost
The Stakes Have Never Been Higher
Before You Go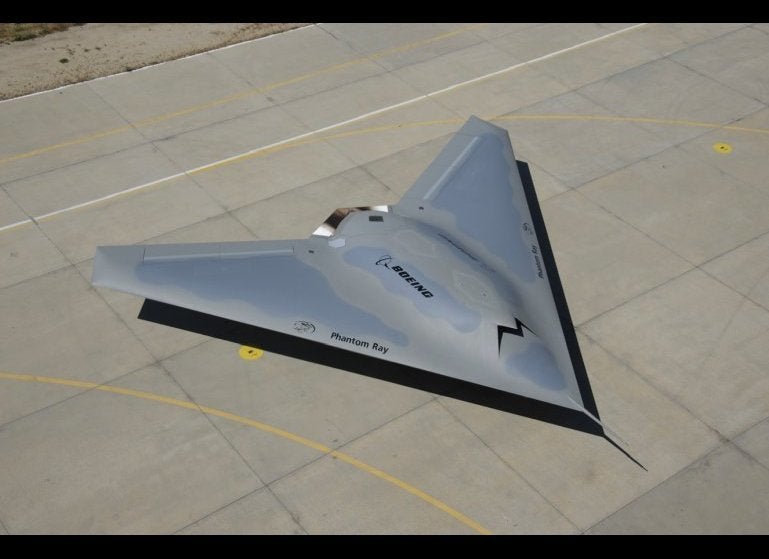 Drones: The Future Of Flight
Popular in the Community