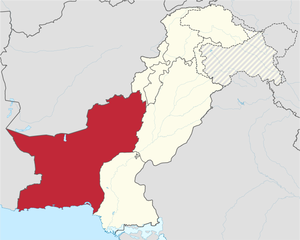 Five social activists disappeared between January 4 and January 10 in three different cities in Pakistan. While journalists, human rights lawyers and activists have been kidnapped and assassinated in the past this is the first time multiple abductions of public figures have occurred at different locations within a span of days. Since the individuals missing are fairly well known social media figures, there has been growing coverage in the media (after an initially muted response) including one particularly scathing editorial in a prominent English language daily. Several protests and sit ins have already been organized in Karachi, Lahore and Islamabad.
Apportioning any blame or responsibility at this point would be premature guesswork. However it would be useful to examine the recent history of forced disappearances in Pakistan and the lack of public outrage over this phenomenon. It is vital to investigate what allows them to go on with such inexplicable ease.
In 2004, long before "kill and dump" became a well known phrase, I met a group of young Baluch engineering students at a clinic in Karachi. They were brought there by a local surgeon who has been working for years to bring such cases to light. While I did not take part in interviewing or treating them, I observed the interaction and learnt that they had been kidnapped from their apartments, taken to a well known local cantonment and interrogated and tortured for four weeks. Some of their companions were still missing and they considered themselves lucky to be alive. They had been questioned about involvement in anti-state activities and terrorism.
They all exhibited symptoms of Post-traumatic stress disorder.
It was not till the beginning of a full-blown Baluch militancy and the killing of Nawab Akbar Khan Bugti in 2006 that the media began reporting the kidnappings of Baluch youth. It took Justice Iftikhar Chaudhry's suo moto notice in 2013 to finally bring the issue to the forefront of the national conscience. Despite the judicial and social activism however, reports of kidnappings and executions have continued to emerge. At least three mass graves were found in Khuzdar in 2014 and there were unconfirmed reports of another one last year. The state blamed Baluch militants while Baluch activists pointed the finger at security forces. To this day, the state denies having a "kill and dump policy" or having committed any human rights violations or atrocities in Baluchistan. While Justice Chaudhry repeatedly suggested that there was evidence of the Frontier Corps (a paramilitary regiment) being involved in abductions, no disciplinary action or high-level inquiry has transpired and the identity of those who order and carry out these abductions remains a national mystery.
Forced disappearances also occurred in the Karachi operations last year where many are still missing. The MQM alone has given a list of 171 missing workers to the Sind High Court. Hundreds of abductions and extrajudicial killings were also reported during the Lyari Operation in 2012 and the Karachi operation of 1994-1995.
Here is the point to all of this: while there is more than one possible perpetrator when it comes to the kidnappings of the aforementioned five activists, what we know well is that the state has a long and unhallowed record when it comes to the abduction and murder of citizens. Whether or not the state is involved in this latest attempt at silencing those who dare to speak out, it has set some very ugly precedents. It has repeatedly used brute and indiscriminate violence to crush dissent. Furthermore, through refusing to be held accountable by any civilian court or institution and refusing to acknowledge its crimes it has also rendered the law of the land impotent and meaningless. When a state treats the constitutional rights of its citizenry with such utter disdain it breeds the same vicious impunity in that citizenry.
If these random auto-da-fes conducted by the invisible tyrants of Pakistan are to be combated, the focal point of that battle will have to be Baluchistan. There will be no equitable conclusion to this grim saga till those responsible for both the persecution of Baluch youth and silencing those who speak out for them are exposed and made to answer for their crimes.
When a state gives itself carte blanche for unrestrained, wanton brutality it loses all moral authority. The only mandate such a state exercises is the mandate of violence. Till that changes, violence will continue to silence and murder all those who attempt to expand the shrinking space for free speech in Pakistan.
REAL LIFE. REAL NEWS. REAL VOICES.
Help us tell more of the stories that matter from voices that too often remain unheard.