Currently in pre-production, Paladino is a Mob film about a man who goes to prison for a crime that he didn't commit. Written and directed by two time Cannes Film Festival Showcase selected Chasen Parker, Paladino is an independent film looking to make a big splash. Filming is scheduled to begin shortly, with Chasen also playing the lead in the film. Chasen is a twenty year old junior at Emerson College, and put together a staggeringly large cast and crew of forty nine highly skilled students and professionals for Paladino. Aside from his own accomplishments, he comes from an impressive background as well. Chasen's grandmother was none other than three time Oscar nominee Eleanor Parker, a world renowned actress famous for a myriad of film roles, including the role of The Baroness in The Sound of Music.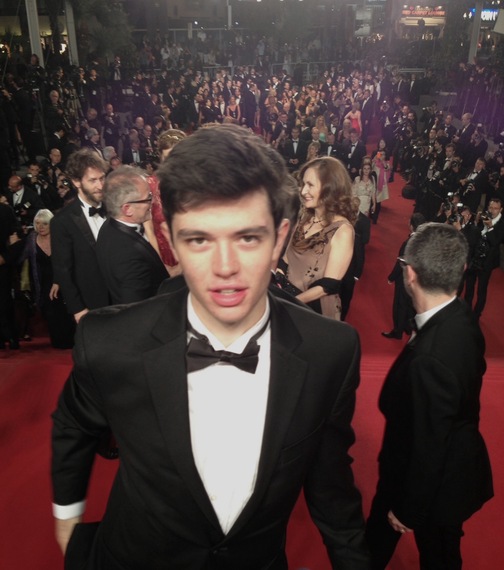 When asked about his rich heritage, Chasen responded:
"She [Eleanor Parker] was one of my best friends when I was a kid. When I lived out in L.A, her and I were really close. She's someone who I very much want to make proud, wherever she is."
During an interview with Chasen regarding his new film Paladino, he had this to share when asked about how the film was conceptualized:
"I'm very much so inspired by three filmmakers in particular: Martin Scorsese, Quentin Tarantino, and Christopher Nolan. My goal as a filmmaker is to try to bundle those three into one, and to have that be what I do. I really love exploring psychological thrillers, and I also like playing with my fears. One of my greatest fears is how easily it is for some people to go to prison for a crime that they didn't commit. So that's the elevator pitch that I've had for this film, that it's the story of a man who goes to prison for something that he actually didn't do. The tag line for the film is Paladino: You'll always answer to someone. That's also a big thread within the film itself. It's a story of love, of somebody who is passionate about what they do."
Chasen Parker is a clearly gifted filmmaker, to be so successful at such a young age. When asked about his past triumphs, Chasen replied:
"My first film that I ever made was called Left Behind. It was the story of a man involved in a school shooting. I really, really love dark and gritty psychological based stories. When we finished writing it, we made it and watched it and we realized 'hey, this isn't horrible'. We ended up submitting it to Cannes, and we heard back and got into their showcase. Then the next year came around, and I realized that I really wanted to start pointing myself towards film. My second film was called GroupLove, and it was the story of six people camping at a music festival, it's based on Charles Manson. I submitted that one to Cannes as well, only a few days before the deadline, and we ended up getting in again. I actually got to go to Cannes in 2013, which was an incredible experience."
With such an impressive track record, Chasen's newest film Paladino is not one to be missed when it undeniably makes its way through upcoming film festivals around the world. You can find more information regarding the film and keep up to date with the development of Paladino at http://www.facebook.com/PaladinoFilm