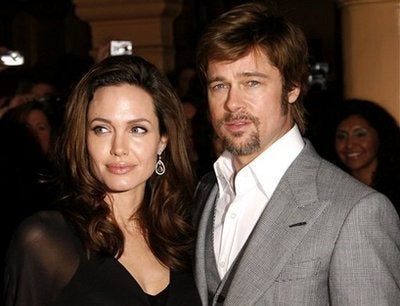 **SCROLL FOR PHOTOS OF THE HOME**
Brad Pitt and Angelina Jolie are decamping from their French hideaway Chateau Miraval for Germany, where Brad is due to film "Inglorious Bastards," a World War II film by Quentin Tarantino. According to reports, they have taken a 90-day rental on Palais Parkschloss, Reuters called it Palais Schlosspark.
The 12,000 square meter pad comes with a staff of 14 people, a full security system, a dock on Wannsee Lake, and (as does Miraval) a private helicopter landing pad.
German media reports the pair arrived in Berlin Tuesday afternoon with their six children on a private plane. "Brad lifted the kids out of the plane and brought them to the transporter," an eyewitness told PEOPLE. "I saw him lift out Shiloh and Zahara."
Action star Steven Seagal rented the same mansion in 2001 and reportedly caused thousands of dollars of damage.
Here are some photos of the Palais Schlosspark/Parkschloss: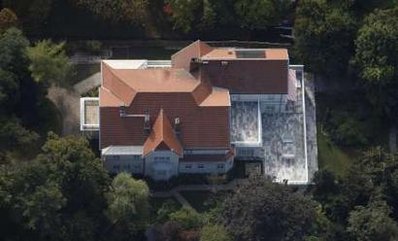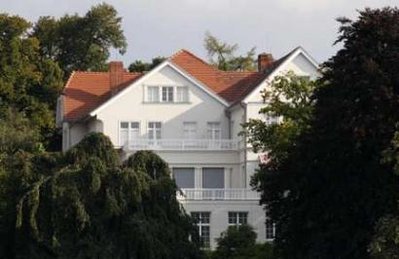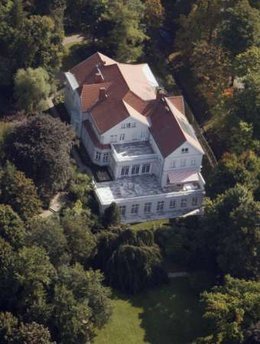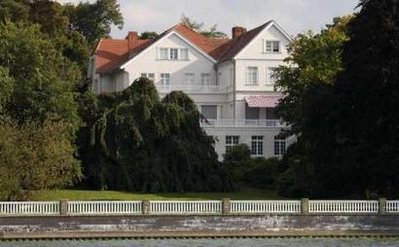 Popular in the Community