In Little Rock, Arkansas, Beast Food Truck offers protein-packed meals on wheels that are paleo-friendly and gluten free.
Unlike many traditional truck vendors, who tend to serve somewhat gluttonous food (think street meat and fried dough), Beast caters to a health-conscious clientele and emphasizes integrity in its sales. The mission behind the brand is obvious, according to Beast's founder Gwen Jones: for her, knowing where and how the ingredients are sourced is just as important as how the food tastes.
The truck's menu varies every day. Hungry diners might find Paleo Tacos and Primal Biscuits and Gravy on one day, and Vegan Sweet Potato Soup and Curried Greens on another. The menu also lists the farmers from whom each day's offerings are sourced. Jones says she will only use ingredients from farms that will allow her to visit the land and see their products. She's passionate about advocating for small farms, and in return, local farmers give her recognition.
"I depend on my farmers. It matters to them that I know their name," Jones says.
Jones says Beast is definitely crafted for a niche market, and she targets those who seek the meat. Beast is often stationed outside of Arkansas-based CrossFit gyms; exercise and the all-natural diet tend to go hand and hand in the "paleo lifestyle."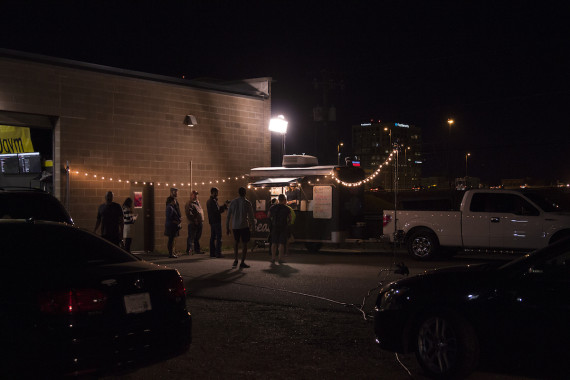 The truck parked outside of a CrossFit gym in Arkansas.
Watch the video above, which was originally published on SmallBusinessRevolution.org, to learn more about the truck's food and philosophy.