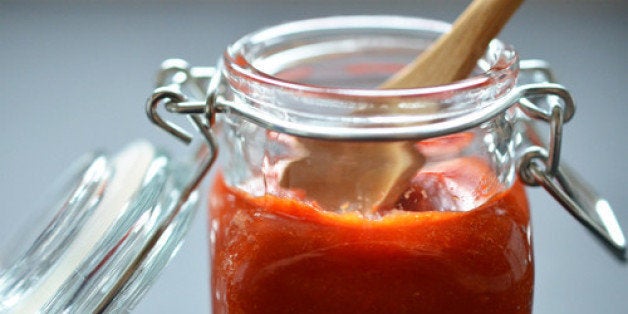 It's no secret that sriracha holds a special place in the hearts of many a food lover. It's also no secret that food lovers and industry insiders across the board -- from writers, to manufacturers to chefs -- are realizing the value of less-processed food. People want to see fewer ingredients in their food, they want to know where those ingredients came from and they want to be able to pronounce them too. Diets that champion a return to less-processed foods, like the Paleo diet, are seeing enormous popularity in light of this trend.
Unfortunately, this return to simple foods doesn't bode well for sriracha. A bottle of the ubiquitous Huy Fong sriracha contains chili, sugar, salt, garlic, distilled vinegar, potassium sorbate, sodium bisulfate as preservatives and xanthan gum. If you're really serious about cutting back on processed foods with ingredients like sodium bisulfate and xanthan gum -- whatever those are -- you have to give up your precious sriracha, right? Not if you make it at home.

Food blogger Nom Nom Paleo is here to help you out. Michelle Tam, the woman behind the blog, has an awesome homemade sriracha recipe that will please Paleo fans and novices alike. The recipe takes only 20 minutes, and, adhering to the Paleo way, only consists of ingredients that you can pronounce.
Typically, sriracha is fermented to produce the umami flavor. This can take up to five days or a week. Instead, Tam adds the umami flavor herself by using tomato paste and fish sauce (it's a special, Paleo-approved fish sauce, in case you're wondering.)
With a New York Times best-selling cookbook and webby-winning iPad App, Nom Nom Paleo has made a tremendous splash in the Paleo diet scene, as well as among anyone interested in eating less-processed food. If you eat sriracha as much as we do but are looking to get away from so much processed food, this Paleo version may be just what you're looking for. Try it out and let us know what you think!
Related
Before You Go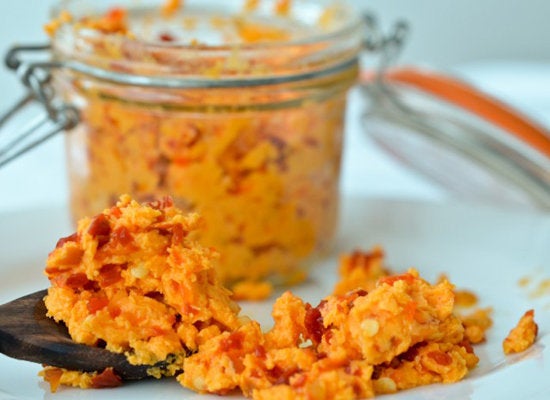 27 Ways To Cook With Sriracha