Ever wish you could jump in a time machine and travel back to the age of dinosaurs? What were terrifying prehistoric beasts like megalodon and T. rex really like? And what happened when these creatures battled each other to the death?
While we may not have time machines, a Canadian paleoartist, Julius Csotonyi, provides us with the next best thing. Check out a selection of illustrations from his new book, "The Paleoart of Julius Csotonyi," below.
"I became interested in drawing dinosaurs as a kid, as do many kids. I never grew out of my 'dinophile' phase," Csotonyi wrote in an artist's statement on his website. "Dinosaurs are members of a world that is alien to us, and my fascination with the unexplored and unknown led me to both my interest in illustrating dinosaurs and my current career path in science."
Ready to go back in time now? Just scroll down.
Megalodon stalking Platybelodon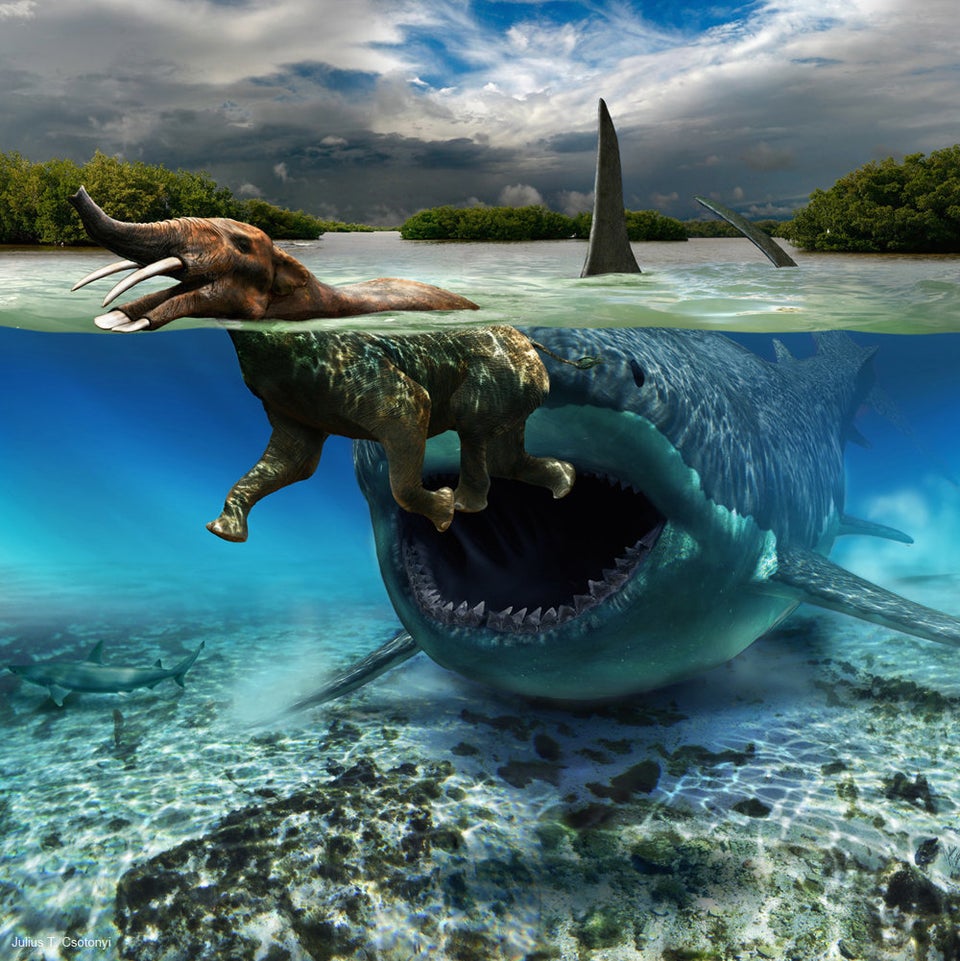 Acheroraptor beats T. rex to a fresh carcass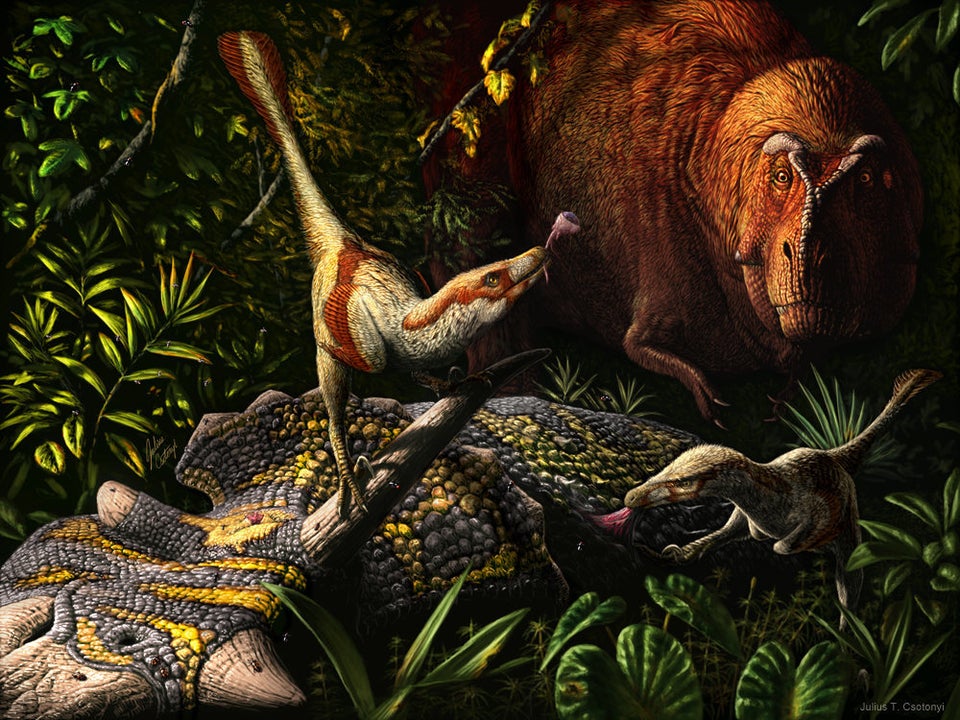 Albertonectes in the Bearpaw Sea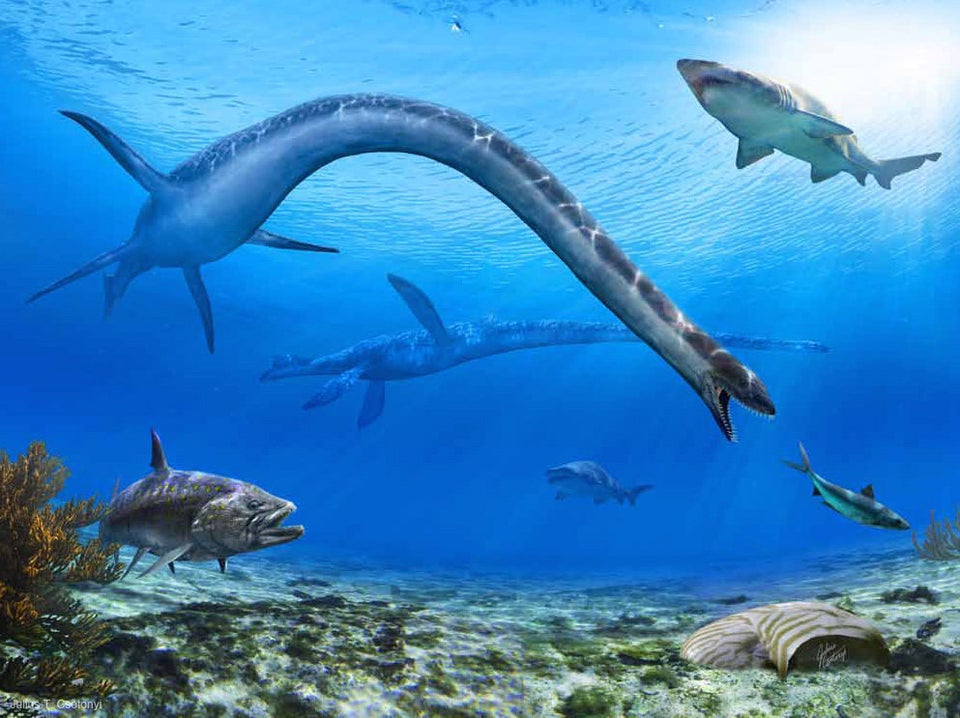 Brachiosaurus at dawn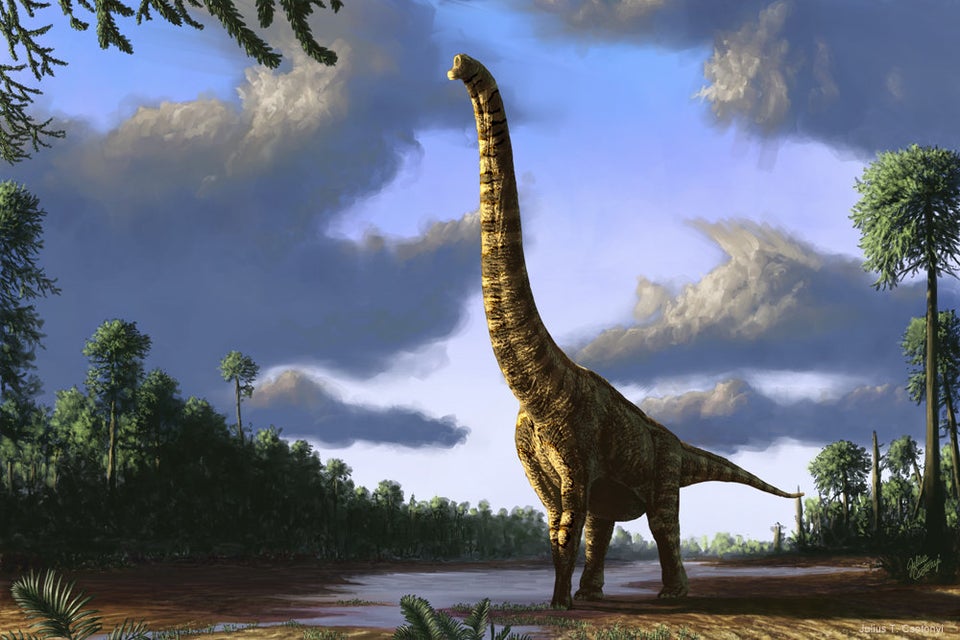 Dorudon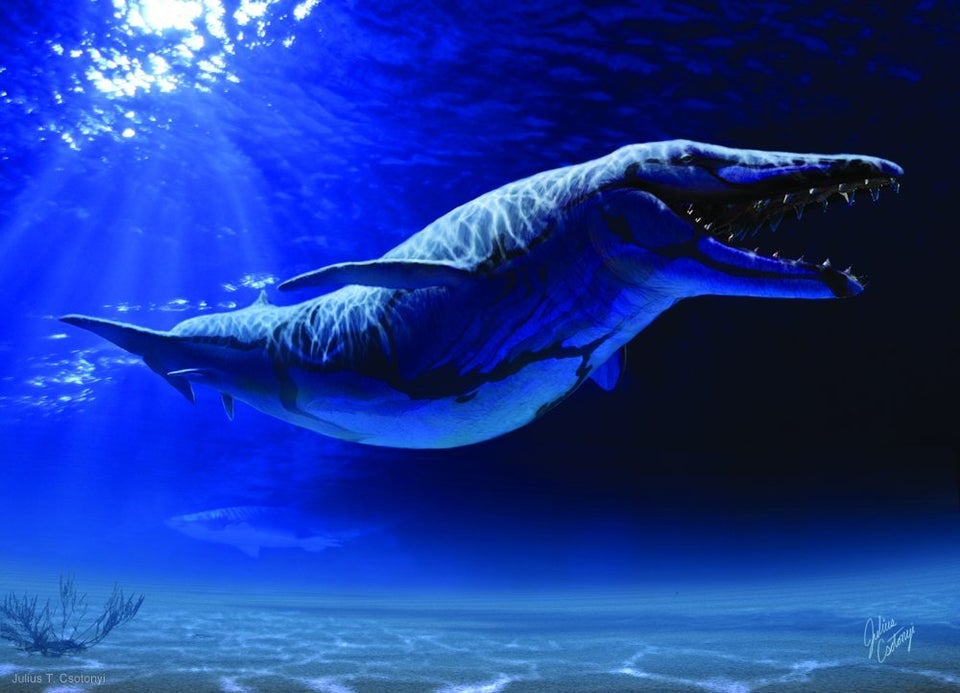 Early Permian landscape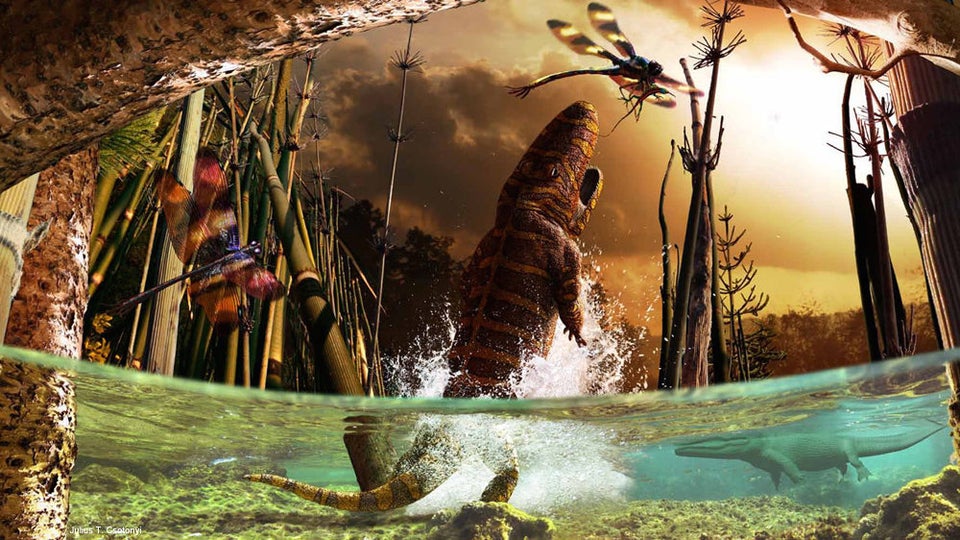 Hell Creek encounters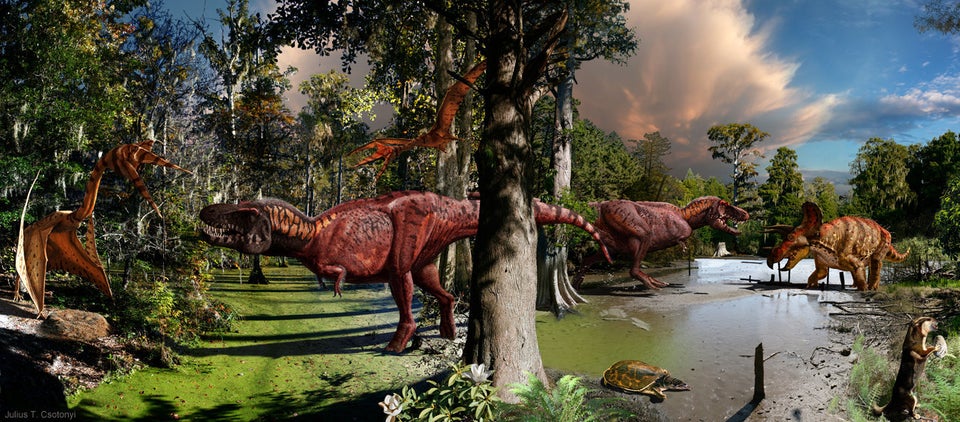 Ornithomimus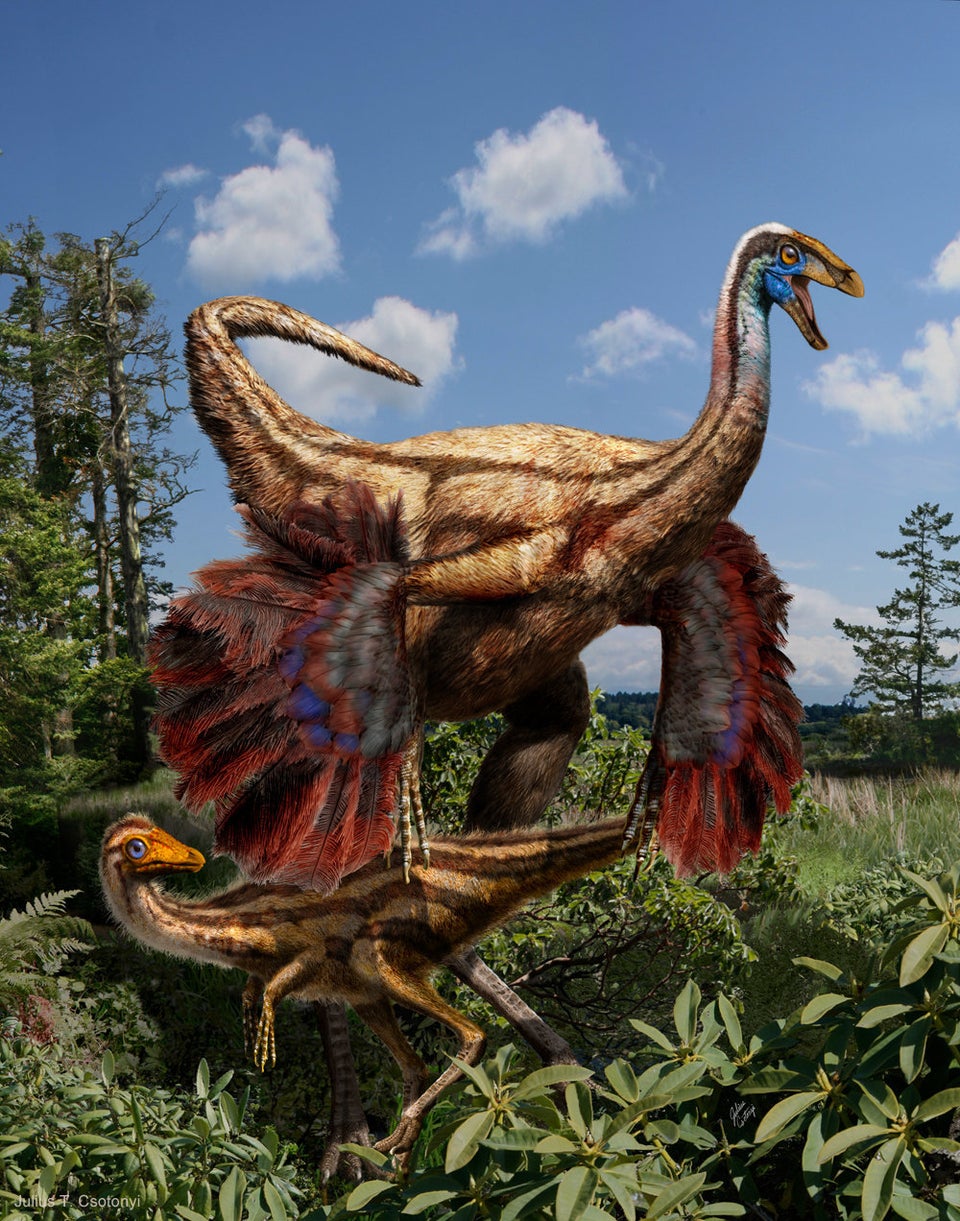 Permian feeding frenzy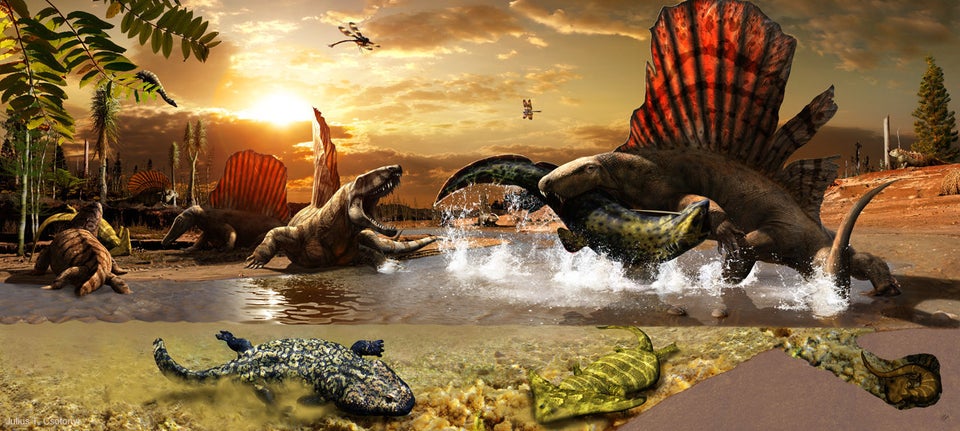 Fisheye view of Rhamphorhynchus gleaning squid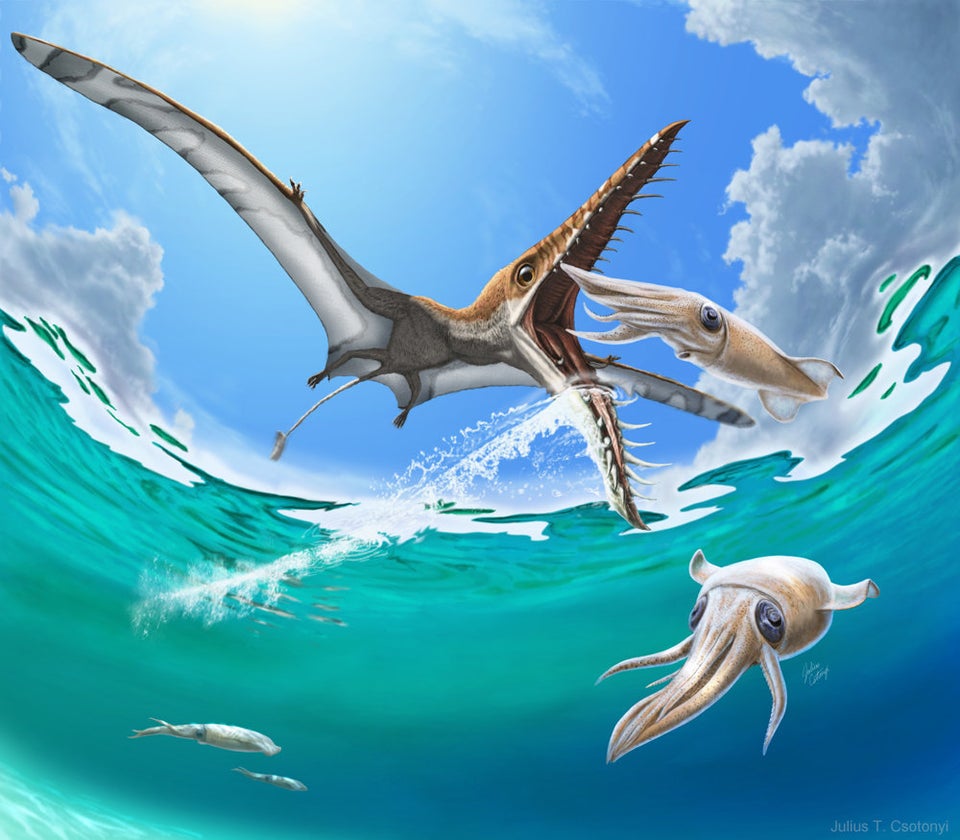 Suchomimus and young Sarcosuchus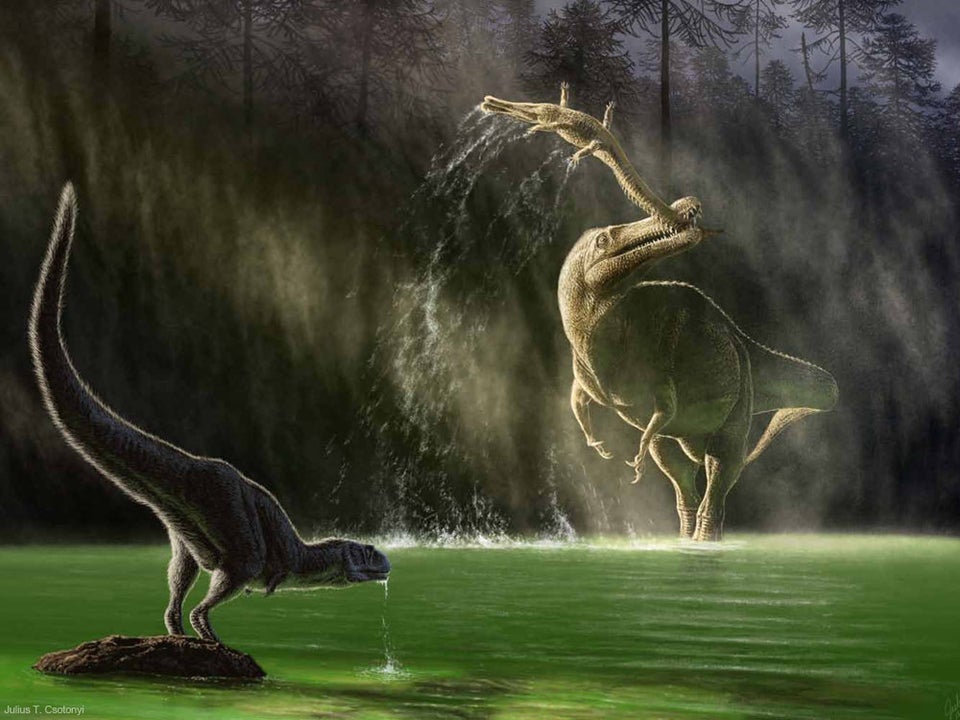 Tianyulong, the "maned" ornithischian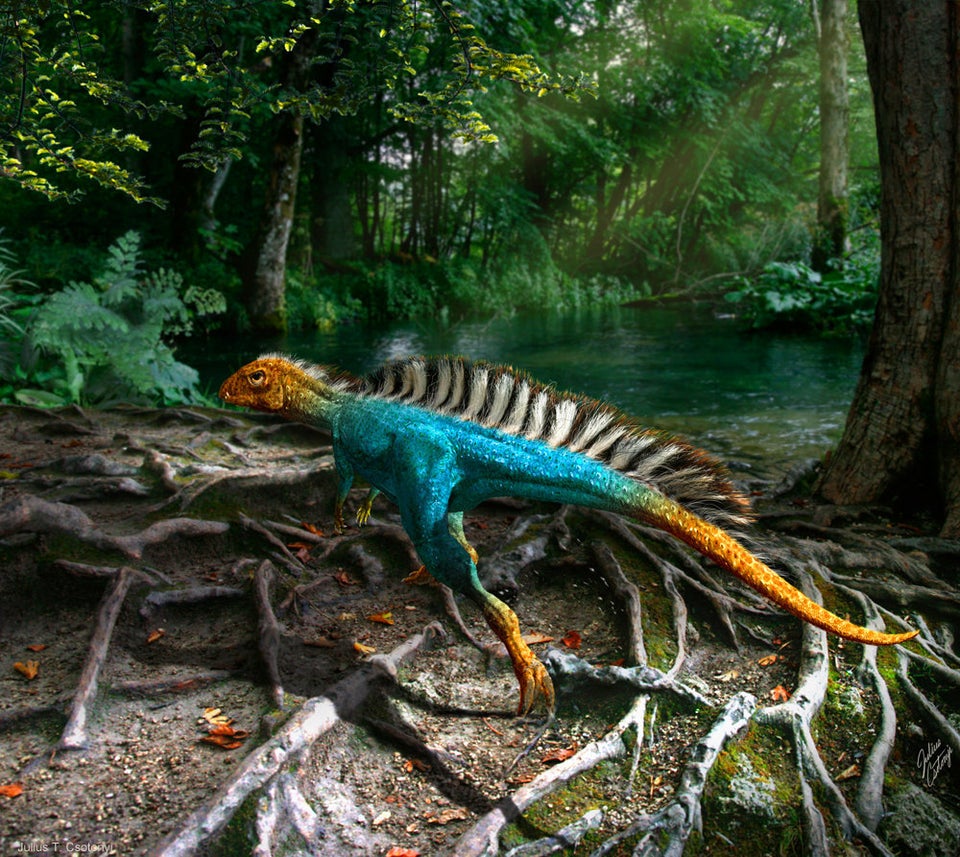 Utahraptor attacking Hippodraco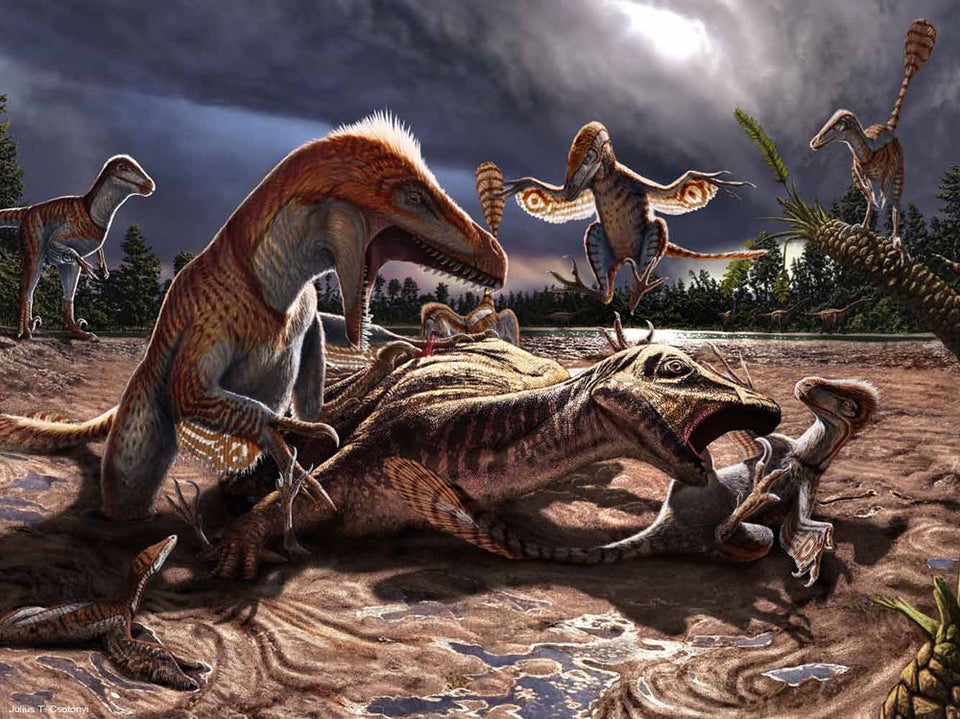 White River Formation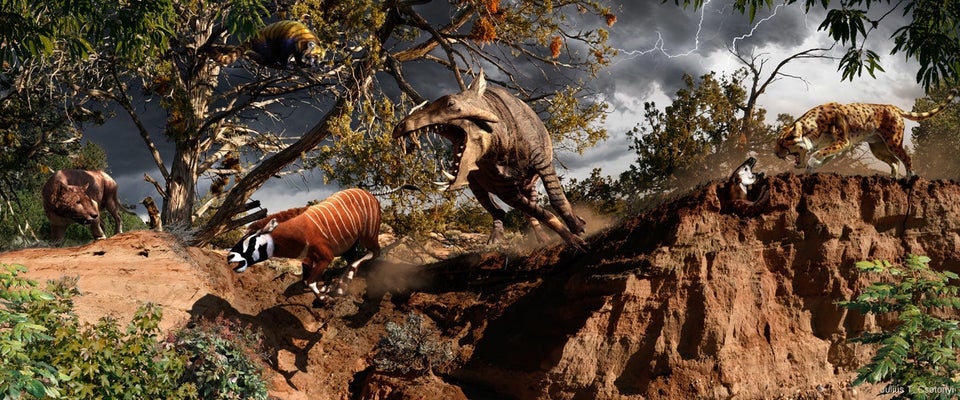 Related
Before You Go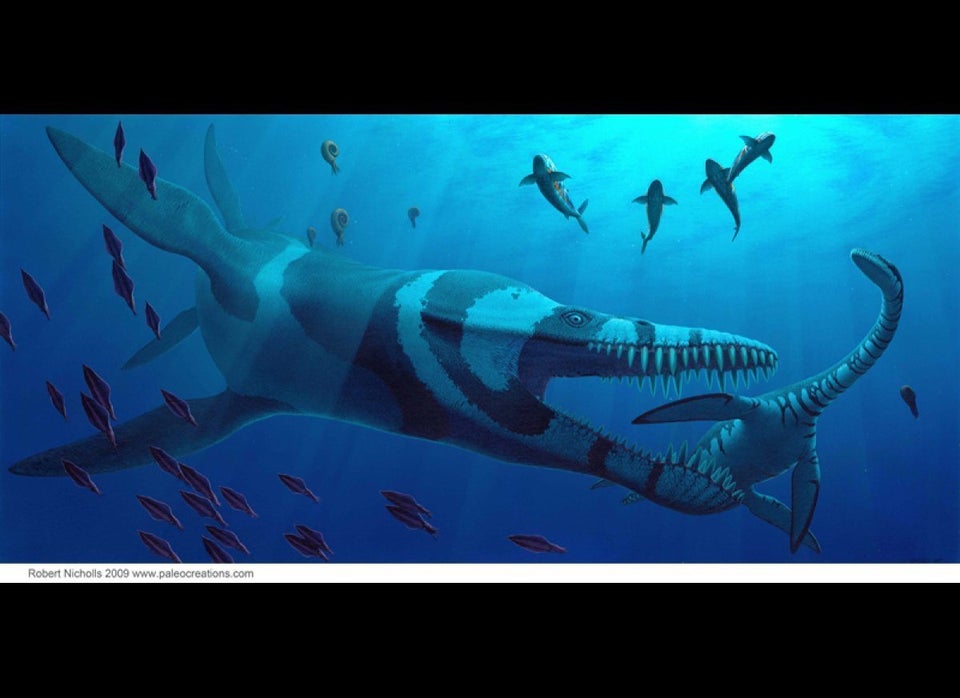 Dinos Dining: Prehistoric Predators