As U.S. president Barack Obama arrived in Tel Aviv on Wednesday, the Israeli military reportedly detained a group of children on their way to school in the West Bank city of Hebron. According to human rights organization B'Tselem, some of the kids were as young as eight and ten years-old.
Video shot by international activists and distributed by B'Tselem shows soldiers arguing with Palestinian men and children carrying schoolbags.
The IDF confirmed it had arrested Palestinian schoolchildren on Wednesday morning "due to recent stone-throwing incidents toward the security forces and citizens in the city." The Israeli army added that seven children had been taken for police interrogation, Ynet reports.
According to Ali Gharib, reporting for the Daily Beast from Hebron, the protesters wore carton Obama masks and spoke out against segragation of Palestinians and Israelis in the city. They were joined by international activists with t-shirts saying "I have a dream." Palestinians are not allowed to walk through the street in Hebron. "Obama, come here to Hebron," shouted Issa Amro, a local protest leader, in English, just as a scrum formed between the demonstrators and a handful of soldiers, who rushed to the scene. "I am Obama," he added as a young settler, perhaps 12-years-old, snatched the cardboard Obama mask from his face, crumpling it into his back pocket. Within minutes, Amro was shoved to the street. He rose briefly only to be knocked down again, before being dragged off into detention.
Palestinians met the presidential visit with protests and demonstrations. In addition to the action in Hebron, activists set up a protest camp near Jerusalem in an area where Israel has announced its plans to construct new settler homes.
Over a hundred demonstrators erected four large, steel-framed tents and a massive Palestinian flag on the rugged, rocky tract near Jerusalem, just as Obama arrived in nearby Tel Aviv for three days of talks and meetings.

"We are here to send a message to President Obama, our struggle, our non-violent peaceful resistance will continue until we are free," said senior Palestinian politician Mustafa Barghouthi, standing on the windy outcrop.
Obama met with Israeli president Shimon Peres and Prime Minister Benjamin Netanyahu on Wednesday, after a lavish ceremony welcoming his visit. The U.S. president is set to meet with Palestinian leader Mahmoud Abbas on Thursday and will also travel to Jordan before returning to Washington on Saturday.
Before You Go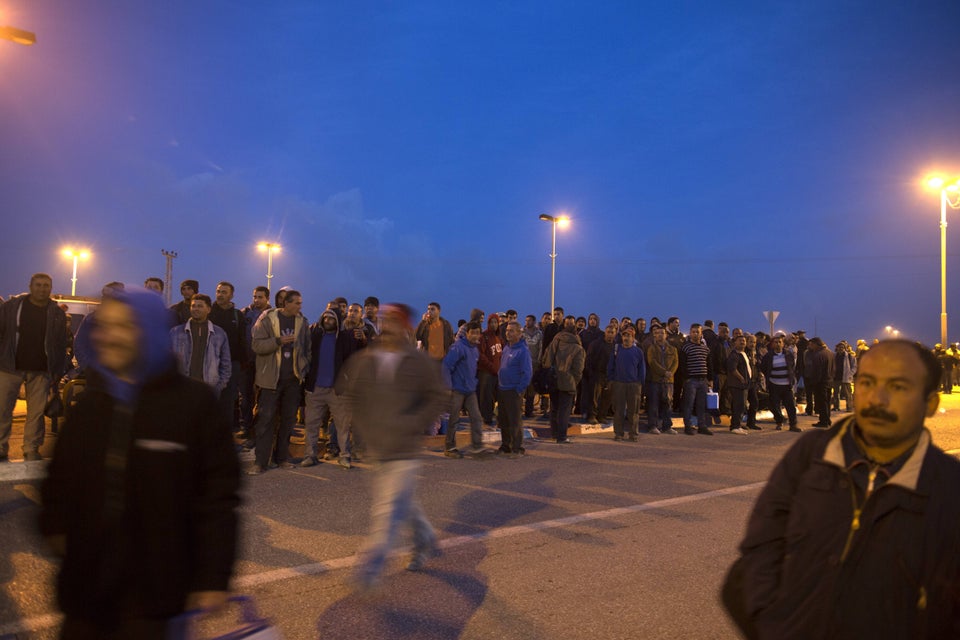 Israel's Palestinian-Only Buses
Popular in the Community