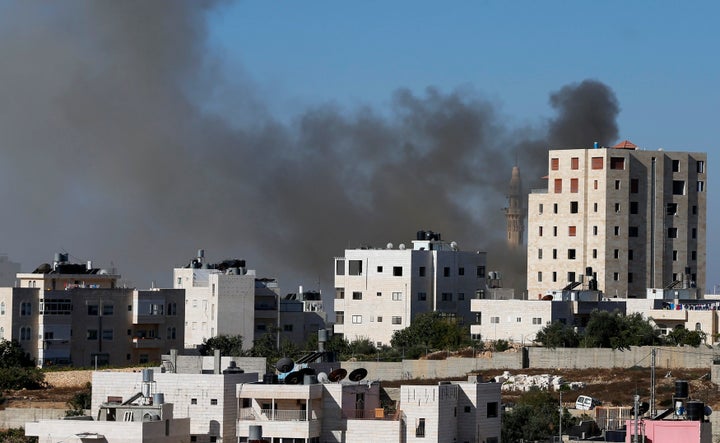 JERUSALEM, Dec 9 (Reuters) - A Palestinian was shot dead by security forces after wounding an Israeli soldier and a civilian when he stabbed them in the occupied West Bank town of Hebron on Wednesday, the Israeli army said.
A statement from the military said the Palestinian attacked the victims during a "routine security check" in Hebron, a hotspot in the spate of attacks in the West Bank, Israel and Jerusalem in the past two months.
The violence has partly been driven by Palestinian anger over an increasing number of Jews visiting East Jerusalem's al-Aqsa mosque compound -- Islam's third holiest site, which is also revered by Jews.
They fear that Israel plans to end the status quo at the site, which is governed by an agreement under which non-Muslims may visit the sacred compound, but only Muslims can pray. Israel has repeatedly denied any such intentions.
Palestinians are also frustrated over a peacemaking process, deadlocked since early 2014, while Israel persists in adding to settlements in the dozens of enclaves it has built on land it seized in the 1967 Middle East war.
Since Oct. 1, Israeli forces have killed 106 Palestinians, 66 of whom Israel says were assailants or had been caught on camera carrying out assaults.
Most of the others were killed in clashes with police or troops. One U.S. citizen and 19 Israelis have been killed in Palestinian attacks.
The two injured Israelis were taken to a Jerusalem hospital for treatment and a spokeswoman said one was lightly hurt and the other was in moderate condition. (Writing by Ori Lewis; Editing by Raissa Kasolowsky)
Related
Popular in the Community