"It's really hard to believe that this type of tribute has never happened until tonight," Gloria Estefan said on stage, after she and husband Emilio took the stage at the beginning of the night. "I don't know what took so long, but the important thing is that... [the] Paley Center is stepping up big time and paying respect to a community that has been changing the television art for decades. We're finally getting our dues."
Other notable guests and presenters included America Ferrera, Don Francisco, George Lopez, Lana Parilla, Edward James Olmos and Jimmy Smits. Lucie Arnaz, daughter of Desi Arnaz and Lucille Ball ("I Love Lucy"), also took the stage in a special moment honoring her father's legendary career on television.
"Many other talented people were making strides in television when [Lucille and Desi] both started, but mixed with her divinely inspiring comedic knowhow and some of the best writers on the planet was dad's heritage, which actually was one of the magic bullets that set this show apart," Lucie Arnaz said in a speech honoring her father. "Like most [Latinos] he was inventive, intuitive, tenacious, courageous and, really, really funny."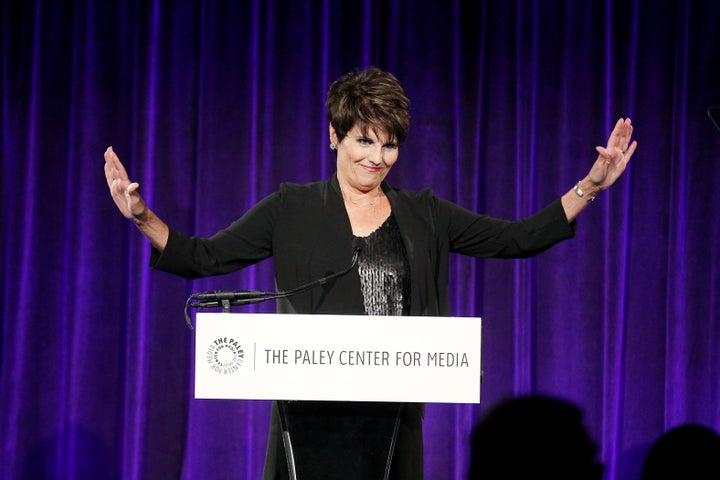 America Ferrera and comedian George Lopez offered the biggest laughs of the night when the two got on stage to introduce Hispanic contributions to comedy. Lopez went off-script to say, "we must all prevent Donald Trump from becoming president of the United States," a comment which received enthusiastic cheers and applause from the audience.
And after a slew of off-hand jokes, Lopez did take a moment to celebrate Arnaz's contributions to comedy with a personal anecdote.
"Bob Hope once told me that Desi Arnaz was the most underrated, underestimated, most brilliant person that he had ever met in show business," Lopez told the audience. "But because he had an accent they thought he was intelligent. But Bob Hope told me that Desi Arnaz changed TV back then and is still changing TV today."
On the red carpet, Cuban singer Gloria Estefan had shared a similar sentiment when discussing Arnaz's work on "I Love Lucy."
"For me it's always going to be Desi Arnaz and the 'Lucy' show because I came here when I was 2 years old from Cuba, and I remember it was a perfectly natural thing to hear Desi Arnaz singing in Spanish music from my land." Estefan said. "It wasn't a weirdness, it was like everybody was tuning in, everybody was loving the show, and I saw myself reflected. So that was a wonderful thing to see early on. I didn't realize at the time how unique that was and how it was going to be a long time before we saw anything like that again, if ever."
Another big moment of the night was a small tribute to Mario "Don Francisco" Kreutzberger, who hosted the Saturday variety show "Sabádo Gigante" for 53 years. The Chilean TV legend received two standing ovations and shared a story of the first time he saw a television set after moving to New York City to study to become a men's clothing designer.
"When I put it on, I was amazed," Kreutzberger, who is set to host Telemundo's "Don Francisco Te Invita," said. "You were able to listen and to watch at the same time. That was my first contact with television. And I said my father is wrong, the future is not the men's clothing designer, I think the future is being on television."
The Paley Center announced it would repeat a similar tribute to Hispanic contributions in television on Oct. 24, at the Beverly Wilshire in Los Angeles.
Before You Go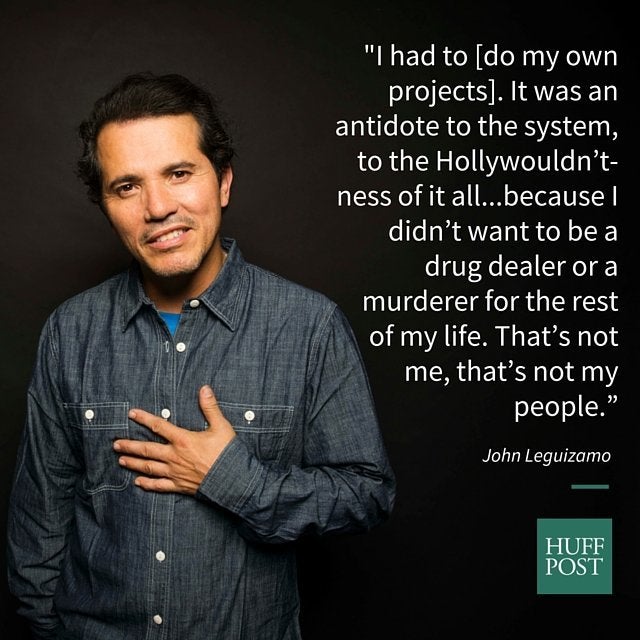 16 Times Latinos Were Brutally Honest About Hollywood's Lack Of Diversity
Popular in the Community