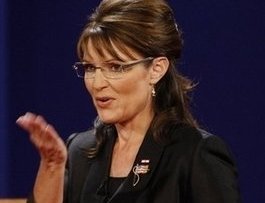 A strange moment in the debate, where Sarah Palin refuses to answer if her ticket would have to pull back on some campaign promises in light of the financial crisis.
Ifill: "As Vice President, there's nothing you've promised as a candidate that you would take off the table because of this financial issue?"

Palin: "There is not, and how long have I been at this? Like five weeks?"
Popular in the Community