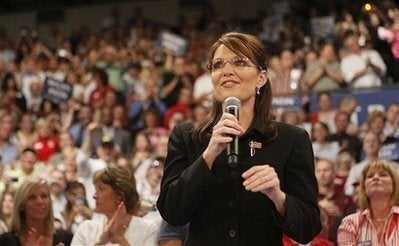 Vice presidential hopeful Sarah Palin says she's ready for her world affairs quiz.
At her first town hall meeting since being chosen for the GOP ticket, Palin said that if elected, she will be ready by Inauguration Day to serve. Asked about her credentials, she said skeptics are free to quiz her.
"If you want specifics with specific policies or countries go ahead and you can ask me. You can even play stump-the-candidate if you want to," she said Wednesday evening.
She did not offer the questioner the chance to pose a follow-up question so the quiz show will have to wait.
Popular in the Community