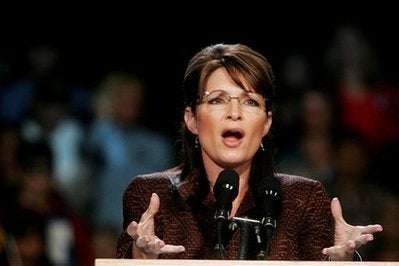 Sarah Palin drew some boos and shouts of confusion today, when while speaking in New Hampshire she mistakenly claimed that the Granite State was part of the "great Northwest."
"I like being here," she told the crowd in Laconia, "because it seems like here and in our last rally too -- other parts around this great Northwest -- here in New Hampshire you just get it."
It's tough video and an innocent mistake, to be sure. But it certainly doesn't help the preexisting image of Palin as being intellectually incurious. For the record, she hasn't been in the Northwest for quite a while, if at all while on the trail. On Sunday, she campaigned in Ohio; on Monday in Virginia; on Tuesday in Pennsylvania; and tomorrow she is heading back to Ohio, according to the McCain campaign public schedule.

Popular in the Community