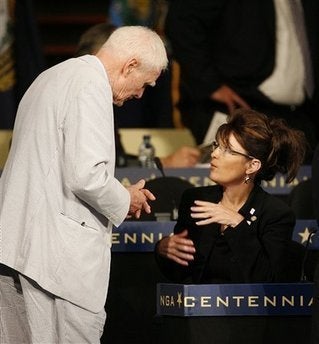 Gov. Sarah Palin wants a state board to review the circumstances surrounding the dismissal of Public Safety Commissioner Walt Monegan -- taking the unusual step of making an ethics complaint against herself.
Her lawyer sent an "ethics disclosure" Monday night to Attorney General Talis Colberg. The governor asked that it go to the three-person Personnel Board as a complaint. While ethics complaints are usually confidential, Palin wants the matter open.
The lawyer, Thomas Van Flein, also asked the state Legislature to drop its own investigation into the Monegan matter. He says the Personnel Board has jurisdiction over ethics.