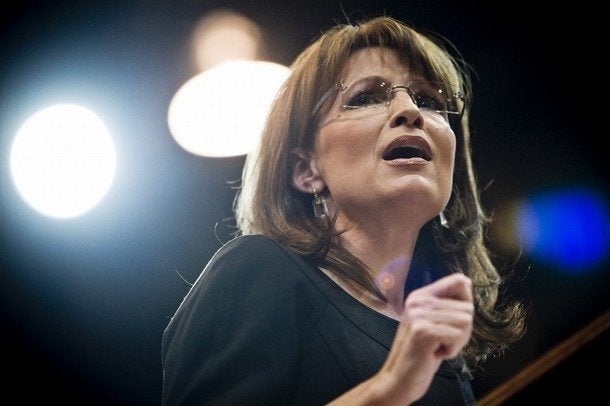 Times spokeswoman Diane McNulty told Editor & Publisher:
"Kim Severson, the reporter who interviewed Jessica Steele at some length in her salon for the article, received an e-mail from her early on July 13 saying, 'Thank you so much for the article!! It was perfect!'

"In several later conversations, she confirmed that view. Therefore, we believe our reporting is accurate."
Friends worried that she appeared anxious and underweight. Her hair had thinned to the point where she needed emergency help from her hairdresser and close friend, Jessica Steele.

"Honestly, I think all of it just broke her heart," Ms. Steele said in an interview at her beauty parlor in Wasilla, the Beehive.
Now, that stylist is saying it's not true. In a post on her Twitter account, Jessica Steele owner of the Beehive in Wasilla, wrote: "I am Sarah Palin's hairdresser in Alaska! The media is saying Sarah's hair is thinning this is a lie!!! I never said this and it's not true!"
She repeated the rebuttal and disparaged the media in subsequent posts, saying "I have never spoken 2 Inside Edition or told any reporter at the NYTs that Sarah Palin's hair was thinning to the point of emergency! Liers! [sic]" and "If u think about it saying Sarah's Palins hair is thinning is the dumbest lie the New York Times and inside Edition can come up with yet!"
Palin supporters have suggested Steele go to a different news organization with her case, but so far she has not said anything about doing so. Steele did tweet that "Inside Edition" contacted her for an interview, but she turned them down because "the whole 'story' was a lie."
Calling all HuffPost superfans!
Sign up for membership to become a founding member and help shape HuffPost's next chapter