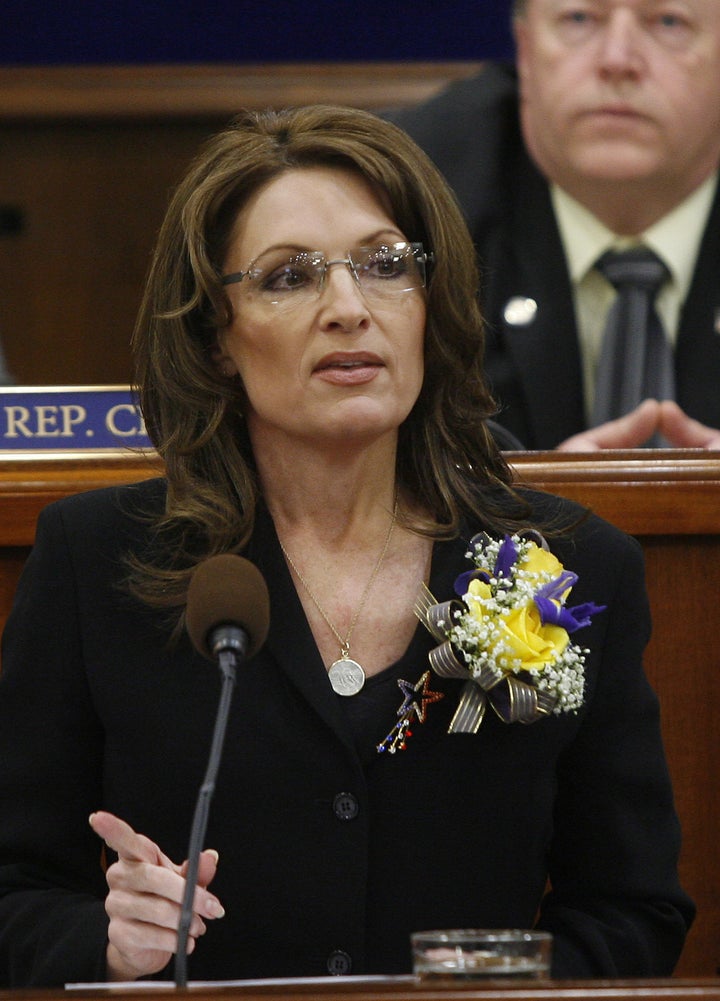 Former Alaska Governor Sarah Palin, whose claim to fame in the current health care debate is helping to spread the infamous "death panel" myth, has been invited to testify before the New York State Senate about how reform will impact the state's elderly.
New York State Senator Reverend Ruben Diaz, a conservative Democrat from the Bronx who is sympathetic to Palin's views, will be hosting a Senate Aging Committee hearing next week on "President Obama's proposed health care reform and the impact it will have on New York State senior citizens."
The witnesses invited include a host of officials from the medical, political, private insurance, and non-governmental world -- each with a clear area of expertise on the topic of caring for the elderly.
Then there is Palin. The former Alaska Governor's health care policy contribution is defined by a brief Facebook message she wrote in early August in which she warned that Democratic reform would create "death panels" tasked with determining who to euthanize, including her child with Down Syndrome.
Palin has not yet accepted or declined the invitation to attend the September 8 hearing, according to Diaz's office. As for why she was invited, Cathy Bern-Smith, a spokesperson for the senator, noted that in another Facebook entry, Palin had referred to "a letter that Senator Diaz wrote to [Rep.] Henry Waxman, (D-Calif.), that was posted on the senator's website."
"There was this Internet conversation going on where she made a comment on her post about something the senator had said," Bern-Smith added. "So we thought, well let's invite her."
Even if Palin doesn't show, the hearing will not lack for controversial conservative figures. Also invited, and confirmed to attend, is Betsy McCaughey, the former Lieutenant Governor of New York and head of the Committee to Reduce Infection Deaths.
McCaughey actually preceded Palin in pushing the death panel myth, while also promoting a host of equally dubious charges against health care reform. She has, for example, insisted that White House adviser Dr. Ezekiel Emanuel wanted to redefine the Hippocratic Oath. She also claimed -- again falsely -- that the House health care bill would "absolutely require" end-of-life counseling for seniors "that will tell them how to end their life sooner."
Support HuffPost
The Stakes Have Never Been Higher
Popular in the Community