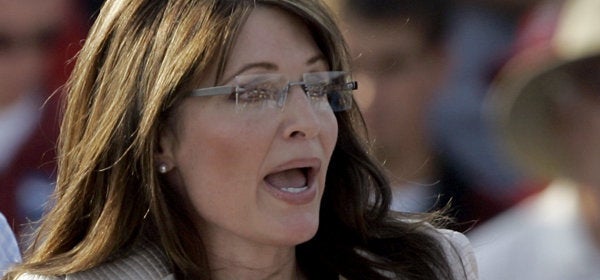 Sarah Palin's 17-year-old , unmarried daughter is five months pregnant, the campaign has announced. Hoping to quell internet rumors about about her youngest son, Palin released the news about her daughter Bristol earlier today.

A statement released by the campaign said that Bristol Palin will keep her baby and marry the child's father. Bristol Palin is five months pregnant, and the baby is due in late December.

"Our beautiful daughter Bristol came to us with news that as parents we knew would make her grow up faster than we had ever planned. We're proud of Bristol's decision to have her baby and even prouder to become grandparents," Sarah and Todd Palin said in the brief statement.

"Bristol and the young man she will marry are going to realize very quickly the difficulties of raising a child, which is why they will have the love and support of our entire family," they added.
Fighting rumors, Palin mislead the press about the pregnancy as late as Saturday. Editor and Publisher has the story.

When news broke, it had not yet been reported by her home state papers, which have often been the source for outside media for other background on Palin.

When the Anchorage Daily News did report the news today, it pointed out: "The Daily News had asked Palin's press secretary, Bill McAllister, over the weekend to address rumors that Bristol was pregnant. 'I don't know. I have no evidence that Bristol's pregnant,' he said on Saturday."

The McCain team asserted that he knew about the pregnancy when he selected Palin. She has five children and now a grandchild coming as she hits the campaign trail.
Popular in the Community