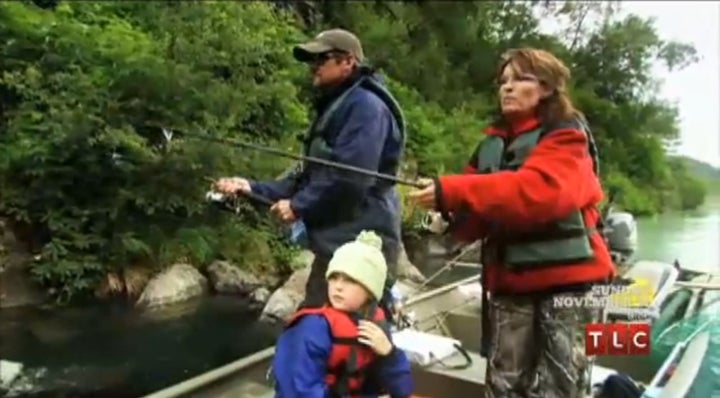 ANCHORAGE (The Borowitz Report) -- Sarah Palin has not set foot in Alaska for her new TV show, Sarah Palin's Alaska, but instead has been PhotoShopped into the frigid landscape to fool TV viewers, a leading hoax expert said today.
Dr. Davis Logsdon, who studies hoaxes at the University of Minnesota's Institute of Hoaxes and Frauds, said that the TV program purporting to show the former governor in Alaska "is the biggest hoax perpetrated on the American people since the faked moon landing in 1969."
Dr. Logsdon said that his team of researchers have created a timeline of Gov. Palin's movements since she resigned as governor and have concluded that her busy schedule of well-compensated speaking gigs and campaign rallies have made her appearance in Alaska for even one day "scientifically impossible."
"After studying footage from the TLC show, we have concluded that Ms. Palin's scenes were filmed in a hotel room at the Four Seasons in Beverly Hills and PhotoShopped in later," he said.
The expert said the hoax goes even further, including the substitution of Gov. Palin's husband Todd with an impersonator.
"In one scene, the person who is supposedly Todd Palin is shown speaking," he said. "That can't possibly be the real Todd." Continue reading here.
The Los Angeles Times says Andy Borowitz has "one of the funniest Twitter feeds around." Follow Andy on Twitter here.

REAL LIFE. REAL NEWS. REAL VOICES.
Help us tell more of the stories that matter from voices that too often remain unheard.