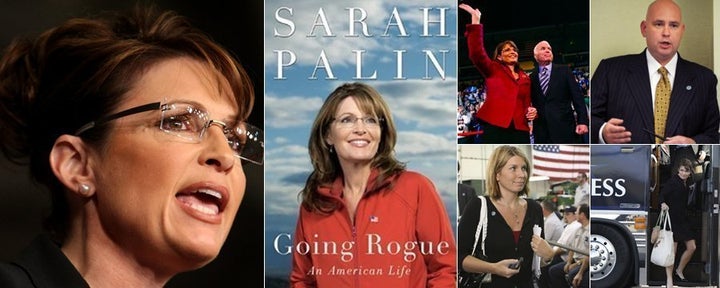 Former Alaska Gov. Sarah Palin faces major electoral limitations if she chooses to mount a 2012 bid, despite a slight increase in the country's opinion of her, according to a new public opinion survey.
Public Policy Polling released a study on Thursday revealing that, one year after bursting onto the national scene, Palin still has not made inroads among a variety of key demographic groups. Most significantly, among women the Alaska Republican has only a 37 percent favorable rating compared to a 51 percent unfavorable.
"She has had a reverse gender gap in her numbers since about two weeks since John McCain picked her as her running mate," explained PPP pollster Tom Jensen. "I think that women voters pretty much decided quickly since she went on the national spotlight that they didn't like her much and that hasn't really changed."
It isn't just a gender gap that hampers Palin. Only five percent of African-American voters said they had a favorable rating of the former Alaska Governor. Meanwhile, only 37 percent of Hispanics offered a favorable view -- which would seem small if not for the fact that only 31 percent of Hispanics voted for McCain in 2008.
Indeed, much of Palin's political support comes from constituencies that have been trending Republican for many election cycles. Forty-eight percent of white voters have a favorable view of her as well as 50 percent of voters over the age of 65 (a majority of every other age group had an unfavorable opinion). Among geographical regions, Palin was most popular in the South (48 percent approval) and the Midwest (48 percent) -- as opposed to the Northeast (32 percent) and West (27 percent).
The former governor was viewed favorably by 41 percent of the country, up two percentage points from the last time the firm surveyed potential voters. But the jump, said Jensen, was due primarily to growing dissatisfaction with President Barack Obama and not to any growing popularity among the masses.
Popular in the Community