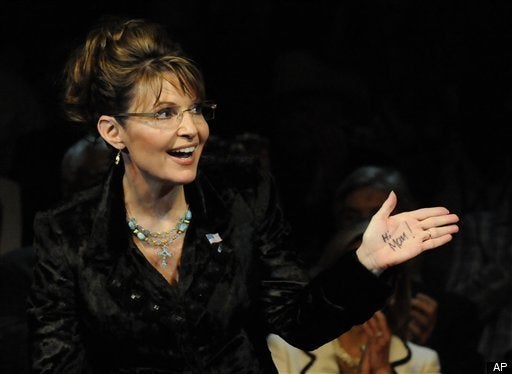 The spotlight has been bright, not necessarily kind to former Vice Presidential candidate Sarah Palin.
According to a new Washington Post-ABC News poll, 71% of Americans do not feel that Palin is qualified to be President. That includes a sharp drop in Republican support, where 45% believe she is qualified compared to 66% who thought she was last fall.
Overall, 37% have a favorable view while 55% have an unfavorable view of the former Alaska Governor.
Palin has been able to count on support from the Tea Party, but the Washington Post indicates that the movement itself has split favorability and is poorly understood:
Nearly two-thirds of those polled say they know just some, very little or nothing about what the tea party movement stands for. About one in eight says they know "a great deal" about the positions of tea party groups, but the lack of information does not erase the appeal: About 45 percent of all Americans say they agree at least somewhat with tea partiers on issues, including majorities of Republicans and independents.
The movement's supporters were identified as, "overwhelmingly white, mostly conservative and generally disapproving of Obama."
If Palin intends to become a key player in Washington, she would share something in common with those already there. The poll also shows that two out of every three Americans are "dissatisfied" or "angry" at the federal government. That's the worst result for Washington in nearly 14 years.
In another revealing question, the poll found that taxpayers estimate 53% of their money is "wasted."
Support HuffPost
The Stakes Have Never Been Higher
Popular in the Community