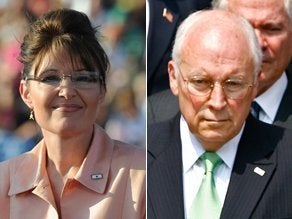 Sarah Palin has announced the title and the surprisingly early release of her new memoir: Going Rogue: An American Life will be in bookstores Nov. 17, four months after getting a book deal.
Don't forget about Dick Cheney, though. The former Vice President is working on his own memoir, which is slated to come out Spring 2011. Cheney is clearly devoting more time to his book, but will it pay off?
Who will sell more books, Cheney or Palin?