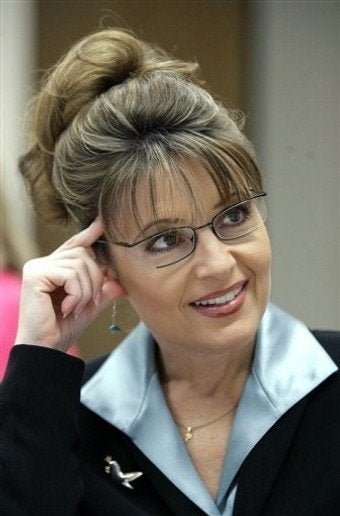 None of my pro-Hillary female friends are falling for this obvious GOP pander. To the contrary, McCain's selection of Sarah Palin as his VP is drawing hoots of derision.
Once they learn that Sarah Palin opposes rape and incest exceptions for women seeking abortion, they completely write her off.
One female friend said: "Sarah Palin is to the movement for women's equality what Clarence Thomas is to civil rights. She's an extremist and an enemy to the cause that has been fought on her behalf.... Someone should stand up and say: 'I know Senator Clinton. Senator Clinton is a friend of mine. And Sarah Palin is no Hillary Rodham Clinton.'"
One female friend did some quick internet research and said, "Sarah Palin has a great deal of surface appeal, at first. But once America's women look behind that cheerleader smile and see at her extreme social agenda, they will run the other direction."
Another said, "McCain picked a fan, not an equal partner. She has no international experience. She was just fawning all over him. No independence. Given McCain's temper, Sarah Palin probably won't challenge John McCain on any substantive issues."
Then she added, with a laugh, "The only thing he is going to let her do in the White House is teach him how to use the internet."
Another said, "It just seems desperate and calculated."
She added, "Palin makes McCain look ancient, out-of-touch and totally yesterday. McCain makes her look like a perky kid. Each one dramatically and perfectly underscores the other's weakness. At least, nobody can criticize Obama's alleged youth and inexperience now. But this is not the best team America could produce, by any stretch."
John McCain has gone from maverick to "me too" -- trying to out-Democrat the Democrats and pick up some Hillary voters.