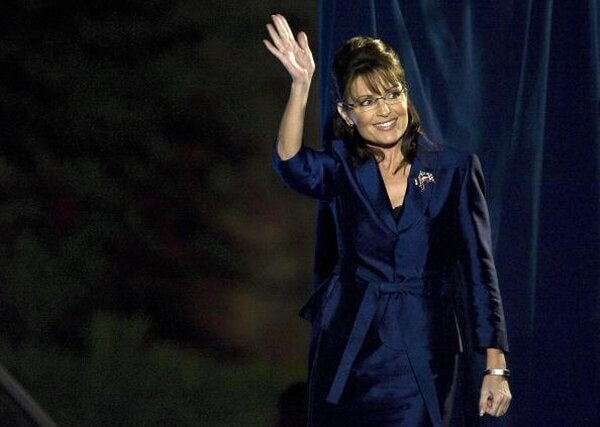 But for reasons that remain mysterious, the clothes remain stashed at the RNC's Washington, D.C., headquarters. A source close to the issue told NewMajority that the clothes are "in the process" of being donated, and an RNC spokesman corroborated, saying the clothes have indeed been returned from Palin, "inventoried and will be appropriately dispersed to various charities." Attempts for an explanation of when and where the clothes will be donated went unanswered, and the governor's Alaska office does not comment on campaign issues.

The fact that the clothes have not been donated or publicly accounted for, however, has angered some big donors - who want to know exactly how their money was spent, and who are already enraged by the extravagant wardrobe figure. They say it's time for the RNC to air its dirty laundry, if you will.
Indeed, the story could not come at a more inopportune time for the McCain campaign. During a week in which the Republican ticket is trying to highlight its connection to the working class -- and, by extension, promoting its newest campaign tool, Joe the Plumber -- it was revealed that Palin's fashion budget for several weeks was more than four times the median salary of an American plumber ($37,514). To put it another way: Palin received more valuable clothes in one month than the average American household spends on clothes in 80 years. A Democrat put it in even blunter terms: her clothes were the cost of health care for 15 or so people.
Palin commented on the wardrobe scandal when criticism was reaching a fever pitch... 'you'd think I wouldn't have to address this issue':
Related