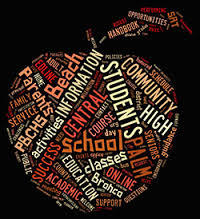 The Palm Beach County school district is known for educational excellence -- a reputation that didn't happen by chance!
It happened as a result of a remarkably supportive community who four years ago voted to allocate a quarter mill property tax to sustain Fine Arts, Music, Physical Education and Academy/Magnet programs. Thank goodness they did because our students thrived amid drastic budget cuts from Tallahassee.
Palm Beach County is consistently rated the #1 academically performing urban school district in Florida while also having schools selected at "Best in the Nation" by U.S. News and World Report. Many of us chose to live in Palm Beach County because of the standards of excellence in education,
This year we're asking voters to Say Yes to Referendum #2 to continue the existing tax allocation. In other words, nothing will change. Homeowners will continue to pay the same amount as they have for the past four years.
Let me tell you why saying Yes to Palm Beach County Referendum #2 is crucial.
Roughly 90,000 students will lose access to Fine Arts, Music, PE and career academy classes while over 500 teachers may lose their jobs. Class sizes will inevitably increase and graduation rates may plummet after stripping away career classes that oftentimes keep our most challenging students enrolled.
Career academy programs -- many of which offer industry certifications -- help students gain employment or provide a jump start to determining what's next. Without your help, the school district will be forced to pick and choose educational priorities for students making it more challenging for our graduates to be competitive for jobs and college.
Please Vote Yes to PBC Referendum #2 and continue to provide the best educational and career offerings to improve Palm Beach County's economy and future.
Our children are our future.
Rita M. Solnet
President, Parents Across Florida
Chairman, Community Academies Advisory Board
Twitter: @ritacolleen @parentsacrossfl
Facebook: https://www.facebook.com/ParentsAcrossFlorida?ref=br_tf
Calling all HuffPost superfans!
Sign up for membership to become a founding member and help shape HuffPost's next chapter