A stirring television ad that highlights palm oil's massive wildlife destruction has been barred from TV broadcast in the U.K. after it was deemed too political.
British grocery store Iceland released the video titled "Rang-tan" last week as its Christmas advertisement. It was originally created by environmental group Greenpeace.
The ad, which features the voice of British actress Emma Thompson, follows in line with the store's recent pledge to remove palm oil, as well as plastic wrapping, from all of its store brand products. This year, it encourages the public to have "a Christmas without palm oil."
Though the ad appeared to be an instant hit with viewers, including "Late Late Show" host James Corden who shared his support on Twitter, it won't be appearing on TV.
British organization Clearcast, which reviews and approves British TV advertising, said the ad violates a rule established by the 2003 Communications Act that bans political advertising from ads.
In a statement, Clearcast appeared to specifically target the video's origin with Greenpeace, stating that the ad violates a rule that prohibits "an advertisement which is inserted by or on behalf of a body whose objects are wholly or mainly of a political nature."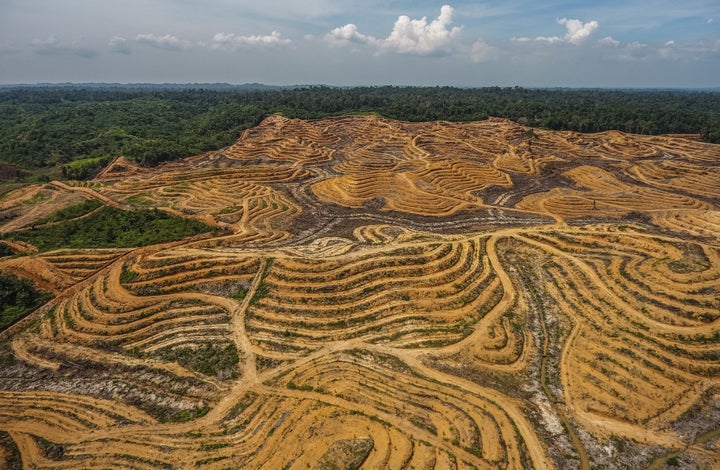 Iceland's founder, Malcolm Walker, acknowledged its Greenpeace origin, sharing that the Greenpeace logo was removed from the film before releasing it in connection with the store.
"We got permission to use it and take off the Greenpeace logo and use it as the Iceland Christmas ad," he told The Guardian. "It would have blown the John Lewis ad out of the window. It was so emotional," he added, mentioning the popular annual Christmas advertising campaign from U.K. department store chain John Lewis.
"Whilst our advert sadly never made it to TV screens, we are hopeful that consumers will take to social media to view the film, which raises awareness of an important global issue," he said in a statement. "Our commitment to help protect the home of orangutans remains extremely close to our hearts. We are proud to be encouraging consumers to make more sustainable choices, even without the support of TV advertising, ahead of the Christmas shopping season."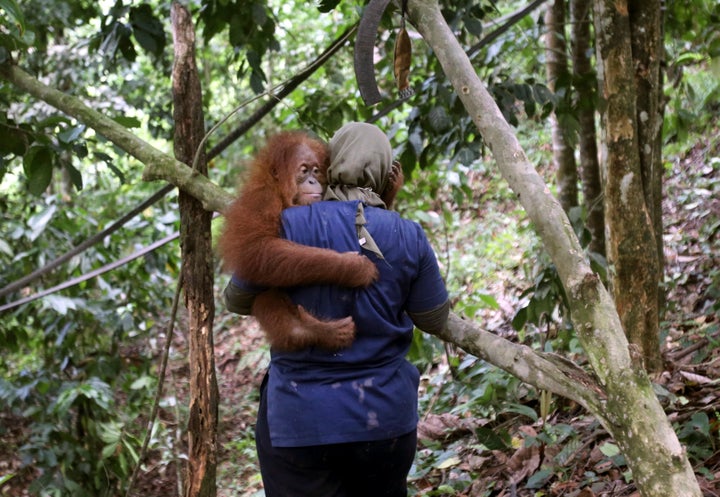 Thompson, who is a Greenpeace advocate, said she "didn't hesitate" when asked to narrate the organization's short film.
"For too long, big brands and the palm oil companies they buy from have been getting away with murder ― I mean that quite literally," she said in an op-ed on Greenpeace's website. "And for too long our response to orangutans has been, 'ohhh, the poor things' as we're shown photographs of them orphaned, thin and at death's door. But change is possible ― we can make it so."
Popular in the Community