Chants of "lock her up" broke out as New Jersey Gov. Chris Christie spoke at the convention on Tuesday, a night filled with anti-Clinton sentiment. Bondi resurrected the chant Wednesday when she used the phrase during her speech.
Watch a video of the moment. (Story continues below.):
Bondi endorsed Republican presidential hopeful Donald Trump in March. In June, The Associated Press reported Bondi had personally solicited a $25,000 political donation from Trump while also deliberating whether to join an investigation of alleged fraud at Trump University:
The money came from a Trump family foundation in apparent violation of rules surrounding political activities by charities. A political group backing Bondi's re-election, called And Justice for All, reported receiving the check Sept. 17, 2013 — four days after Bondi's office publicly announced she was considering joining a New York state probe of Trump University's activities, according to a 2013 report in the Orlando Sentinel.

After the check came in, Bondi's office nixed suing Trump, citing insufficient grounds to proceed.
Bondi later denied her office was ever investigating Trump.
"I never, nor was my office, investigating him. Never. I would never lie. I would never take money. I've been obviously devastated over this," Bondi told the Miami Herald.
Before You Go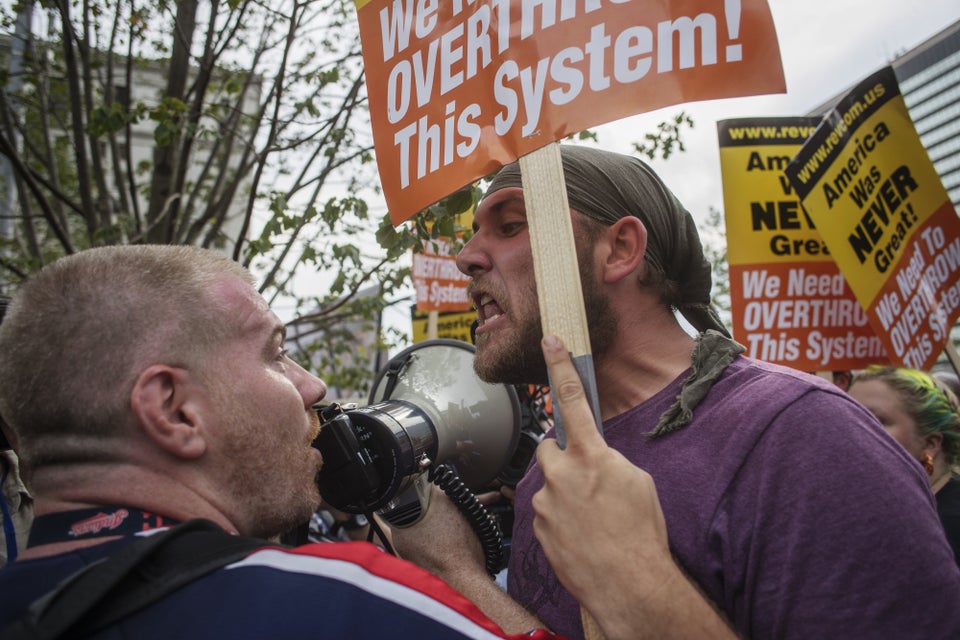 Republican National Convention Protests
Popular in the Community