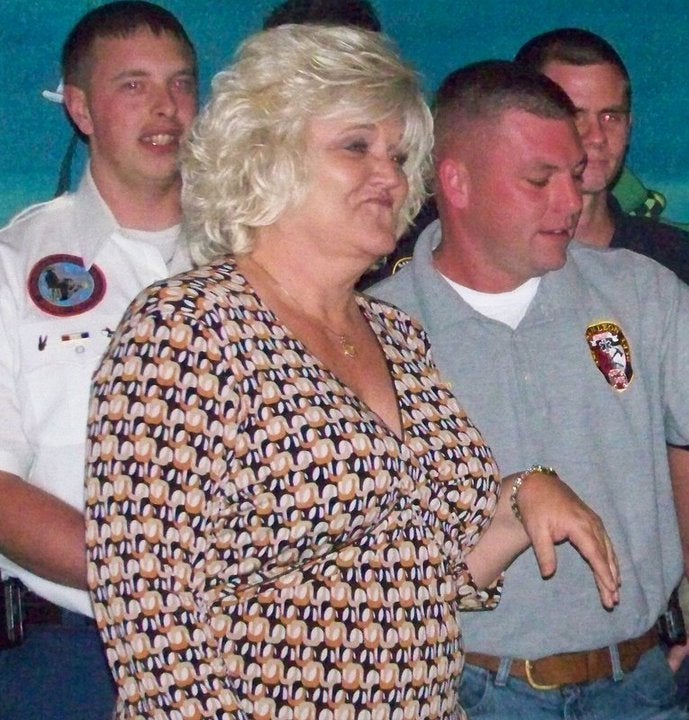 It's part of a sexual harassment lawsuit filed earlier this month against Pam Matranga by former deputy James Gist, the Houston Press reported.
Matranga walked up behind Gist, pulled her blouse over his head and pressed "her breasts against the head of Plaintiff," according to the lawsuit, in one of several graphic encounters that she allegedly instigated last year.
On another occasion, the suit claims Matranga, "began joking with plaintiff about attending 'chunky chick night' at strip clubs in the area where [she] would have the opportunity to perform. Defendant Matranga proceeded to lift one leg over the arm of plaintiff's chair and began making gyrating motions with her hips, while placing her hands at the top of plaintiff's chair, mimicking how a topless dancer would perform a lap dance at a strip club."
She also allegedly put a pack of cigarettes between her legs and told Gist, "Oh! I have the box right here in my box."
Matranga's office did not immediately return a call for comment from The Huffington Post, but she denied the accusations on her Facebook page and in an interview with the Galveston Daily News.
Matranga said the suit was filed in retaliation for not changing a legal document "in Gist's favor," the Constable's Facebook page says.
The politician also told the Daily News, "I'm a jester, I am not a girlie girl. I think a lot of things have been taken out of context."
She told the paper that nothing she did was grounds for a sexual harassment suit.
"The reality is it can happen to men as well as it can happen to women."
Related
Popular in the Community