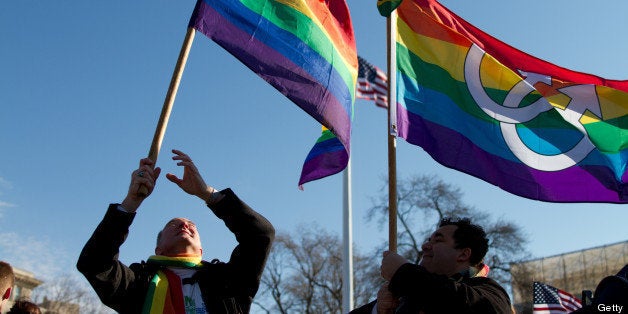 A jolt was sent through the LGBT blogosphere when the groundbreaking lesbian blogger, Pam Spaulding, "blogmistress" of Pam's House Blend, announced this week that after 9 years she is closing down her blog on July 1. One of the first LGBT political blogs to rapidly rise in the early years of political bloggers, Spaulding had become a must-read for political junkies and LGBT people across the country, offering her perspective as a black lesbian living in North Carolina, far beyond the big cities in the North and West Coast that dominate LGBT politics.
Tending to health issues, Spaulding said in an interview on my SiriusXM radio program that she couldn't give the kind of attention to the blog any longer that she believes is necessary. (Listen to the full interview below)
"I wanted to try to wait out for the Supreme Court rulings that were coming down the pike," she said. "Since about 2008, I've had two chronic pain conditions -- fibromyalgia and rheumatoid arthritis that have progressively made it much more difficult for me to maintain my full-time job that I've held all of time I've done the Blend. It was a labor of love. I realized around the time of the last Democratic convention that there was no way I could physically do the same work I did in 2008. It was too physically exhausting. It's just gotten progressively harder to turn out the quality and quantity that you really need to do on a blog to maintain good readership. That's what helped me make the decision. I don't have any regrets on making the decision."
Spaulding talked about starting the blog in 2004 and never imagining it would become the award-winning, highly-noted must-read site that often garnered media attention as well a notice from mainstream gay groups Spaulding sometimes criticized, like the Human Rights Campaign.
"There were not many blogs out there [9 years ago]," she said. "LGBT political blogs? Zero. I wasn't blogging to an audience. I was just blogging about my frustrations about the virulently antigay campaign that George Bush was running. For the first year to year-and-a-half the most I had in terms of readership was 300 people. I thought that was enormous and that I'd never surpass it."
Looking back, Spaulding is especially proud of the diverse voices she brought to the PamsHouseBlend and the political blogopshere, readers and writers who'd often begun posting in the diaries on the site and rose to become regular bloggers, including the prominent transgender activist and blogger Autumn Sandeen,.
"I'm really proud of that," Spaulding said, "because that was a voice that was missing at the time in the blogosphere. There really were not any transgender bloggers at the time among the A-list blogs. I think that kind of exposure led to more discussion about transgender issues."
While Spaulding is giving up the blog, she's surely not giving up commenting and offering her opinions, which she's continued, often at a relentless pace, regularly on social media.
"It's been interesting to see how much response I have to things I say in very short form on Facebook and Twitter and Google Plus than anything I post on the blog currently," she noted. "I'm on social media and am going to continue to be."
Listen to the full interview with Pam Spaulding below:
Before You Go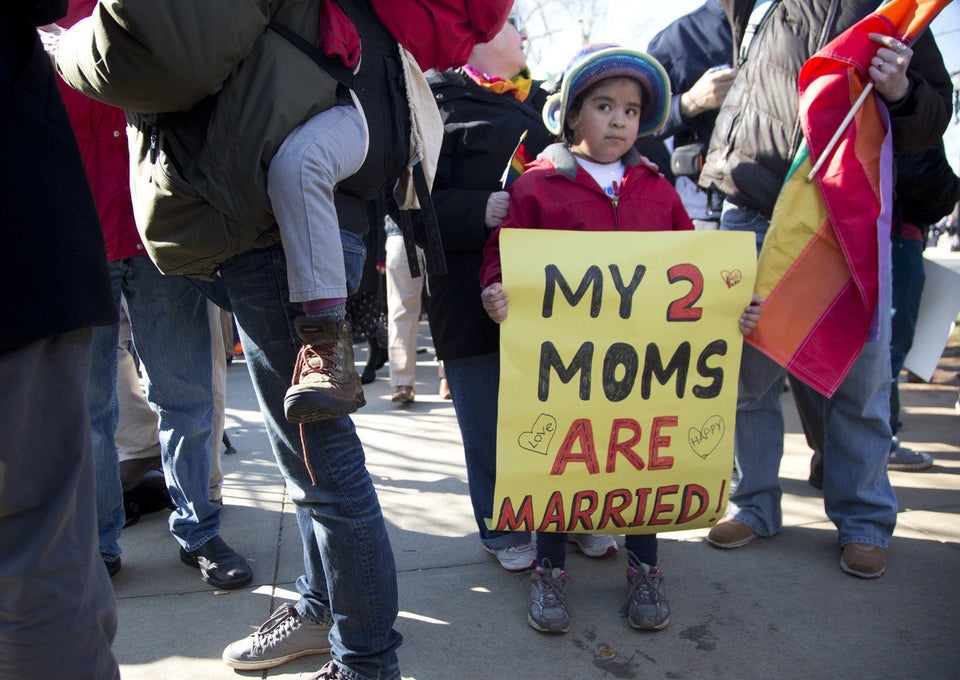 Best Protester Signs At SCOTUS Rallies
Popular in the Community