The 49-year-old attended a gala in Northampton, England Wednesday wearing a perfectly pale pink gown and a tousled updo.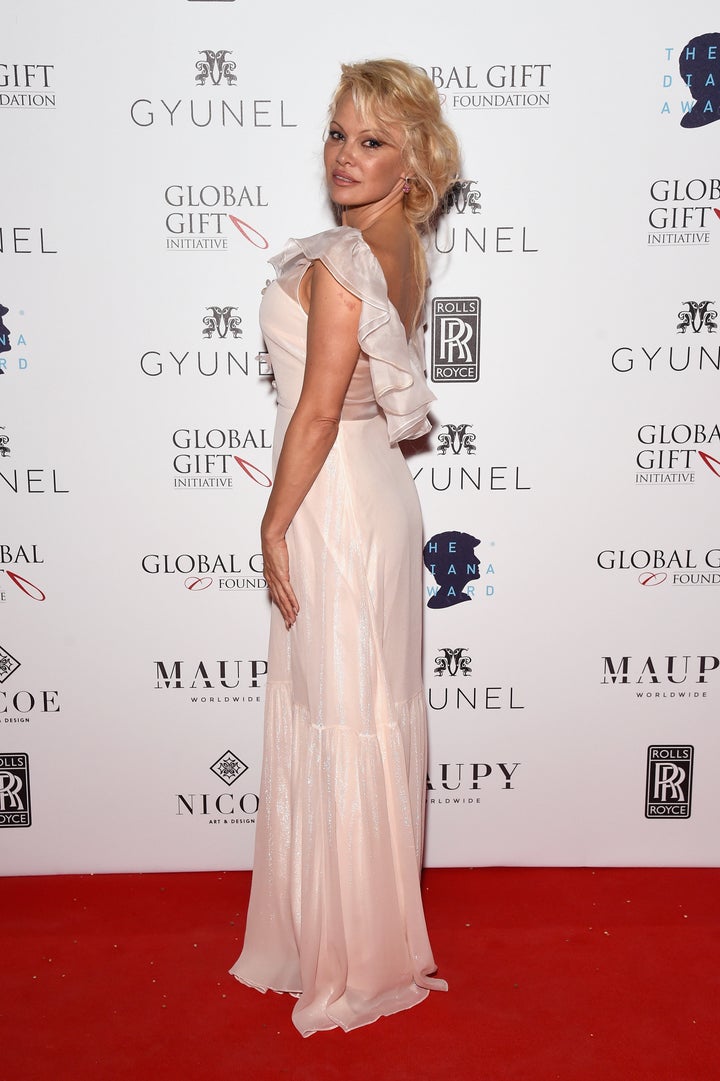 The front of the gown can't be seen plainly in any of the photos. Perhaps that's because, as any millennial will tell you, the key to getting the most likes on a photo is highlighting the best part of your look.
In Anderson's case, that is undoubtedly this adorable, ruffled trim.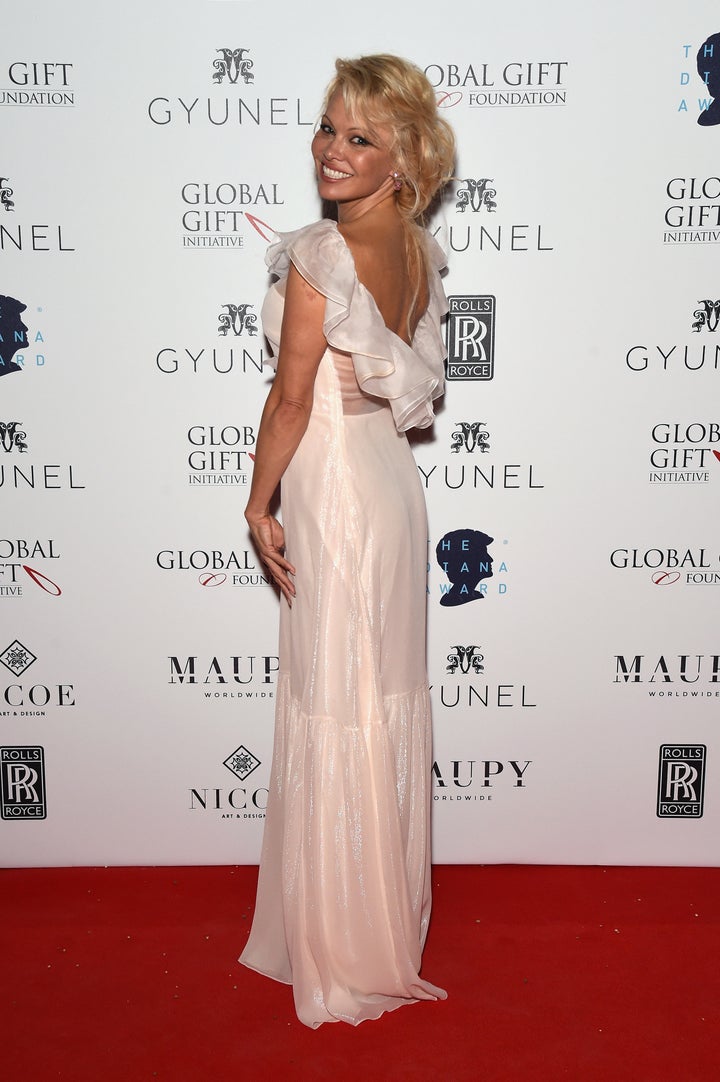 She appears to have paired the dress with pink earrings, matching the floral centerpieces and rounding out her delightfully on-trend look.