At this point, we're used to Pamela Anderson baring it all. Just not when it comes to her face.
That's apparently changing, though. The 49-year-old attended a gala in Paris on Jan. 27, looking absolutely fresh-faced and stunning in light, minimal makeup and soft hair pulled back from her face.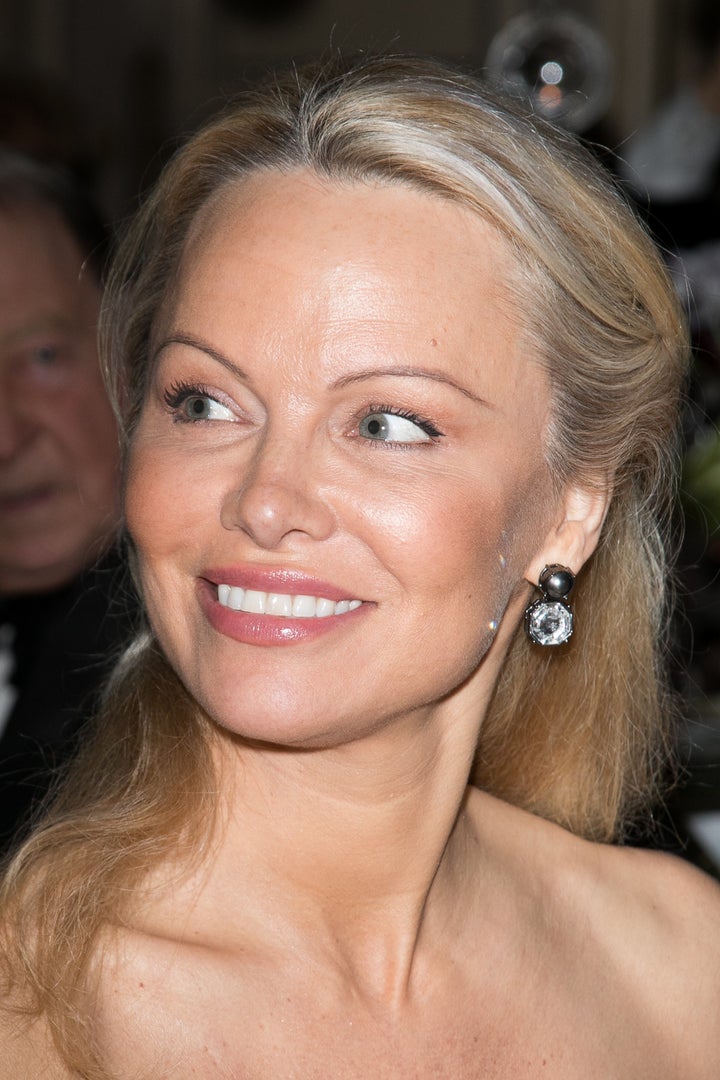 Anderson's face wasn't the only one worth noting: She wore a strapless gown with a full skirt that was adorned with a bevy of interesting faces, too.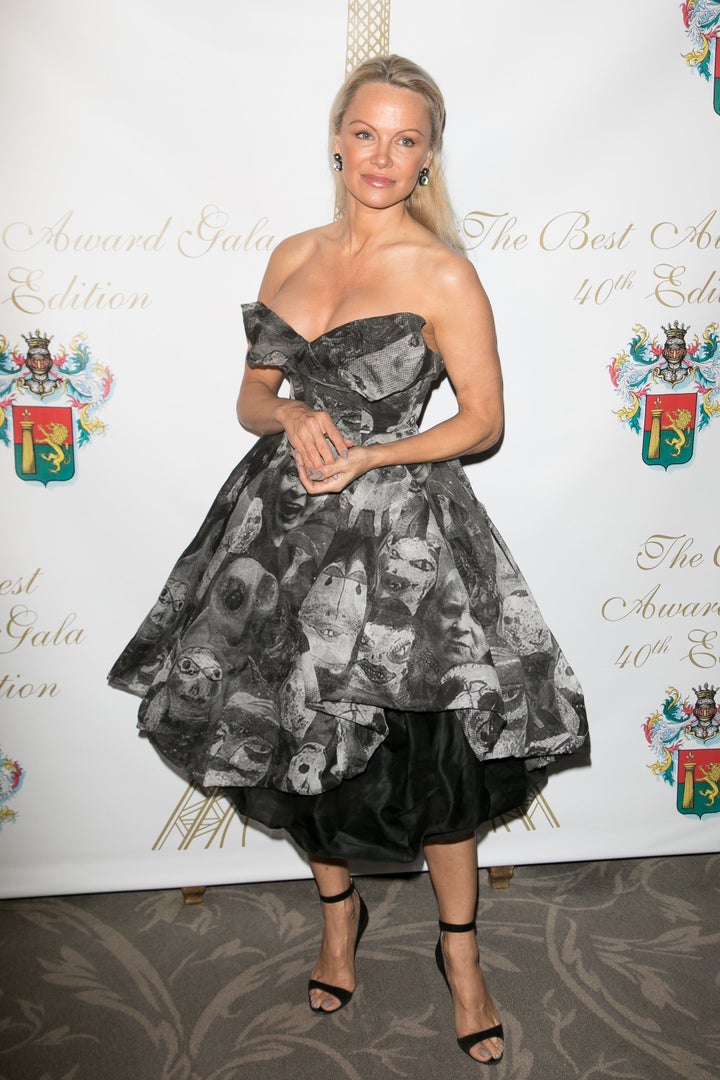 The look is a stark departure from her typical heavier makeup, as shown in this photo taken a year ago in February 2016.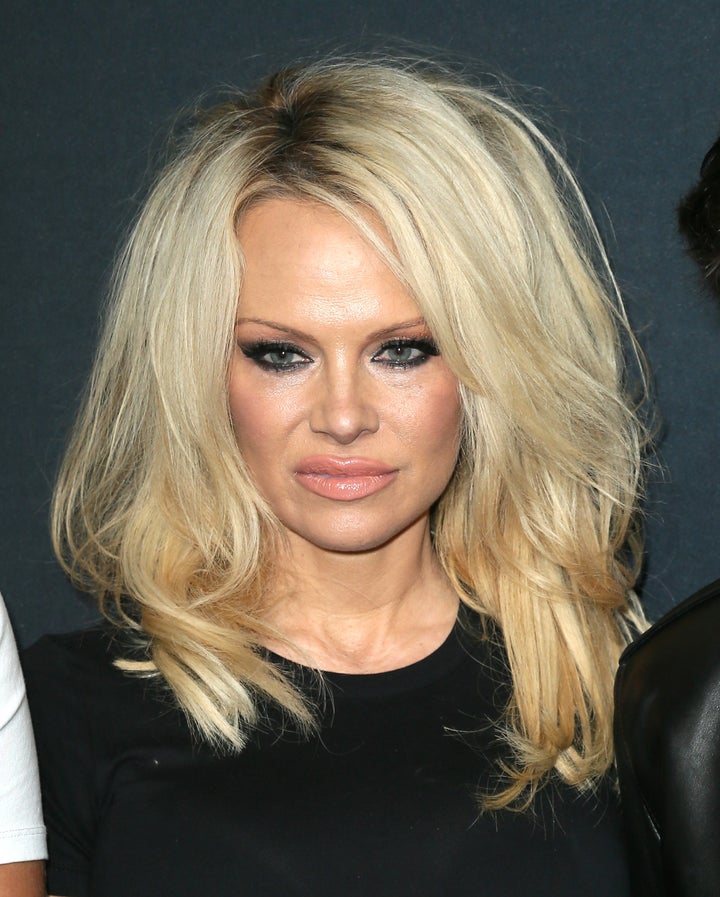 Keep doing what you're doing, Pam.