Pamela Anderson has stripped down once again to protest the horrors of the meat and dairy industries. The 47-year-old actress and longtime PETA advocate posed nude in a "Psycho"-inspired ad that also targets the ongoing drought in California, now in its fourth year.
"Rivers are siphoned off, not just for the animals but also for crops grown to feed animals on factory farms," Anderson said in a statement released with the ad.
Story continues below.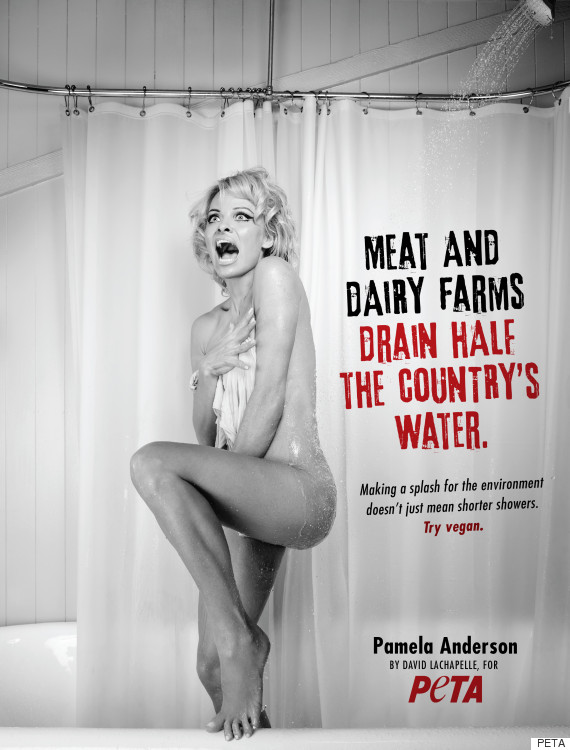 But amid all of the mandatory cuts, farmers -- and by extension, the meat and dairy industry -- have been spared. Agriculture consumes upwards of 80 percent of the state's water supply, according to SF Gate, and much of that water is used to grow pasture and alfalfa raised almost exclusively for farm animals.
Some experts disagree that a diet free of meat and dairy would actually help, but consumers shouldn't disregard the water footprint of their food.
"I think at the end of the day ... eating less water-intense food products certainly is important to lower demand," Newsha Ajami, the director of urban water policy with Stanford University's Water in the West initiative, told The Huffington Post in April.
Related
Before You Go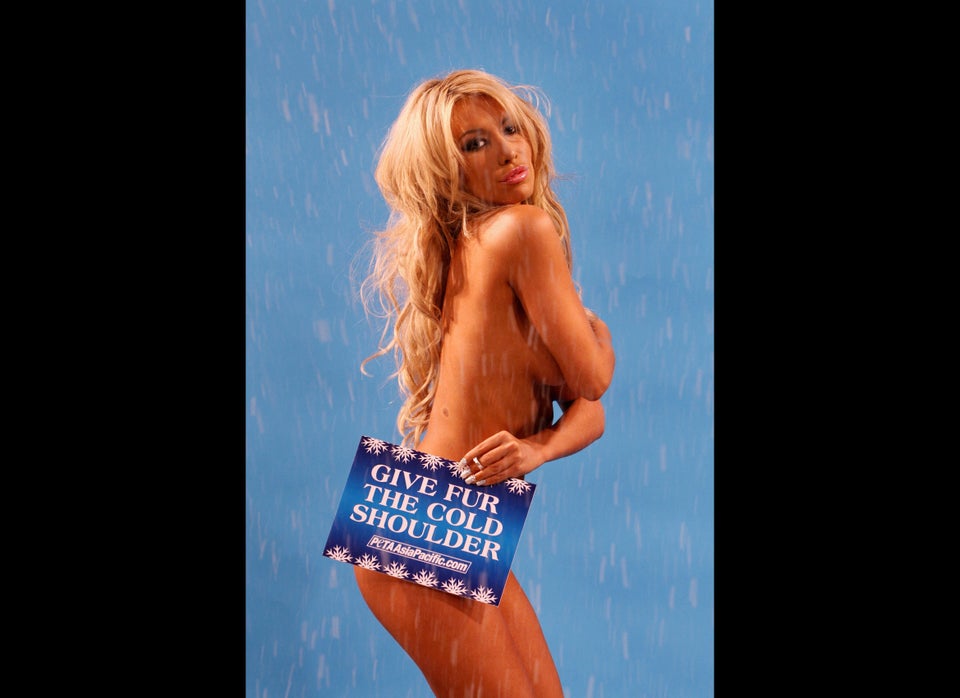 Explicit PETA Ads
Popular in the Community