In a Facebook post written Wednesday, August 20, Anderson explains she would like to "challenge ALS to stop Animal testing."
The former "Baywatch" star, 47, further explains that experiments made on animals to find a cure for ALS (Amyotrophic lateral sclerosis, also known as Lou Gehrig's disease) in humans have been unfruitful, and encourages her fans to "support charities that never harm animals and which pour their time and resources into advanced, promising, human-relevant cures."
If you would like to donate and help spread awareness about ALS, head over to www.alsa.org.
Significant advances have been made in ALS and other neurological disorders such as Alzheimer's Disease and Parkinson's Disease using model systems such as rodents, flies and worms to better understand disease mechanisms and to develop therapies. With advances in technology made possible through research funding from The ALS Association, different approaches to minimize the use of these model systems are being developed. Similar to organizations globally, The ALS Association supports laboratories and scientists that strictly adhere to the guidelines provided by the National Institutes of Health. The Association is committed to honoring donor intent. If a donor is not comfortable with a specific type of research, he or she can stipulate that their dollars not be invested in that particular area.
Before You Go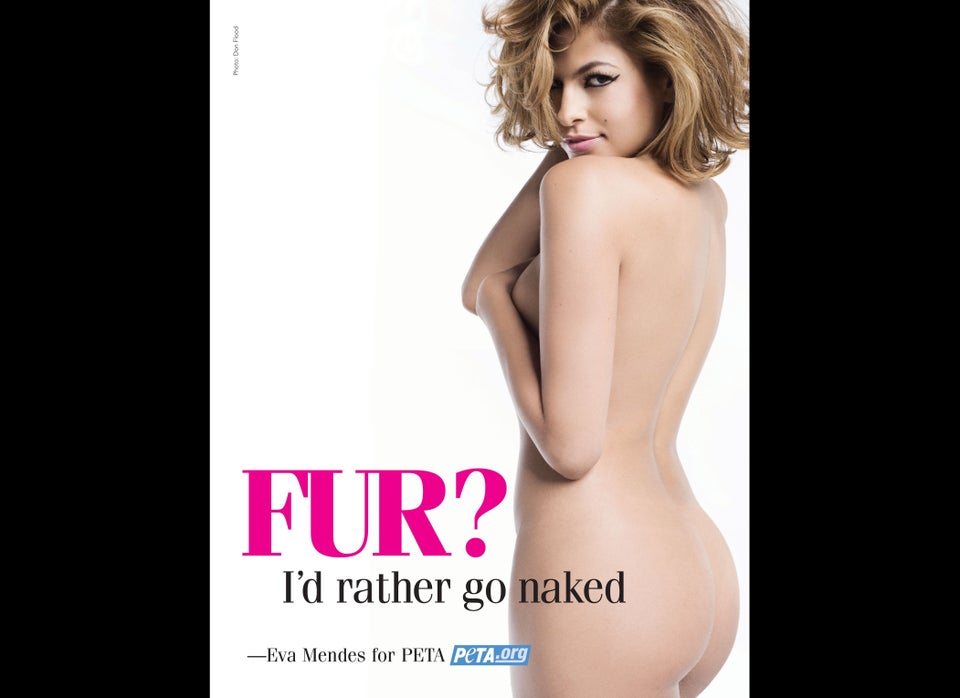 Celebs Who Pose For PETA
Popular in the Community