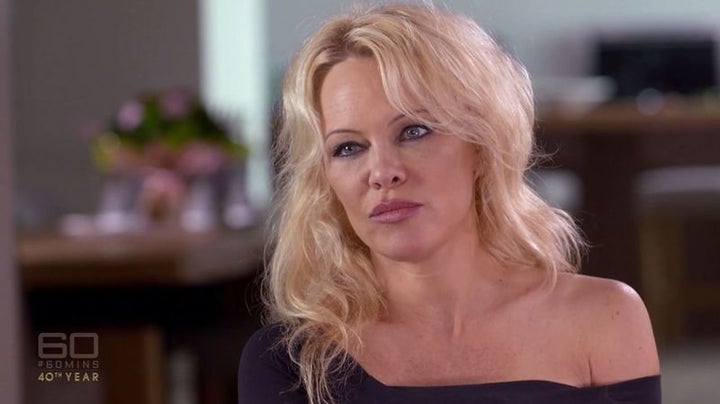 "I think feminism can go too far," the actress and model told Australia's "60 Minutes" in a Sunday interview. "I'm a feminist, but I think that this third-wave feminism is a bore. I think it paralyzes men." 
She told reporter Liam Bartlett that the Me Too movement is "a bit too much" for her, quickly adding, "I'm sorry, I'll probably get killed for saying that."
The former "Baywatch" star went on to victim-blame many of the Harvey Weinstein accusers who first went public with accusations last fall. Many of the women, including famous actresses like Ashley Judd, Asia Argento and Gwyneth Paltrow, alleged that the Hollywood heavyweight would invite women to his hotel room under false pretenses and then appear half-naked in a robe. 
"My mother taught me don't go to a hotel with a stranger. If someone answers the door in a bathrobe and it's supposed to be 'a business meeting' maybe I should go with someone else," she said. 
"I think that some things are just common sense or if you go in, get the job," Anderson added, laughing. 
This is not the first time Anderson has been critical of the Me Too movement and women who have come forward with accusations of sexual misconduct. In December, the actress victim-blamed the Weinstein accusers during a segment of "Megyn Kelly Today."
"We naturally blame ourselves. … You somehow think that you are to blame, but I learned to never put myself into those situations again," she told Kelly of her experience with sexual assault.
"When I came to Hollywood, I, of course, had a lot of offers to do private auditions and things that made absolutely no sense," she continued. "Common sense ― don't go into a hotel room alone, if someone answers the door in a bathrobe, you know, leave ... You know what you're getting into if you go to a hotel room alone." 
After coming under swift criticism for her remarks, Anderson published an essay on her website calling Weinstein a "sexist pig and bully" but did not apologize for her victim-blaming comments.  
Watch Anderson's full "60 Minutes" interview below.  
Calling all HuffPost superfans!
Sign up for membership to become a founding member and help shape HuffPost's next chapter
BEFORE YOU GO