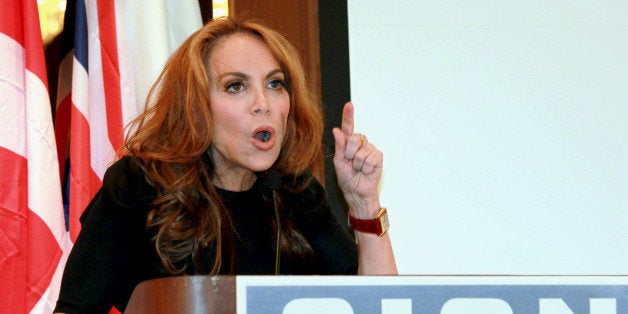 I am also grateful to live in a country where the law protects Geller's right to say these things.
But it's important to remember that the fact that she was attacked for her speech doesn't make Geller a hero, or her speech any less hateful. As Talking Points Memo's Josh Marshall put it yesterday, "a hate group is a hate group the day after someone takes a shot at them just like it was the day before."
Local Muslim groups had the right idea when they stayed away from Geller's event, declining to protest so that they wouldn't give Geller the attention she so desperately wanted. Those who expose her hateful rhetoric -- like my PFAW colleagues -- also do important work, making sure the public knows that just because she is targeted by violent idiots doesn't make her a serious thinker or a hero.
I know that Geller won't back down from her hateful rhetoric after this event-- in fact, the attempted attack will probably embolden her and cause some to take her more seriously. And we shouldn't stop criticizing Geller -- or, as she puts it, "enforcing the Sharia" -- when she's wrong.
As People For the American Way wrote in 2009 in response to a renewed spate of inflammatory right-wing rhetoric, Americans must "be willing to use their First Amendment freedoms to challenge those who exploit their political positions or media megaphones to promote lies that are intended to inflame rather than inform, that encourage paranoia rather than participation, and whose consequences are at best divisive and at worst, violently destructive."
Popular in the Community