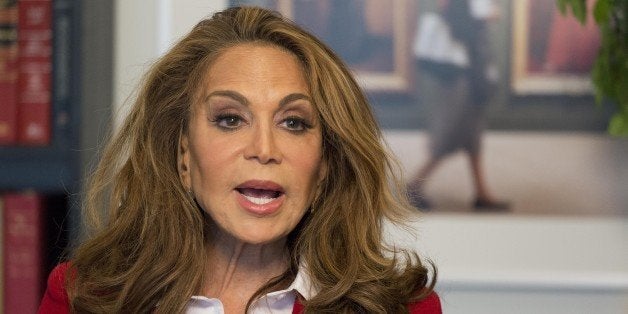 Washington, D.C.'s transit authority has squashed Pamela Geller's dream of plastering a controversial image of Muhammad all over Washington-area Metro stations and buses.
According to news reports, Geller's organization, the American Freedom Defense Initiative, had submitted the $10,000 winning cartoon from a "Draw Muhammad" competition to the Washington Metropolitan Area Transit Authority with the caption "Support Free Speech." The contest was attacked by two shooters in Garland, Texas, earlier this month.
WMATA confirmed to The Hill that it is banning all "issue-oriented" ads for the rest of the year -- meaning no ads that convey religious or political messages will be allowed on the transit system.
"In the coming months, Metro will fully consider the impact that issue-related advertisements have on the community by gathering input from riders, local community groups and advocates," spokesman Michael Tolbert told The Hill. "Metro will also carefully examine the legal concerns related to displaying, or discontinuing the display of, issue-related advertisements."
The ban will be revisited at the end of the year.
In a statement on her website in response to the decision, Gellar called it an "end run" around the First Amendment.
It's not the first time Geller and her organization, The American Freedom Defense Initiative, have tried to use bus ads to cast Islam in a negative light. In April, a federal ruling cleared the way for a poster to be placed in New York City's transit system depicting a man with his face wrapped in a keffiyeh, next to the message "Killing Jews is Worship that draws us close to Allah."
An ad sponsored by the American Freedom Defense Initiative in the New York City subway on Sept. 24, 2012.
Edgar Hopida, the communications director for the Islamic Society of North America, said Geller's plan was an obvious provocation, and called the WMATA decision "very appropriate."
"Pamella Gellar has made a career out of demonizing Islam and Muslims," Hopida told HuffPost. "She wants us to be second-class citizens."
The way forward, Hopida says, is to ignore her.
"She wants her 15 minutes of fame and she wants Muslims to react in an ugly way," Hopida said. "What Muslims can do is invite people to learn more about the Prophet Muhammad's life and mission. Education and dialogue is the best way to tackle hate and ignorance."
The Sikh Coalition, an advocacy group, had expressed concerns that the proposed ads could have resulted in the harassment of transit customers who are Muslim or are erroneously perceived as Muslims.
"When you look at that [Draw Muhammad] image, if you don't have any other context, you'll see a turban and a beard on a man who is expressing opposition to free speech," Rajdeep Singh, the coalition's policy director, told HuffPost. "Given that overwhelmingly, every person in the U.S. who wears a turban is a Sikh, this might have negative repercussions for the Sikh community ... and not just ours, but also Arabs, Muslims, Hindus and the South Asian community."
Imam Suhaib Webb, resident scholar at an emerging D.C.-area mosque community called MakeSpace, said he was more concerned about the atmosphere of hatred these types of ads can create -- and whether they would result in policies that are discriminatory toward Muslims and other religious minorities.
The best response for Muslims would be to keep doing what they're doing, he said -- meeting up, volunteering for their communities and getting involved in social justice issues.
"I don't think we need to be reactive to her," Webb told HuffPost. "I think we need to continue the great work that is already happening in our community."
This article has been updated to include Hopida's response to the WMATA decision.
Before You Go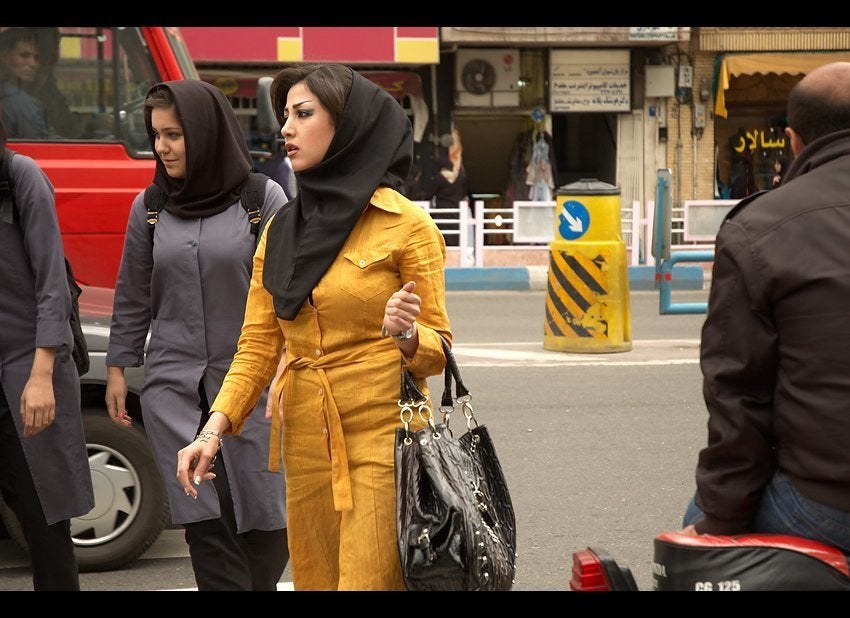 Hijabs, Niqabs, Burqas: Know Your Muslim Veils
Popular in the Community