and is the editor of Narrative Northeast, a literary and arts magazine that supports diverse voices and visions, (LBGTQ, feminist and straight) the environment and the arts in New Jersey. Her eco collection of poetry, Meadowland Take My Hand was published this year by Three Mile Harbor Press. Her poetry has appeared in such literary journals: Canary; The Brooklyn Review; Ellipsis, Isotope: A Journal of Literary Nature and Writing; Literary Mama ; PANK; The Paterson Literary Review; Rutherford Red Wheelbarrow; Thema, and in other publications. She graduated from Brooklyn College with an MFA in Creative Writing.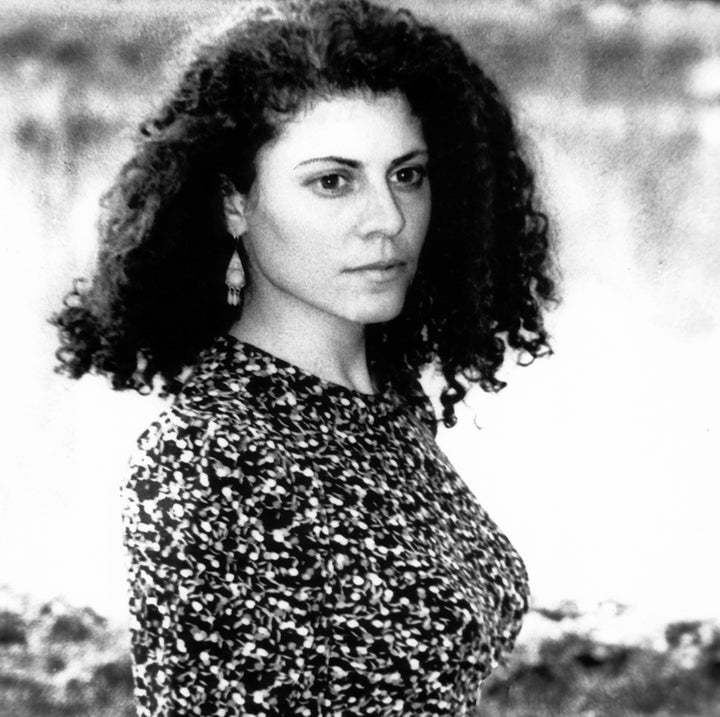 Loren Kleinman (LK): Narrative Northeast has become one my favorite publications and go to places for poetry. Can you talk about why you started the publication? What was the need?
Pamela Hughes (PH): Despite the fact that there are probably hundreds of literary magazines in America, I thought--as a poet and dabbler of the fine arts since college--who's still into photography and painting the occasional painting--that I could create a powerful venue that catalyzes literary genres and the arts. I'm a strong believer in arts and literature being a catalyst for change, so our mission is to support diverse voices and visions, feminist, LGBTQ writers, the environment, as well as the arts in New Jersey. New Jersey is like the up- and-coming little sister, sometimes wan, sometimes leaning unheard in a corner or teased by bullies in comparison to her bold, well-liked, handsome big brother, New York City, so as an editor, I want to support and empower her.
LK: You've worked with established writers like Junot Diaz. Can you share some names of emerging writers we should be reading/looking at for?
PH: Some emerging writers that we should be looking at are: Yesenia Montilla, Aja Monet, Safiya Sinclair, Ocean Vuong. I always love the poetry of Rachel Eliza Griffiths. Her poems have been in every issue of Narrative Northeast so far. Incantatory, beautiful work.
LK: How do your own writing interests come into play while producing a publication? Does it become more about what's trending, personal tastes, or does publication serve the audience first?
PH: As a poet and editor, I look for tight poetry and prose, writers with a strong voice, a voice with some social or environmental awareness. Right now I'm still filling the environmental issue. What's trending isn't really important to me. Really long titles have been trending for a while, but a trendy title isn't going to get a poem or prose piece published if the writing is marginal or weak. Before Chen Chen, became guest co-editor of the last issue, he submitted a poem called, "Things Stuck In Other Things Where They Don't Belong." I liked the poem, and chose it for NN on its merit alone.
How we choose material for any issue is that it has to be the best possible work, work. It has to be polished and fresh, have vivid imagery, complexity, good sound-play. I like irreverence and reverence. Again, it has to have a strong voice. I'm attracted to different genres of poetry, lyric, narrative, a poem that might be Gertrude Steinesque, or Ashberry influenced—where, like modern art, there is no narrative thread, yet it still strikes an emotional cord. The randomness of this kind of poetry holds a kind of liminal space between ideas and images that can lend itself to epiphany.
Humor is also something I always appreciate. Laughter can be its own form of epiphany. Here are three haiku by Michael Montlack that surprised me and made me laugh, particularly the last one. They're called, "Haiku Triptych, Portland."
in rain fair trade coffee breath
like the one my ex had worn
LK: Can you discuss your own work as a poet and writer?
PH: As a poet, I've found that the environment has been my best muse so far. Being grounded in place helped me create my poetry collection, Meadowland Take My Hand, which is just out this year. I had no intention to write a book of poems about the meadowlands, but when I immersed myself in the actual place—the physical landscape of the Meadowlands--the book began to write itself. It started as a long poem of about ten pages of both lyric and narrative poems, and then grew into a book length manuscript. I have a lot of poems that I have written as individual pieces, but writing with a narrative arc in mind—a continuity—was actually kind of freeing. I began to think more like a screen writer, to write with a notion of what poems and their images needed to piggy back off each other—so that they juxtaposed well with each other to make the whole "story" work.
LK: How do you balance roles as writer/publisher/editor?
PH: It is a real balancing act. During the semester—I also teach creative writing courses at Bloomfield College—sometimes balancing all the roles feels like walking across tight rope while juggling four or five balls with no safety net underneath. Sometimes I'm afraid I'll fall off and get nothing done at all. Bloomfield College actually has a course called Circus Arts that I always wanted to sit in on, where students learn how to walk a tight rope and juggle. Maybe if I would have taken it, I'd be better at balancing my balls. My roles!
But my guest co-editors have done a good job in helping to choose some wonderful poetry. I 'm looking for a guest co-editor to look at prose, the short stories and creative nonfiction pieces. I've found that the bulk of what is submitted to Narrative Northeast is poetry, so I am always looking for good creative nonfiction and short stories.
So with all these balls in the air, it takes me longer to read submissions and respond to the authors, to get the next issue up, but in the long run we get it done.
LK: What's next for Narrative Northeast and Pam Hughes? Who would you love to publish next?
PH: There are a lot of them on my wish list. Let's see? I would love to publish Li-Young Lee, Richard Blanco, Natalie Diaz. And then there's Claudia Rakine, Rita Dove, Yusef Komunyakaa, Mark Doty and Gary Snyder. Oh, and Sherman Alexie. I really love Sherman Alexie's short stories. The Lone Ranger and Tonto Fist Fight in Heaven was one of my faves. I get Alexie's sense of humor. He has a rhythm to his prose that I really like. To get a piece from any one of them would be a high point for me both as an editor and a lover of the written word.
As for me, I have a novel running around my head, a next book of poems with a feminist theme, a children's illustrated book based on one of my poems about mermaid and a bully, an eco poem-play about fairies set in Central Park, NYC and Ramapo Reservation, NJ. As you can see, I've got a lot of ideas for material—maybe too much jostling around my head wanting to get out onto the page, but for now I just have to stay on the tight rope, do my juggling act and hope to get successfully back to the other side again. And then back. And then forth. To get my own writing written and keep Narrative Northeast going.
Support HuffPost
The Stakes Have Never Been Higher
Related
Popular in the Community