It's the last day of New York Fashion Week (can you even believe it?) -- it seems like we've seen a million outfits and yet we still can't get enough. From our burgeoning love affair with The Row to our geeky obsession with the Star Wars-filled Rodarte line, we want it to be fall already. So on Tuesday night (Feb. 11), we just had to talk to the legendary Pamella Roland about the inspiration behind her dazzling collection.
"The inspiration was the 1930s Art Deco period in New York," Roland explained, adding that she was influenced by her friend and artist TJ Wilcox, whose exhibition, TJ Wilcox: In The Air, just closed at the Whitney on Feb. 9. "I was overwhelmed with the buildings around him -- and I thought, when were the Chrysler and Empire State buildings built? We found out it was in the early 1930s."
Out of all of the looks, which were mixed with sparkling gowns and metallic patterns, Roland's favorite was a versatile pullover, and she pegged the perfect girl to wear it. In describing who would rock the Nightsky Navy Tunic she says, "I think of someone who is very busy, someone who is a mother and business woman, trying to do two different things at once," pointing out that the look can translate from day to night. "You can wear it with jeans to work, or pull it over a dress or nice pants, and you'll have a busy, confident woman."
But of course, we had to ask her which celebrity she would love donning her gowns. "Kate Winslet ... one of these days, maybe." We agree, who wouldn't want to dress her?
Look below to see Roland's smart tunic and just try not to love it.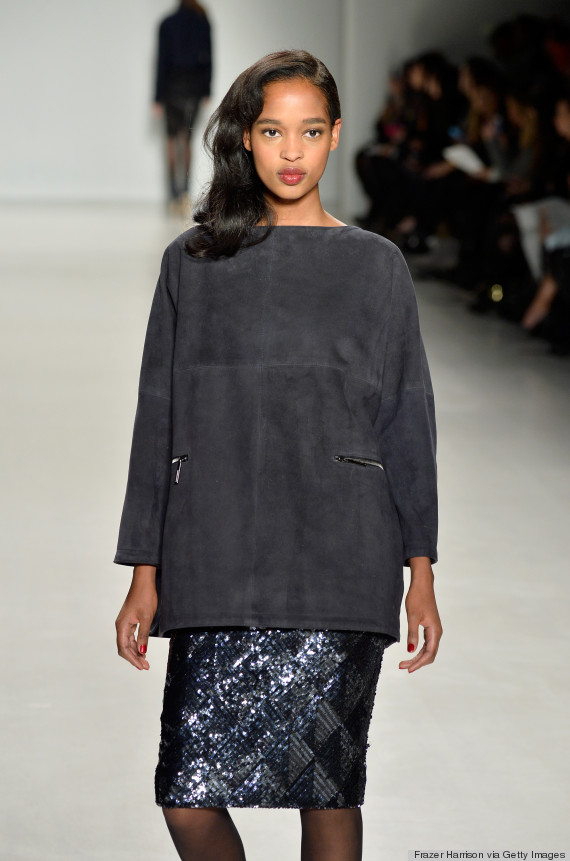 Here's what's happening in the streets: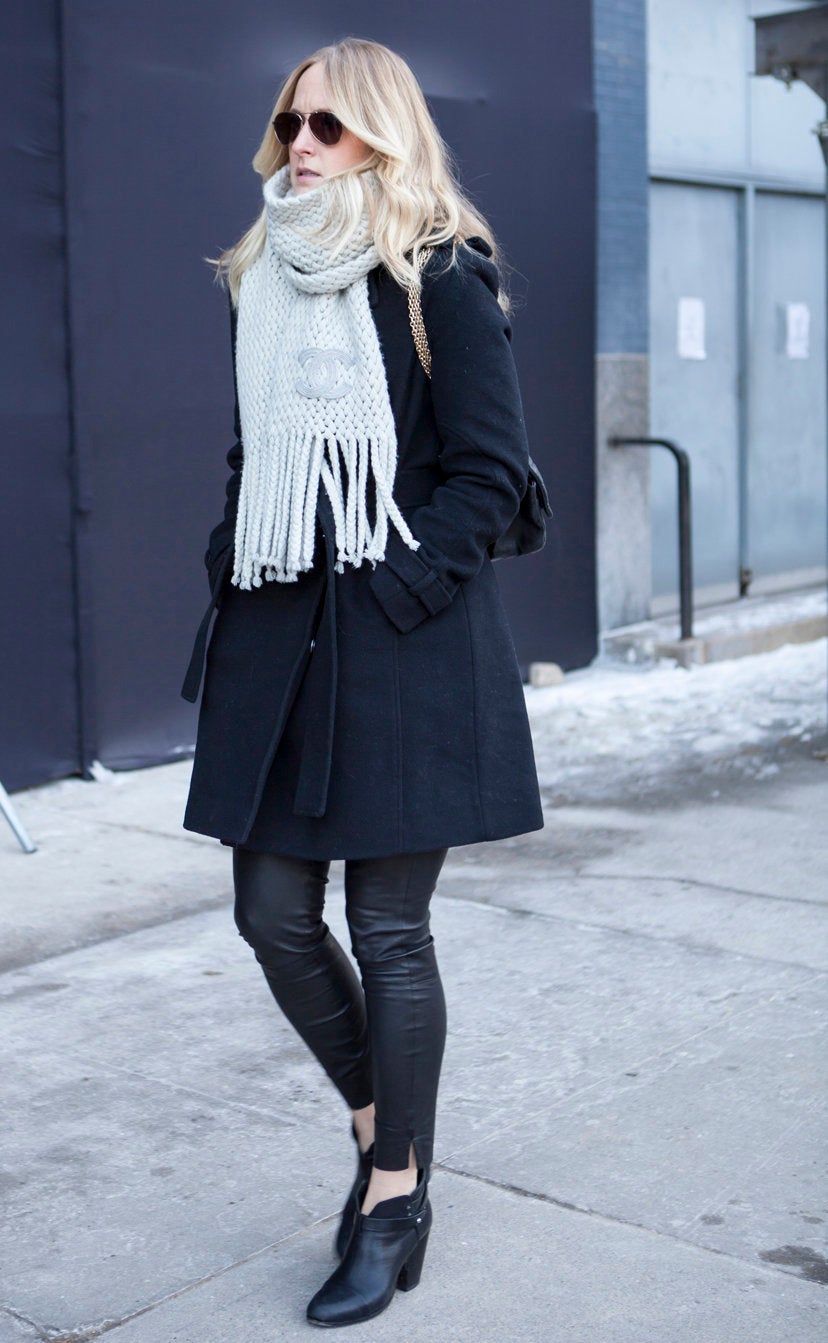 New York Fashion Week: Day 7 Street Style