Nichkhun Horvejkul, 25, is a cultural phenomenon. Born and raised in Southern California, his high school friends told him that with his looks and winning smile, he should be a Korean pop star, never mind that his parents are immigrants from Thailand, and that he didn't speak a word of Korean. But after being scouted by a Korean pop singer and producer, he landed a contract in Seoul. He had to undergo intense Korean and Mandarin language immersion for two years, along with taking singing and dancing lessons. Now he's is a bona fide Korean pop star, a member of the popular boys band called 2 PM.
But Nichkhun is so much more: Since he speaks Thai and Chinese and English and Korean, he has so far starred in Chinese and Thai movies, made commercials in Thai and Korean, released several singles in Thai, English and Korean, and is set to star in a Japanese film, an adaptation of the immensely popular manga-anime Ouran High School Host Club. And yes, he's learning Japanese to play his character of Lawrence, the president of a Singaporean corporation.
In other words, Nichkhun is a Pan Asian star, a citizen of an increasingly borderless cultural sphere with Seoul more or less at its center.
And he's hardly alone. Takeshi Kaneshiro, a Taiwanese actor with Japanese ancestry who Time Magazine called "Asian film industry's Johnny Depp" and who has starred in Japanese and Chinese language movies for over two decades, comes to mind. There's also Leehom Wang who was born in upstate New York but went to his parents' homeland, Taiwan to learn Taiwanese and to find Pan-Asian stardom. His love for aboriginal Chinese, Tibetan, and Mongolian music and his alchemy adaptation of them all to, as he said, "make them cool," made him one of the most influential artists in modern Chinese music world. Wang now enjoys the largest following in mainland China and has the most followers on Weibo (the most popular micro-blog in China). He also starred in several movies, including Ang Lee's "Lust, Caution."
Which is to say, as various forms of Asian popular cultures and individuals are crossing borders as easily as the bird flu -- Psy the Korean rapper with 1.5 billion hits on YouTube for his "Gangnam Style" video being is the primary example of late -- the old idea of Pan-Asianism is once again on the rise.
Pan-Asianism was first a dream of 19th-century Japan after the defeat of Russia in the Russo-Japanese war. Japan imagined Asia as one, a continuous land, its people interconnected. But Japan imagined it as a region under its military thumb, and it almost succeeded in World War II in realizing it.
That idea was resuscitated by Prime Minister Lee Kuan Yew of Singapore a century later, in the early 90s, during the early rise of Asian economic powers. Prime Minister Lee spurred the phrase "Asian Values," and was supported by Malaysia's leader, Dr. Mahathir Mohamad, who came up with a similar phrase: "Look East Policy."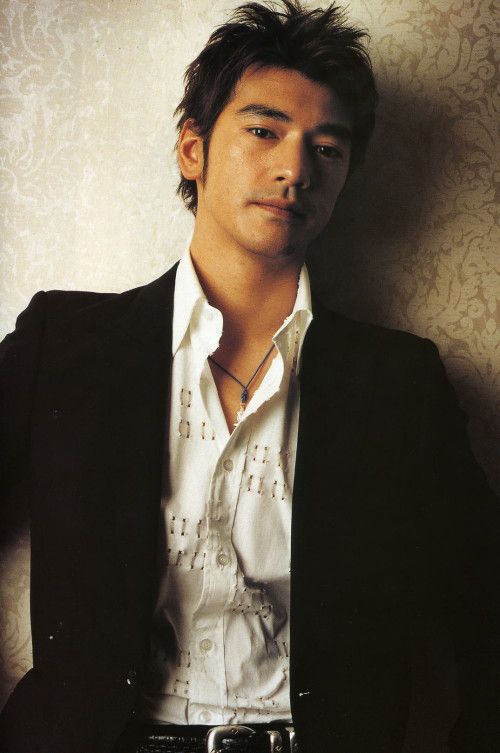 Takeshi Kaneshiro
But those ideas had been more or less top down, and largely geopolitical in context -- a regional chauvinistic reaction to its colonial past, and a need to assert its new-found economic prowess against Western influences.
What is happening now a couple of generations later, however, and in the age of globalization, is much more organic, and solidly on the cultural ground -- and hardly anti-West. Indeed it's an age of collaboration between the various entertainment nodes in Asia and Hollywood. "Today," noted Christina Klein, writing for Yale Global some years ago, "the notion of a distinctly American or Chinese or Indian cinema is breaking down, as film industries around the world become increasingly integrated with one another in ways that make them simultaneously more global and more local."
Memoirs of a Geisha, for instance, is an American production but with an all-Asian cast. And Ang Lee's Mandarin-speaking martial arts film, Crouching Tiger, Hidden Dragon, was an American-Chinese-Hong Kong-Taiwanese co-production, with stars coming from Malaysia, mainland China and Hong Kong.
Invisible Waves, a Thai production in 2006, too, is as Pan-Asian as it can be. A story that took place in Macau, Thailand, and Hong Kong, with a cast and crew from Hong Kong, Japan, Thailand and Korea, it addressed the question of Karma. Directed by Thai director, Pen-ek Ratanaruang, it starred Japanese actor Asano Tadanobu, but otherwise eluded any national identity.
But in the Pan-Asian entertainment sphere, the major collaboration remains between China and Korea. Recently, Screen Daily reported that Korea and China have "co-financed several films together, most recently CJ Entertainment and China Film's 'A Wedding Invitation,' and 3D sports action drama 'Mr Go,' a collaboration between Korea's Showbox/Mediaplex and China's Huayi Brothers."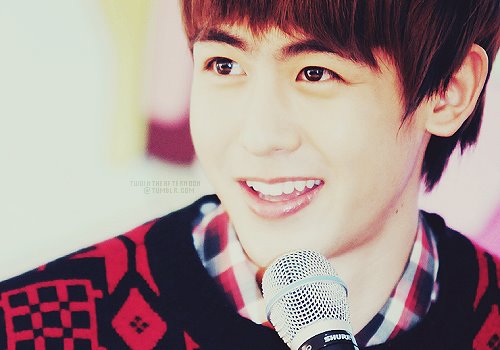 Nichkhun
The combination Korean and Chinese box office markets are worth almost $4bn annually, according to Screen Daily, and that number is only going to rise. Pan Asian films and Pan Asian stars, after all, can guarantee international box office and can, therefore, draw in big international investors.

Indeed, if the East Asian region was a few decades ago separated from each other by the Cold War's bamboo curtains, these days collaboration across the borders and oceans has become the norm.
Nearly two decades ago, Singaporean pop star Dick Lee prophesied the new phenomenon of Pan-Asianism in his song: "Our separate lands are one from now on/We are Asians/ We sing in one voice, and we sing in one song." In the new Pan-Asia the song may have to be revised a bit: "We are Asians. We sing in many voices. And we sing in many songs."
Wang Leehom followed that message with "I used to dream that I could soar beyond the clouds/Just close my eyes and fly away/Blue skies inspire us to be free as a bird/And that dream connects us every day/" from his single "One World One Dream," a song that he sang at the Beijing Summer Olympics in 2008 in Beijing.
And it makes sense that, in an age where there are few borders that couldn't be crossed, it would take a transplanted Asian American to imagine the once dissimilar spheres as one.
REAL LIFE. REAL NEWS. REAL VOICES.
Help us tell more of the stories that matter from voices that too often remain unheard.