Co-Authored by Steven Lapidus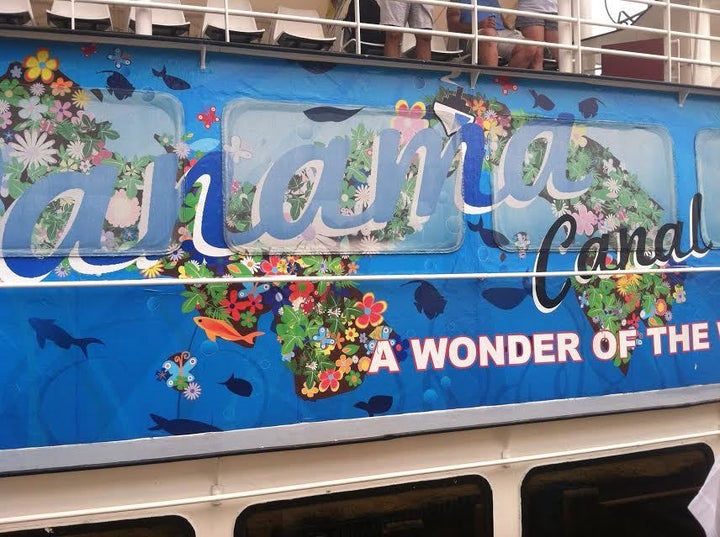 Costa Rica touts its exotic rain forests, (Ah the power of PR) but did you consider that the exact same terrain can be found in Panama, with the added bonus of visiting the historic Panama Canal - an artificial waterway connecting the Atlantic and Pacific oceans. Panamanians make proud and solo claim to this extraordinary man made accomplishment, one of the 7 wonders of the world, a feat that eluded the French in 1881, but was built and completed in 1914 by the Americans with their "can-do" attitude. It capstoned one of the most difficult engineering projects ever undertaken. Our own personal tour guide was spot on in his claim, "Panama attracts those who are well traveled and want something a little different to add to their experiences, not a typical traveler's destination."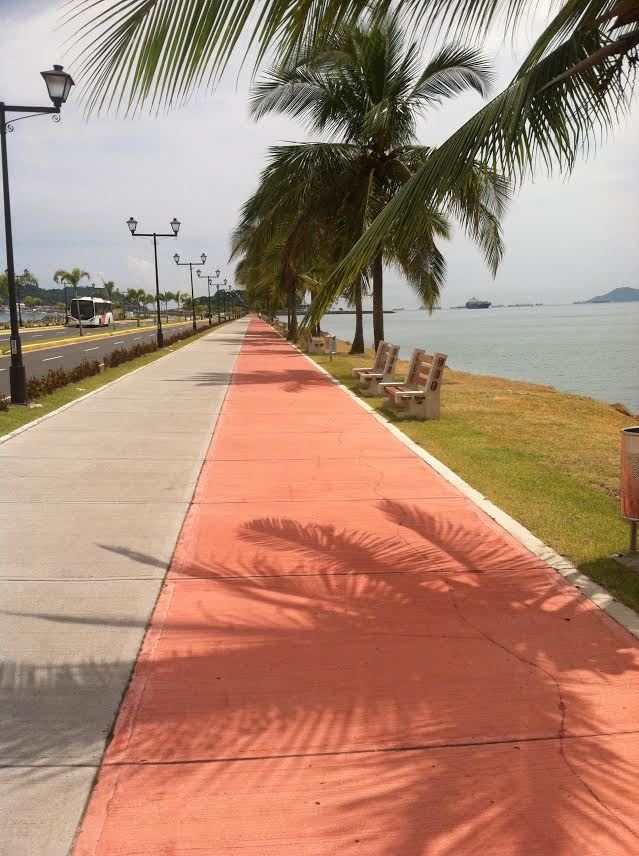 We began our journey by walking the Bridge of Americas, bombarded by heat but determined to grab the opportunity to tour the Bio Museo, also allowing us to miss the massive daily rainfall. Bio Museo was designed by Architect Frank Gehry, of Guggenheim Balboa Spain fame, and was built on a former U.S. Military base at the entrance to the Panama Canal. It is a bold and innovative museum with a wild block color scheme. Interestingly, this is Gehry's first venture into Latin America; despite the fact his wife is Panamanian. All in all, the museum is well worth visiting, if only for the opportunity to experience its expansive 12-screen projection space surrounded with images creating an immersive rainforest experience.
Day 2, we traveled through the Canal, witnessing up close and personal the entire process of the raising and lowering of our tour ship through the extraordinary lock system— an unforgettable chance granted to us by the Panama Marine Adventure, a local cruise ship/tour company. It is mind boggling to realize, flanked by both vessels from Denmark and China, that initially only 14,700 vessels utilized the canal in 1914; a pittance in comparison to the 815,000 today, each paying a average of $500,000 to pass through this 6 to 8 hour passageway. In 1999, the canal was taken over by the Panama Canal Authority after almost a 75 year co-ownership between US and Panama.
Panama is a land rich in bio-diversity, as well as a major global financial center resultant from the immense power and influence wielded by the canal. Additionally, it is home to the architectural gem, Casco Viejo, a historic district designated as an UNESCO World Heritage site in 1997. Casco Viejo is a small vibrant neighborhood which brings to mind images of Miami, and New Orleans. It even served as an artistic backdrop to the 2012 Sports Illustrated Swimsuit issue. Daniel Craig, while filming the James Bond movie Quantum of Solace, raved about the area - boosting international awareness. The PR buzz must be working, because there is construction all throughout with lovely buildings painted in Caribbean colors.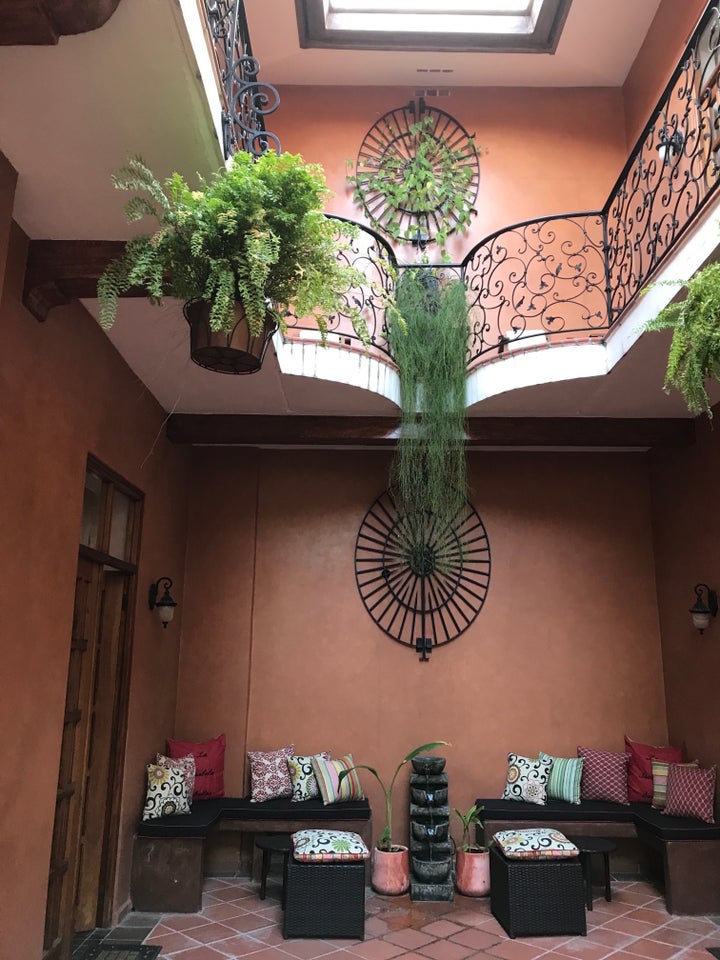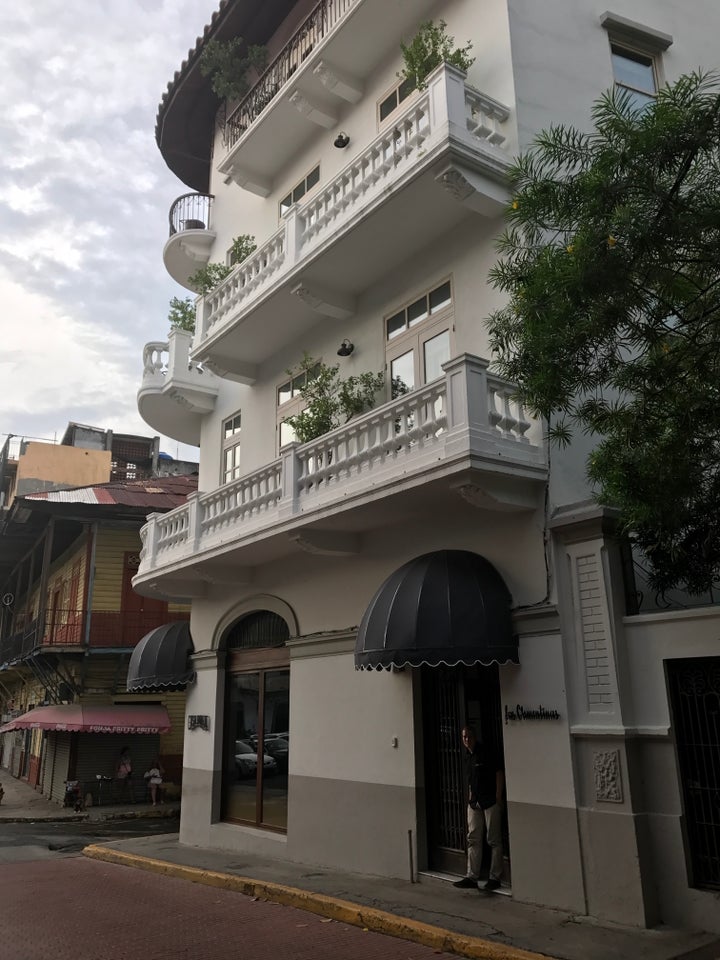 While staying in the old town proper, La Isabella provided us with truly special accommodations, combining services of an upscale hotel with the convenience of an apartment. Our space had an authentic feel with rustic stone walls, two bathrooms and bedrooms, a living room, full kitchen, and indoor-outdoor space as big as our NYC apartment. We balanced our stay by trying a second hotel, Las Clementinas, that has six very large, high ceiling suites. Interestingly, both hotels had a very small reception which made it somehow more authentic to the ambiance of the area. But of course, travel always includes good food. Several of the everyday eating establishments seemed tourist-centric. When searching for authentic Panamanian cuisine, we found success at Caliope and its sister restaurant Tantalo. Calliope only 2 years old, rated #1 by Trip Advisor, and it employed European techniques while still drawing inspiration from the flavors of Panama. One can't go wrong eating short ribs braised in sauce simmered for 26 hours. The meal was complimented by a lemon risotto, and concluded with a carrot candy desert. Encouraged by our delicious meal, we ventured to Tantolo the 2nd night. Boasting a "tapas-like environment" we shared our favorites; strip steak, Greek salad and empanadas, chased by moist banana cake and dulce de leche.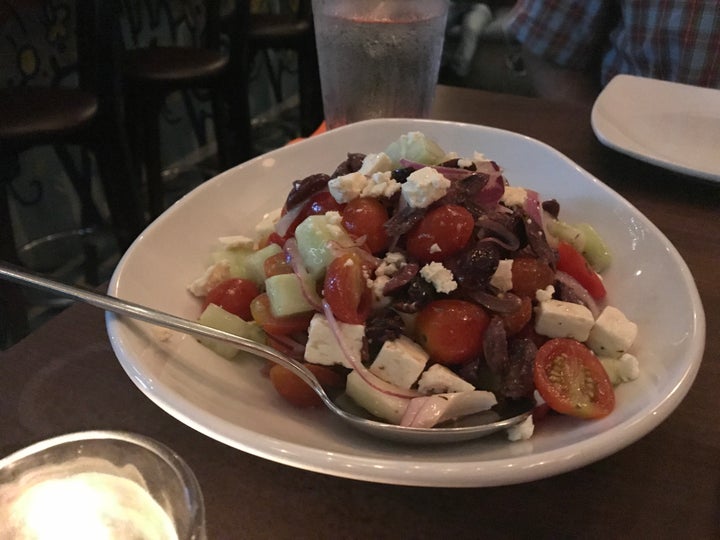 Four days was a perfect timeframe for our venture. Our airport taxi driver summed it best, "How could a tourist visit Panama, and just directly go to the inclusive resorts, without visiting our very own Panama Canal?" Travel warning: don't forget the 7 made wonders of the world!