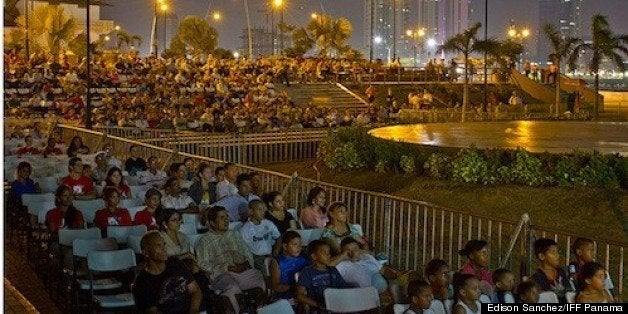 For most of the year, Panamanian moviegoers are served a repetitious banquet of American blockbusters, which, nonetheless, the 3.5 million people in this tiny Central American country -- it takes 45 minutes to drive from the Pacific to the Atlantic -- fervently devour. Last year, more than 4.7 million movie tickets were sold, in venues that run the gamut from makeshift theaters kipped out with folding chairs and vintage projectors to multiplexes with digital sound and stadium seating. Panama is second only to Mexico in the number of cinema admissions per capita in Central and South America.

Given the enthusiasm for film here, it seems a no-brainer that when the founders of the wildly successful Toronto International Film Festival (TIFF) retired to Panama City, they'd start a festival in their new hometown. Wisely, they chose the brilliant Diana Sanchez, TIFF's international programmer, to curate the films for the Panama Fest and handed the administrative reins to U.S.-educated, local documentary producer/director, Pituka Ortega Heilbron, who is smart and savvy and very well connected.
The second edition of the Festival Internacional de Cine de Panama wrapped last week and for seven days offered Panamanians a taste of what is available cinematically besides Cruise and Cameron, Pirates and Potter. Audiences were treated to a plethora of international films -- and film personalities -- and they turned out to see them to the tune of 22,000 admissions.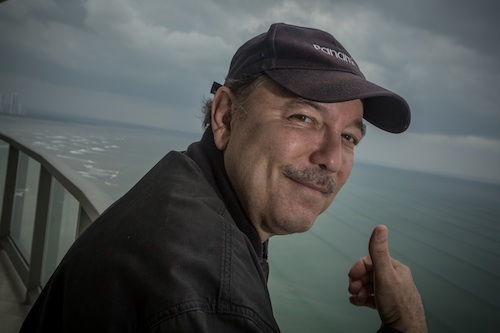 Ruben Blades credit: Edison Sanchez/IFF Panama
"Story does not have a nationality, it's relatable to anyone," Panamanian musician and actor Ruben Blades told me, looking out over Panama Bay from the 40th floor of the Trump Ocean Club. "Music and film are part of international communication. They record the reality of who we are and where we are, as well as the possibility of what we can become."
And last week, Panama City residents became world film aficionados. They attended gala red carpet screenings in the heart of the old city (which is a World Heritage site) at the magnificently ornate Teatro Nacional, where Panamanian documentary Majesty had its world premiere and Chilean director Pablo Larrain's Oscar-nominated No closed the festival.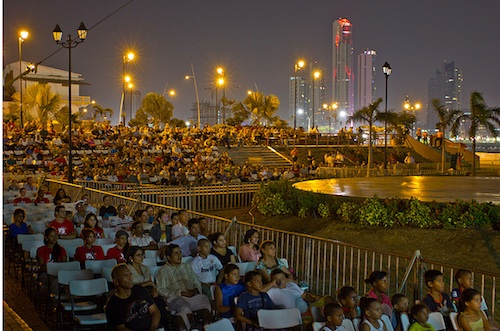 Free outdoor screening credit:Edison Sanchez/IFF Panama
They queued up for free public screenings in an improvised amphitheater on the waterfront, where droves turned out to see Spanish blockbuster Ghost Graduation, which won the Audience Award for best Ibero-American feature and whose remake rights have been snatched up by Will Smith. And every night, the state of the art theaters at the Cinepolis multiplex were packed with films from dozens of countries, giving Panamanians glimpses of world cinema and the world.
They got to see Mexican director Everardo Gonzalez's powerful Drought, a documentary that won the Best Documentary Feature prize at last year's Los Angeles Film Festival, about a group of nomadic cowboys and farmers in search of water on the Mexican desert plains. There was the utterly magnificent documentary Carriere, 250 Meters, a French/Mexican co-production, a travelogue-telling of the life of prolific screenwriter Jean-Claude Carriere. There were films from Cuba (Melaza, Una Noche) and films from Argentina (Dias de Pesca), films from France (Francois Ozon's latest, In the House) and films from Italy (Cesar Must Die by the Taviani Brothers), films from Bollywood (English/Vinglish) and films from Hollywood (The Sessions.)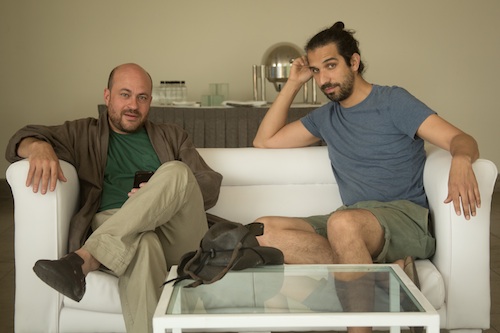 Mexican doc director Everardo Gonzalez & Best Feature helmer Javier Ruiz Caldera
credit:Edison Sanchez/IFF Panama

There were U.S. indies like Lebanese-born director Rola Nashef's Detroit Unleaded about a Muslim family trying to cope and thrive in one of America's most depressed cities and Canadian Sarah Polley's latest docu-feature Stories We Tell. Panama presented four documentaries, one of which, Paradise for Sale, about the sometimes unscrupulous land sales to foreigners in the beautiful Bocas del Toro archipelago, won for best Central American film.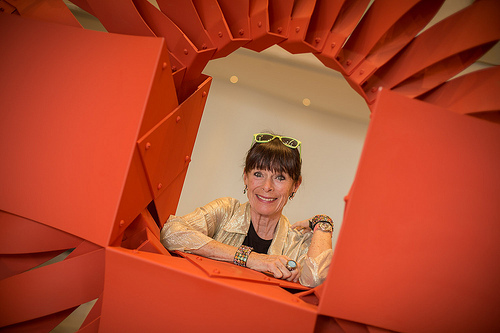 Geraldine Chaplin in the Trump lobby credit: Edison Sanchez/IFF Panama
Geraldine Chaplin presented her favorite of her father's films, The Kid, to kick off a mini-retrospective of her own work. And Maribel Verdu, a superstar in Spain, introduced Blancanieves, the black and white and silent retelling of the Snow White legend, which swept the Goya Awards this year, and in which she stars. Blades, who is an icon in the country and was Minister of Tourism from 2004-2009, was in attendance for a free screening of Dead Man Out, a 1989 HBO movie directed by Richard Pearce, which Blades credits with launching his film career.
The Panama Film Festival is a filmmakers festival, too, perhaps because Ortega Heilbron is a filmmaker first. She wisely put all the talent in the same hotel, the newly opened Trump, an architectural stunner rising 70 stories over Panama Bay (think Dubai's Burj Al Arab on the Pacific), where they easily mingled and made friends, lingering over the sumptuous buffet breakfast, swimming in the hotel's twin infinity pools, or chatting at the daily Happy Hours. There you might find Ms. Chaplin and her charming husband, Chilean cinematographer, Patricio Castilla, talking about the best place to eat in Barcelona with Ghost Graduation director, Javier Ruiz Caldera; or Argentine Vocalist Mercedes Sosa's son, Fabian Matus (who was there with best doc winner, Mercedes Sosa: The Voice of Latin America) in conversation with Mexico's answer to Keith Richards, Sergio Arau. You might find Jennifer Lynch, who taught a Master Class on directing actors with Sherilynn Fenn, schmoozing with Elena Manrique, producer of Pan's Labyrinthe, whose Master Class focused on selling your script.
And every night -- after the red carpet and gala screening at the Teatro Nacional -- the networking continued with parties where the day's films and events were discussed and deconstructed. You could find producers comparing notes over mojitos at an alfresco dinner party at the Miraflores Locks at the Canal and actors and directors tasting tapas at the home of the Spanish Ambassador Jesus Silva-Fernandez. For a finale, everyone danced at a soiree out at the old city ruins. The festival was drawing to a close and Ortega Heilbron could finally relax -- but no, she continued to introduce people she thought might make a difference in each other's lives, or careers, uncannily making all the filmmakers feel like she is their biggest fan.
For a slideshow, click here.
REAL LIFE. REAL NEWS. REAL VOICES.
Help us tell more of the stories that matter from voices that too often remain unheard.