ARLINGTON, Texas - Mexico has been eliminated.
Panama's Blas Perez opened the scoring just minutes into the match and Mexico's Luis Montes provided the equalizer before halftime.
The two teams met in the opening match of Group A on July 7, with Panama earning a surprising 2-1 win over El Tri. The Central Americans were the home team on Wednesday after winning Group B.
Panama struck first to once again shock El Tri, which clearly had home-field advantage playing driving distance from the Mexican border. In the 13th minute, midfielder Alberto Quintero dished a pass to Perez on the right side of the six-yard box and the forward blasted a shot past goalkeeper Jonathan Orozco.
It was the FC Dallas player's 32nd international goal and 10th in Gold Cup play during his career.
Mexico, however, wouldn't take long to bounce back and make things interesting after Panama continued to pour on the attack early. Following some fancy dribbling from Marco Fabian, the Chivas midfielder found Montes at the far post for a beautiful header into the back of the net to tie the match at one apiece.
Unfortunately for the pro-Mexico crowd and several CONCACAF fans who would have liked to see El Tri and the U.S. - the two highest-ranked teams from the region - battle it out in the final, that would be the only shining moment for Jose Manuel de la Torre's squad.
Panama, which cruised to a 6-1 victory over Cuba in the quarterfinals, stunned the Mexicans in the 61st minute when Roman Torres swooped in for a header off a Gabriel Torres corner kick.
They continued to push toward the end, but it wasn't enough.
Related
Before You Go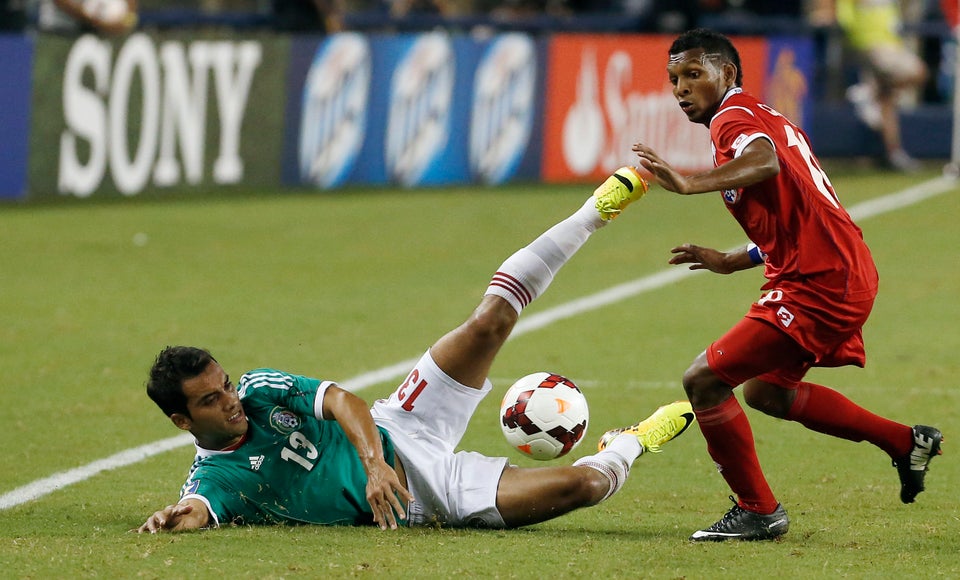 PHOTOS: Panama vs. Mexico
Popular in the Community