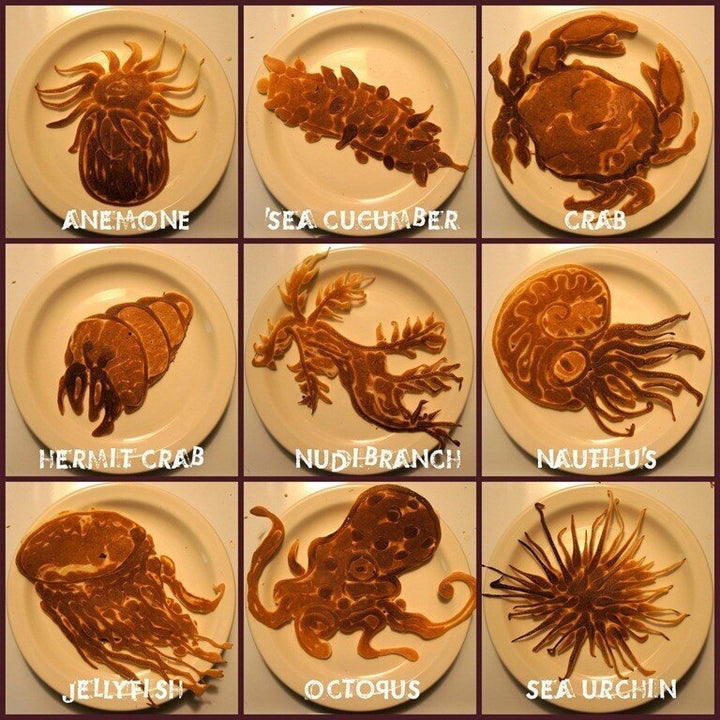 By the looks of it, illustrator Nathan Shields is more creative before noon than the rest of us are all day. At least that's our impression from seeing his intricate pancake art, which he posts on his blog, Saipancakes.
Shields is also a stay-at-home dad living in Saipan, the largest of the many small landmasses that make up the U.S. Commonwealth of the Northern Mariana Islands. Inspired by his own mother, who'd create "monster pancakes" for him as a boy, Shields decided to try and impress his own young children.
A former math teacher, many of Shields' designs seem to have some geeky inspiration behind them -- get a load of the "Star Wars" designs or the fractals, a mathematical concept that when repeated results in a complex pattern. Shields is able to achieve such a fine level of detail by using a baster, which affords him much better control over the runny pancake batter.
Check out Shield's awesome pancake art in the gallery below.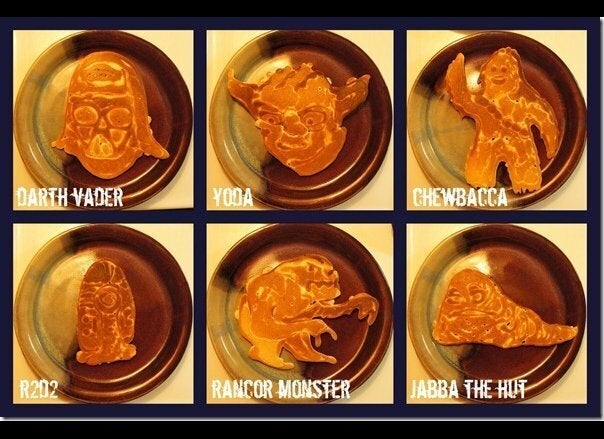 Pancake Art
All images used with permission from Nathan Shields.
Related